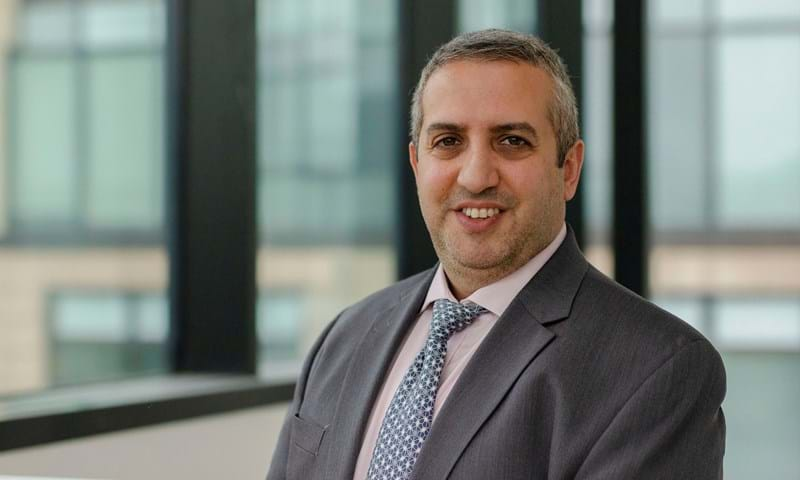 Chief Data Officer Nabeel Azar leads Wood Mackenzie's data organisation and is responsible for improving the way we source, handle, and analyse data.
Nabeel joined in January 2019, in his seventh year at Verisk, Wood Mackenzie's parent company. During his prior tenure Nabeel grew Verisk's financial services group by founding its data science and analytics teams, developing techniques to extract new information from billions of consumer transactions and use those techniques to analyse consumer spend behaviour.
Nabeel also led the digitisation of the financial service's core benchmarking study and managed the development and operation of their client-facing web portal. Most recently, Nabeel led Verisk Retail, a business unit whose mission is to prevent second-party theft and improve the profitability of retailers by using analytics driven from point-of-sale data.

Prior to joining Verisk, Nabeel held leadership roles at financial services, software, and start-up companies. Notable roles include The MathWorks, makers of engineering and numerical analysis software, where he worked on a precursor to their distributed computing package; ITG, where he led the development of their state-of-the-art portfolio optimisation software; and at Lehman Brothers, where he led teams working on analytics for algorithmic trading.
Education
BS, Electrical Engineering, Johns Hopkins University
BS, Biomedical Engineering, Johns Hopkins University
The data at Wood Mackenzie is the heart and soul of the company. It's of the highest quality and it's complemented by the top subject matter experts in the industry.

Nabeel Azar on working at Wood Mackenzie