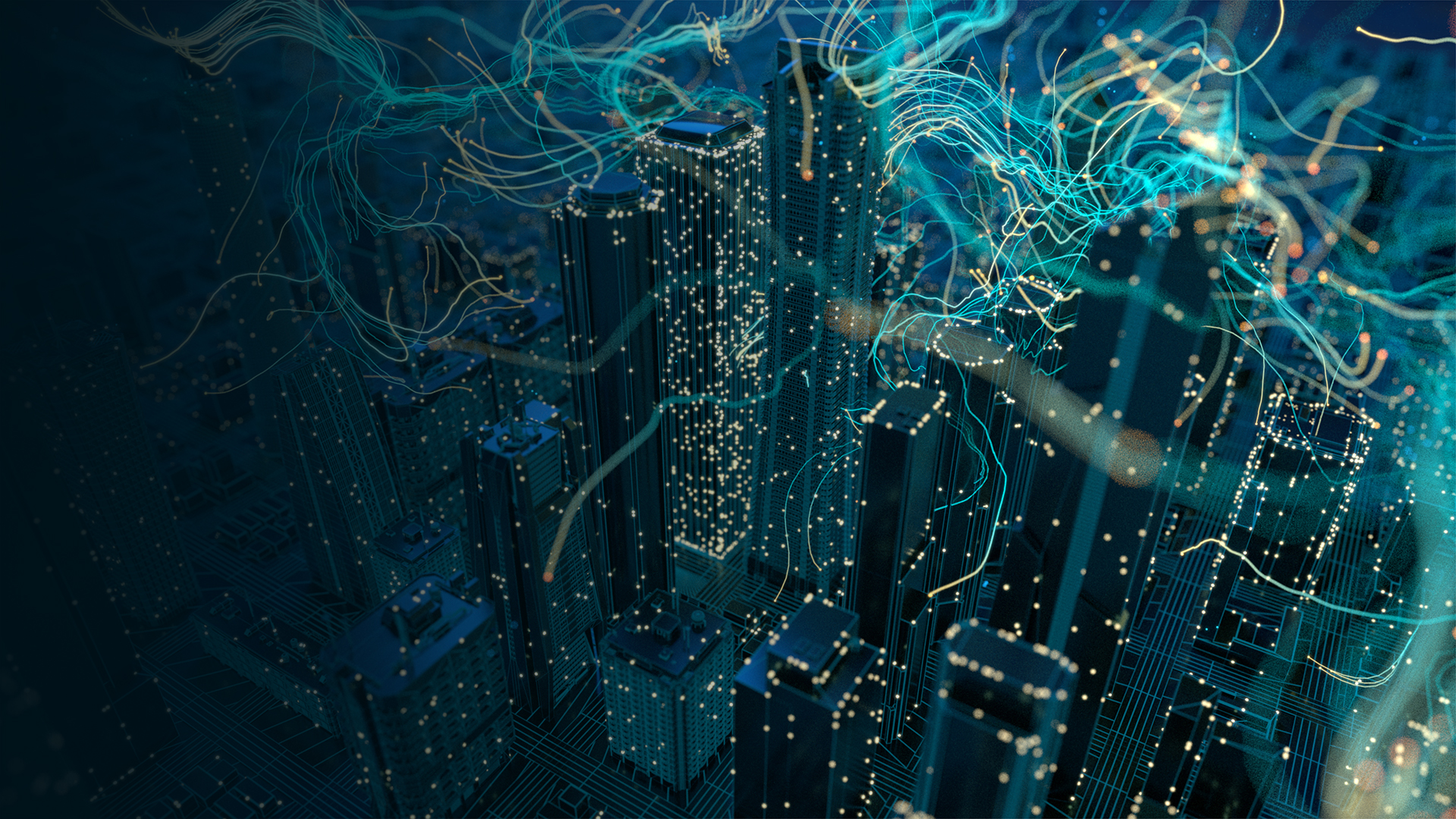 EVENT
Energy & Natural Resources Summit: APAC
13 September 2022
9:00am SGT
JW Marriott Singapore
Interested in our event? Contact us to learn more.
Agenda
9:00 AM - 9:05 AM
Welcome and Introduction
Simon Flowers
Chairman, Chief Analyst and author of The Edge
Wood Mackenzie
9:05 AM - 9:40 AM
Interview Session with CEO from Energy/Natural Resources Sector
9:40 AM - 10:30 AM
Panel Discussion: Women in Energy and Metals and Mining - A Just Transition in Asia Pacific
What can APAC learn from Europe's energy transition experience?
Can APAC deliver a fairer energy transition for all?
Policies and corporate strategies to deliver affordable low carbon sources
Cynthia Lim
Group Economist & Manager Marketing Analyst
South32
Isabelle de Lovinfosse
COP26 Team Lead
British High Commission
Kavita Jadhav
Research Director - Corporate Research
Wood Mackenzie
Wei Lynn Tan
Head of Sustainable Investment
Barclays
Malan Wu
Head of Steel & Raw Materials Markets
Wood Mackenzie
10:30 AM - 11:00 AM
Coffee Break
11:00 AM - 11:35 AM
Interview Session with CEO from Energy/Natural Resources Sector
11:35 AM - 12:20 PM
Panel Discussion: The Role of Metals in the Transition – Underpinning or Undermining Progress?
Are critical metals supply now the Achilles' heel of the energy transition?
Is Chinese hegemony of metals supply inevitable?
From Problem to Solution: Dealing with emissions from mining and smelting
Robin Griffin
Vice President, Metals and Mining Research
Wood Mackenzie
Bhavya Laul
Senior Research Analyst, Base Metals Markets, Metals & Mining
Wood Mackenzie
Vivienne Tieu
Head of Sales & Marketing
South32
Derryn Maade
Head of Metals and Mining Markets
Wood Mackenzie
Malan Wu
Head of Steel & Raw Materials Markets
Wood Mackenzie
12:20 PM - 2:00 PM
Lunch Break
2:00 PM - 2:30 PM
Interview Session with CEO from Energy/Natural Resources Sector
2:30 PM - 3:20 PM
Panel: Navigating the Energy Crisis – Policy, Financing and Opportunities Amid Record Prices
How will higher energy costs impact Asia Pacific's supply-demand outlook?
Does the energy crisis create opportunity to redefine the energy transition "the Asia way"?
What does Asia Pacific's energy trilemma (security vs. affordability vs. low carbon) mean for the pace of energy transition?
Lucy Cullen
Principal Analyst
Wood Mackenzie
Ben Arnott
Managing Director, Head of Energy Finance & Advisory - Southeast Asia Energy + Group
Societe Generale Corporate & Investment Banking
Robin Griffin
Vice President, Metals and Mining Research
Wood Mackenzie
Lauren Babuik
Climate Change and Energy Attaché
British High Commission Singapore
3:20 PM - 4:05 PM
Panel Discussion: China, India, and The New Energy Disorder
• Does Russia's resource pivot to Asia improve energy security for China and India?
• What are the energy pathways in China and India and implications for the rest of the world?
• Is a new lens needed to manage transition risks and invest responsibly?
Sushant Gupta
Research Director – Asia Pacific, Refining and oils market
Wood Mackenzie
Yanting Zhou
Principal Economist, APAC
Wood Mackenzie
4:05 PM - 5:00 PM
Panel Discussion: Achieving Net Zero in APAC – Are We Backing the Right Technologies?
The Power Conundrum: Over-investing in renewables and under-investing in energy storage?
What is the optimum energy storage solution?
Can CCUS fulfil its potential or remain a niche solution?
Policy vs The Market: What will determine outcomes for future technologies?
Alex Whitworth
Head of Asia Pacific Power & Renewables Research
Wood Mackenzie
Angus Rodger
Research Director, Asia Pacific
Wood Mackenzie
5:00 PM - 6:00 PM
Networking Session with Drinks
Speakers
Interest in speaking at our upcoming conference?
Be part of the conferences' story and share your most recent findings and challenges to industry peers. Unveil your thought leadership expertise and distribute your latest white papers to a crowd of targeted individuals.
To learn more contact us by filling in the contact us form or events@woodmac.com
Event Location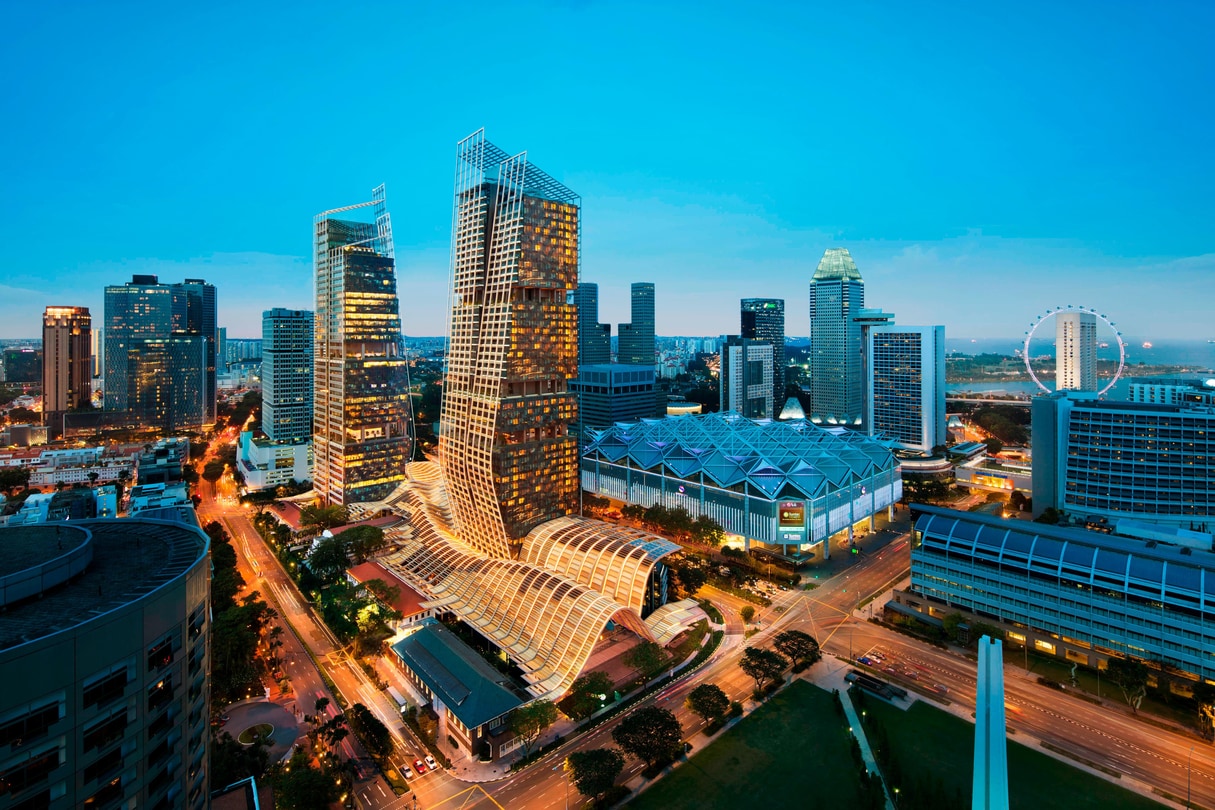 JW Marriott Singapore
30 Beach Road, Nicoll Highway,
Singapore 189763
https://www.marriott.com/en-us/hotels/sinjw-jw-marriott-hotel-singapore-south-beach/overview/
Wood Mackenzie Event Health & Safety Guidelines/Policies*
Wood Mackenzie is committed to providing a safe and healthy environment for all Energy & Natural Resources Summit participants. Our decisions and preventive measures will be guided by the requirements of Infectious Diseases (COVID-19 Access Restrictions and Clearance) Regulations 2022 in Singapore. We are working with JW Marriott Singapore on implementing preventative measures to reduce the potential spread of the COVID-19 at the event. Preventive measures include:
Attestation of vaccination from all Wood Mackenzie employees and event attendees
Masks are to be worn by all event participants at all times
Enhanced sanitization of meeting and exhibit spaces
Extra venue space to allow for social distancing in meeting space
Hand sanitizing stations throughout the meeting and exhibit spaces
The responsibility for a safe and healthy event environment is shared among the event organizer, venues and every participant. All Energy & Natural Resources Summit participants are expected to adhere to and abide by the safety precautions Verisk is implementing to protect against the spread of COVID-19.

As part of your responsibilities, you should not attend the this event if you:
are experiencing, or within the 10 days prior, have experienced  signs and symptoms of COVID-19.
have traveled to any high COVID-risk area in the last 10 days.
believe that you may have been exposed to a confirmed or suspected case of COVID-19.
have been diagnosed with COVID-19 and are not yet cleared as non-contagious by the health care team responsible for your treatment.

Conference attendees should self-monitor for signs and symptoms of COVID-19 and are asked to contact the Wood Mackenzie events team at events@woodmac.com if they experience symptoms of COVID-19 within 2 days after the event. Should any positive cases be reported, Wood Mackenzie will communicate this information to all registered participants. Any private health or personal data received by Wood Mackenzie will be treated as confidential.

Please note that by checking the box during the online registration process, you agree to adhere to the precautions and policies above and understand that you are knowingly and freely assuming all risks related to illness and infectious diseases, such as COVID-19, by attending this event. You understand that refusal to adhere to these policies and abide by these precautions may result in immediate removal from the event and cancellation of the registration, without receiving a refund.

*All Wood Mackenzie policies are subject to change. Should changes be made, a notification will be sent to all registered attendees.     
2022 themes:
Get up to speed on the key trends driving the industry and gain a view of how these will impact markets going forward.
How will the new geopolitical order post-Russia/Ukraine change the energy industry?
What are the implications for oil, gas/LNG, and coal, and how will it affect APAC's energy transition?
Can critical low carbon technologies be scaled up to achieve Net Zero by 2050?
How should corporate strategies adapt to the energy trilemma?
Networking opportunities:
After two years of virtual Summits, we are excited to be back in person for this year's event! Be part of a global network; connect, learn and share with the Wood Mackenzie team and fellow industry peers.

Hear what past attendees had to say:
The content was very relevant, and the length and pace of the sessions were ideal. Thank you. - Sasol​
Overall, I really liked the panel discussions and great speaker line-up. The questions were crisp and the answers insightful. - NNPC Ltd​
The content was excellent and the delivery was incredibly professional. Enjoyed the balance of keynote speakers and panel discussions. Well done WoodMac. - Shell ​
Great effort by WoodMac. The conference was excellent. Well done! - ANZ
Who should attend?
IOCs, NOCs, Institutional Investors and Investment Banks, Utilities, E&P, Power & Renewables Developers, Independent Downstream, Metals & Mining, Gas & LNG, Upstream oil & gas
Lucy Cullen
Principal Analyst
Wood Mackenzie
Lucy is a principal analyst in Wood Mackenzie's Asia Pacific Gas & LNG team, primarily focused on supply, demand, contract and price analysis for the Northeast Asian markets. Lucy joined the team in Singapore in 2019, having spent over six years with Wood Mackenzie research in the UK. Lucy was part of the global gas research team in the UK with responsibility for developing European gas supply analysis. Lucy joined Wood Mackenzie in 2012 as an intern in the Energy Markets research team, producing long-term energy balances by looking at inter-fuel competition and energy demand drivers. Lucy has also worked on a number of consulting projects in the areas of gas monetisation, market entry and opportunity screenings and cost analysis in Europe, North Africa and the Caspian. Education Lucy holds an M.A. (Hons.) in international relations from the University of St Andrews, UK.
Michiel Hovers
Group Sales and Marketing Officer
BHP
Michiel was appointed Group Sales and Marketing Officer on 1 July 2019. He has global accountabilities for BHP sales and marketing activities. Michiel started his career at BHP in The Hague in 2003 as Trading Manager, Energy Coal, European Gas and Emissions. He has also held key roles in the Nickel and Uranium Marketing teams, as General Manager, Marketing Nickel and Vice President, Marketing Uranium following the Western Mining Corporation acquisition in 2005. In July 2010 he was appointed Vice President, Marketing Iron Ore where he was instrumental in establishing a sustainable marketing model for Iron Ore and played a key role in unlocking significant upstream resource value through a close collaboration between the Iron Ore Marketing team and the Iron Ore business. In 2015, Michiel moved to Houston to look after the global marketing for oil, gas and LNG as well as the global procurement for diesel for the group. In October 2018, Michiel added the global Supply for the Petroleum business to his responsibilities. Prior to BHP, Michiel worked at a European utility in the capacity as Trading Manager Fuels. For the first five years of his career, Michiel worked as a cocoa trader for Cargill, where he looked after the sales of cocoa products as well as the procurement of cocoa beans in West Africa. Michiel grew up in the Netherlands and obtained his Master's degree in Business Economics from Tilburg University.
Alex Whitworth
Head of Asia Pacific Power & Renewables Research
Wood Mackenzie
Alex is responsible for overall power and renewables research strategy in Asia. He supports solar, wind, storage and power analysts to develop insightful and high-impact analysis and reports, building team capabilities and research product strategy. Alex also engages with clients and industry leaders at key events and meetings. Alex has over 10 years' experience in the energy industry in China and Asia, including roles at McKinsey, GE and IHS Markit. His work experience includes provincial-level modelling of China's power, coal and gas markets, policy analysis, power and fuel price forecasting, power project feasibility studies, and product strategy for power equipment. Education: MA, Public and International Affairs, Princeton University MS, Earth and Environmental Engineering, Columbia University BE/BCom, University of Auckland
Valery Chow
Vice President, Head of APAC Gas & LNG Research
Wood Mackenzie
Val leads our Gas & LNG Research team in Asia Pacific, delivering unique insight into trends and disruptors impacting regional and global gas markets. His focus is on helping businesses grow and transform through the energy transition, drawing on more than 15 years of international experience with strategy development, market analysis, business transformation, and project/programme leadership in the energy industry. Val rejoined Wood Mackenzie after eight years with Shell in Europe, during which he drove business transformation initiatives in Shell Energy Marketing & Trading, developed energy scenarios in Group Strategy & Portfolio, and delivered gas master planning studies in Projects & Technology. In his prior role at Wood Mackenzie, Val led consulting engagements across Asia Pacific and the Middle East, advising governments and businesses on a wide range of policy, strategy, and commercial issues. Earlier in his career, he was in Accenture's Resources operating group where he worked with clients in the oil & gas, mining, and utilities industries. Education PhD, Economics, Monash University
Ben Arnott
Managing Director, Head of Energy Finance & Advisory - Southeast Asia Energy + Group
Societe Generale Corporate & Investment Banking
Ben Arnott has over 20 years of professional experience in the energy sector in Asia Pacific, the last 7 of which have been with Societe Generale where he leads the bank's Energy Finance and Advisory business for Southeast Asia. Ben joined Societe Generale in 2015 from Standard Chartered Bank where he led the team responsible for financing oil & gas projects in the region. Ben is a renowned expert in the energy finance sector in Asia Pacific and has successfully closed loan facilities totalling over US$50bn and won numerous Deal of the Year awards from major finance publications. He has significant debt advisory and arranging experience across the entire energy spectrum, including wind, solar, hydroelectric, geothermal, and oil & gas. His credentials include financing for major project developments, acquisitions, and offtake-style transactions. As well as numerous financings for independent energy companies, Ben has played a leading role in a number of major LNG financings in the Asia Pacific region including PNG LNG, Ichthys LNG and Tangguh LNG. Ben holds a degree in Geology from Imperial College, London and a post-graduate diploma from Aston University, UK.
Robin Griffin
Vice President, Metals and Mining Research
Wood Mackenzie
Robin joined Wood Mackenzie in 2003 and has spent considerable time in both consulting and research roles. Consulting assignments included project due diligence, market assessments, price forecasting and coal procurement. An integral part of the research team since 2007, Robin has undertaken global mine cost estimation and supply analysis for both coal and base metals. Robin joined the coal markets team in 2012 and until 2021 was responsible for metallurgical coal markets analysis. ​ Robin has now broadened his role to act as subject matter expert across metals and mining markets. The role include undertaking cross-commodity analysis across base metals, battery raw materials, bulk commodities, and steel alloys.​ Prior to joining Wood Mackenzie Robin spent 7 years in the power and coal industries in Hong Kong, India, Indonesia and Australia undertaking coal procurement, coal exploration, project development geological and engineering roles. Robin also worked as a coal marketer selling thermal coal in Asia.​ Robin holds a BSc (Hons) in Geology and an MSc in Mining Engineering, from Camborne School of Mines, UK​
Angus Rodger
Research Director, Asia Pacific
Wood Mackenzie
Angus leads our benchmark analysis of global pre-FID delays and deep-water developments, including cost deflation and project evolution studies. Since joining Wood Mackenzie nine years ago, Angus has worked on a variety of upstream projects across Asia and Australasia. He has also been instrumental in devising our pre-FID project tracker which identifies major projects in development across the globe. An expert in deep-water analysis, he has advised both national and independent oil companies on new business development including stranded gas monetisation, exploration strategy, regional basin screening and country-entry strategies. Angus previously worked in London covering the North Sea and West African upstream sectors. With a background in finance, research and journalism, he is accustomed to drawing on a wide range of information sources and quickly getting to the crux of an issue. He is a regular speaker at leading regional conferences and frequently provides insight on industry trends to leading news channels. Education BA Hons, Politics with International Relations, University of Warwick Cynthia Lim
Group Economist & Manager Marketing Analyst
South32 Isabelle de Lovinfosse
COP26 Team Lead
British High Commission
Dale Hazelton
Head of Steel Alloys
Wood Mackenzie
Dale leads our Steel Alloys team and is responsible for the Bulk Steel Alloys, Noble Steel Alloys, Stainless Steel and Nickel Market Services. Previously, he lead the Thermal Coal team, focusing on the rapidly changing energy landscape. In that role he covered both assets and markets, and guided the thought leadership of decarbonisation in the coal sector. Since joining Wood Mackenzie in 2009, Dale has been based in several offices including Edinburgh, New York City and his current base of Singapore. Earlier in his career, he worked for Cleveland Cliffs at their Pinnacle and Greenridge mines, gaining first-hand experience of longwall and continuous miner operations.
Ian Davies
Managing Director & CEO
SENEX Energy
Ian has led Senex Energy as CEO since 2010, navigating the business through significant growth and transformation. Under Ian's leadership, the Company has transformed into a leading east coast natural gas supplier, committed to securing Australia's energy future. In 2017, Ian was elected to the Australian Petroleum Production and Exploration Association (APPEA) Board of Directors and in 2021 was appointed Chairman. Before joining Senex, Ian was influential in the growth of the CSG-to-LNG industry in Queensland as Chief Financial Officer of Queensland Gas Company Limited (QGC). Ian led the negotiation of the LNG joint venture transaction with BG Group and the takeover offer for QGC by BG Group – the largest on-market takeover in Australian corporate history at that time. He also served as General Manager Business Development and General Manager Ports and Infrastructure, under BG Group ownership. Ian spent the early part of his career in corporate tax advisory within mining and energy with PwC in Brisbane and as an investment banker with Barclays Capital in London.
Sushant Gupta
Research Director – Asia Pacific, Refining and oils market
Wood Mackenzie
Sushant has over 15 years of experience in the energy industry with strong focus on refining, crude oil and chemicals industry. He established and grew Wood Mackenzie's downstream oils/refining research practice in Asia. Sushant heads up the team in Asia which is responsible to pull together the analysis of the key trends and issues in the oils and refining market both regionally and globally. Sushant has authored a series of research and consulting reports, which creates great commercial value to the clients. Sushant is a recognized expert in refining and oils market and is often interviewed by Media such as CNBC, Reuters, Bloomberg, and Wall Street Journal. He is regularly invited to deliver keynote speeches for many industrial conferences and discussion with senior clients. Sushant joined Wood Mackenzie in 2007 after working for five years with Singapore Refining Company where he gained extensive experience in crude evaluation and purchase, refinery production planning, refinery economics, and product supply planning. He also has over three years of experience with Schenectady International group – India, a leading petrochemicals manufacturer in India. Education Sushant holds a First class masters degree in Chemical Engineering from the National University of Singapore.
Lauren Babuik
Climate Change and Energy Attaché
British High Commission Singapore
Lauren Babuik works for the UK Government as the Climate Change and Energy Attaché, based in Singapore. She leads on the UK's climate, energy and nature diplomacy and policy priorities in Singapore, working closely with the Singapore Government, private sector and civil society. Previously, Lauren led on South East Asia COP26 Partnerships and Communications in the High Commission, collaborating with the ASEAN Secretariat and institutions, national governments, the diplomatic network, businesses, NGOs and experts in the region on COP26 campaigns, initiatives and events aimed at galvanizing ambitious climate action in South East Asia. Before moving to South East Asia, she was the Head of Climate Change and Regional Affairs at the British High Commission in Fiji, where she led the UK's engagement with the Fijian COP23 Presidency – the first 'island COP' – as well as with the Governments of Tonga, Tuvalu, Kiribati, and the Marshall Islands. Prior, Lauren worked as an International Climate Negotiations Policy Advisor for the UK Government in London, where she led on international engagement within the UK's Delegation to the UNFCCC.
Kavita Jadhav
Research Director - Corporate Research
Wood Mackenzie
Kavita is a member of the Corporate Research team, providing insight into corporate strategies, performance and outlook, and advising clients on energy transition and sustainability. Kavita brings more than 20 years of energy industry experience to her role, having worked in the public and private sector and across geographies with roles spanning Asia and the Middle East. Prior to joining Wood Mackenzie in 2021, Kavita was an Energy Advisor with the UK Government Department for Business, Energy and Industrial Strategy (BEIS), based at the British Deputy High Commission in India and before that at Westminster, London. Kavita was the corporate finance lead for the European Majors and government response to insolvencies in the UK oil & gas sector. She also managed the UK Government's India program on Energy Security & Resilience with the International Energy Agency (IEA) and was the UK nominated expert on the IEA review team for Central Asia. Before joining UK Government, Kavita worked with BP and BG Group (now part of Shell) largely in the upstream but also had roles in city gas distribution, LNG, Carbon Capture and Storage, BP Alternative Energy and downstream. The roles with BP and BG spanned UK, Iraq, UAE, India, Azerbaijan and Kazakhstan. Kavita has an MBA in Finance from London Business School and a Masters degree in economics from the University of Strathclyde in Glasgow.
Prakash Sharma
Vice President, Multi-Commodity Research
Wood Mackenzie
Prakash has over 26 years' experience in energy, metals & mining and climate change policy developments. His expertise ranges from operational management to commodity trading and business strategy. Prakash joined Wood Mackenzie in 2006 and is currently based in Singapore. He leads integrated analysis, energy transition and cross-commodity discussions in Asia Pacific. Previously, Prakash spent two years in Beijing as head of China research guiding a team of analysts on China's energy and economic trends, including supply-side reforms, inter-fuel competition and commodity prices. He has also led global coal markets analysis for five years delivering research on decarbonisation policies, impact of renewables, alternative scenarios and evolving patterns of supply and demand. Prakash's extensive experience in the commodity sector includes export of steel-making raw materials (metallurgical coal, iron ore and scrap) and energy coal to China for an established Canadian trading firm. He has also spent nine years in the mining industry specialising in technical services, international sourcing and ISO 9001 certification. Education MBA, International Management Institute in India.
Bhavya Laul
Senior Research Analyst, Base Metals Markets, Metals & Mining
Wood Mackenzie
Bhavya joined Wood Mackenzie's Copper Markets team in September 2020. Her focus since then has been on copper demand where she monitors and forecasts both short- and long-term demand fundamentals, trends and indicators. Given her background in energy, she has recently undertaken the analysis for energy transition-related demand-side implications across the entire base metals suite. Prior to joining Wood Mackenzie, Bhavya was working as an analyst and strategy consultant within the natural resources and energy sector for consulting company, AWR Lloyd. Bhavya holds a BA in Economics from the University of Delhi and an MA in Economics from the Jawaharlal Nehru University, Delhi, India. She also holds an Msc in International Political Economy from the Nanyang Technological University in Singapore
Simon Flowers
Chairman, Chief Analyst and author of The Edge
Wood Mackenzie
About The Edge Every week in The Edge, our Chairman and Chief Analyst Simon Flowers shares his take on the natural resources industry's biggest stories, how they are likely to evolve and what that means for your business. Sign up here. About Simon Simon has a long history with Wood Mackenzie. He first joined the company in 1983, as a North-West Europe upstream analyst, later moving to Sydney to become an equity analyst covering the Australian oil, gas and mining sectors. On returning to the UK in 1992, Simon was a No.1 ranked oil analyst with NatWest Markets after which he took on the role of MD and Head of Pan European Utilities Research with Bank of America Merrill Lynch. There he worked with the boards of many utility companies and was involved in most of the major European privatisations, including Enel, EdF and GdF. Simon re-joined Wood Mackenzie in 2010, bringing with him more than 20 years of experience across a breadth of commodities and sectors including oil and gas, utilities and mining. His experience makes him uniquely qualified to occupy the role of Chief Analyst and Chairman, which sees him produce high-value content and thematic research. Simon's views on the issues shaping the energy world are regularly sought by industry leaders as well as international media. Education B.Sc (Hons) Geology, University of Edinburgh Achal Sondhi
VP of Growth, APAC
Fluence Vivienne Tieu
Head of Sales & Marketing
South32
Yanting Zhou
Principal Economist, APAC
Wood Mackenzie
Yanting leads our in-house macroeconomic research for Asian economies, working closely with commodity teams across the company to align macro views and commodity demand. She joined Wood Mackenzie in 2015 as a copper demand analyst and draws on her knowledge and experience of commodity end-use markets in China and major economies in Asia, which extends to the property, electrical network, transportation, machinery and appliance sectors. Yanting started her career in the natural resource industry in Rio Tinto's Economics and Markets team, where she focused on the economic outlook for China and long-term metals demand analysis. Education MS, Economics, Tufts University BA, Economics, Nankai University Wei Lynn Tan
Head of Sustainable Investment
Barclays
Derryn Maade
Head of Metals and Mining Markets
Wood Mackenzie
Derryn joined Wood Mackenzie in November 2019 and is currently the Global Head of Metals and Mining Markets, based in Singapore. ​ ​ Prior to this role, he spent eight years leading HSBC's Metals and Mining research team while covering the major miners and key commodity views. Derryn also worked for Anglo American in a variety of corporate and operational roles for nine years. ​ ​ Derryn holds an MBA (Imperial College) and a BSc in Mining Engineering (Wits).
Malan Wu
Head of Steel & Raw Materials Markets
Wood Mackenzie
Malan joined Wood Mackenzie in August 2020 to lead our steel research, and is based in Singapore. She is a highly commercial, multi-lingual commodities professional with strengths in commodity analysis, business development and commercial strategy. Prior to this role, Malan spent nine years working for Rio Tinto across several product groups and geographic locations driving management and operational excellence with a data-driven and analytical approach. Education MSc, Mineral Economics, and Graduate Certificate, Energy, Curtin Graduate School of Business Bcom, Economics and Finance, Curtin University of Technology