EVENT
Energy & Natural Resources Summit: EMEA 2022 (On-Demand)
On-Demand
Interested in our event? Contact us to learn more.
Available On-Demand
Did you miss the summit? Don't worry, the on-demand access is readily available for your viewing until 29 October. For non-subscribers, simply click the "Register Now" button to purchase the on-demand.
Wood Mackenzie Research Subscribers Complimentary Access (Contact us to get access)
Non-Subscribers SGD 195
About the Summit
A Changing Outlook for Commodities
With the world in crisis, established energy and commodity flows are in turmoil and new trade balances are already taking shape. Geopolitical rifts, supply chain risks and rising costs are all putting new pressures on energy markets and reshaping the energy transition.
Join Wood Mackenzie's expert analysts and leaders from across the industry at the Energy and Natural Resources Summit to hear how governments, companies and investors can successfully navigate the challenges ahead.
How will the new geopolitical order post-Russia/Ukraine change the energy industry?

What are the implications for oil, gas/LNG and coal and how will it affect the transition?

Can emerging low carbon technologies and the supply of key metals be scaled up to achieve Net Zero by 2050?

How should corporate strategies adapt to the evolving ESG agenda?
Lens Theatre Sessions
Join us at the Lens Theatre Sessions taking place during the Summit, where we will be sharing the success stories of how Lens can equip you to make wise business decisions that help you get ahead of the market.
Our experts will be there to share insights on the features of Lens, including our new Lens Gas & LNG capabilities. and answer any questions you might have.
Lens Upstream Valuations and Subsurface Discovery
Lens CCUS Discovery
Lens Power Discovery
Lens Power Valuations
We are back in person!
This one-day conference will be taking place on September 27, and we are excited to be back in person in London after a series of virtual events.
Highlighted Speakers
Meet and hear from leading experts, helping you make smarter business decisions and develop your long-term strategy. Discover insightful case studies and learn from businesses leaders about current challenges and their solutions, presented by Wood Mackenzie research and guest speakers
View more >
Agenda
9:00 AM - 9:05 AM
Welcome and Introduction
Simon Flowers
Chairman, Chief Analyst and author of The Edge
Wood Mackenzie
9:05 AM - 9:45 AM
Keynote Interview Session: Energy Crisis and the Role of LNG in the Future Energy Mix
How can QatarEnergy help to solve the energy crisis?
What is the company's approach to decarbonising its LNG exports?
Is the industry investing enough in oil and gas?
Simon Flowers
Chairman, Chief Analyst and author of The Edge
Wood Mackenzie
H.E. Saad Sherida Al-Kaabi
Minister of State for Energy Affairs, State of Qatar and President & CEO
QatarEnergy
9:45 AM - 10:35 AM
Panel Discussion: The New Outlook for Commodities
Russia's invasion of Ukraine was a geopolitical quake that will reverberate for decades. Europe is at the centre, its relationship with Russia now seeming irrevocably broken, with global energy trade flows being re-shaped. This panel will seek to address: • How can Europe navigate through the winter as energy is increasingly weaponized • How Europe decouples from Russian energy supplies and the critical factors that will shape commodities over the next decade the new paradigm for oil, gas, downstream and renewable sectors • Challenges and opportunities for capital deployment in new supply investments and a resilient energy system. • The war's impact on global economy
Kateryna Filippenko
Principal Analyst, Global Gas Markets
Wood Mackenzie
Alan Gelder
VP Refining, Chemicals & Oil Markets
Wood Mackenzie
Peter Osbaldstone
Research Director, Europe Power and Renewables
Wood Mackenzie
Simon Flowers
Chairman, Chief Analyst and author of The Edge
Wood Mackenzie
Massimo Di Odoardo
Vice President, Gas and LNG Research
Wood Mackenzie
10:35 AM - 11:10 AM
Coffee Break
11:10 AM - 12:00 PM
Panel Discussion: Energy Trilemma - Rebalancing Priorities
The energy trilemma – security, sustainability and affordability – has always been of importance, but it has never been in sharper focus than it is now. The present crisis has put governments, regulators and the industry on high alert – policy shifts will continue to come quickly, and companies must be ready to act and position themselves for opportunities. Europe will remain nimble to the challenge but so too will competing markets designing their own industrial strategies to support the energy transition, hear from this focused panel about ways to navigate to a successful outcome:
What can the energy industry and other markets learn from Europe's energy crisis
How can companies design an energy trilemma resilient strategy?
What does the trilemma mean for carbon markets?
Which technologies, industries and services will prosper as Europe lurches from an energy crisis to net zero?
Can Europe secure the materials and develop enough manufacturing to deliver the technologies necessary for the energy transition?
Peter Schmitz
Head of Macro and Commodity Research
Anglo American
Valentina Kretzschmar
Energy Transition Director
Capricorn Energy PLC
Prakash Sharma
Vice President, Multi-Commodity Research
Wood Mackenzie
Elena Belletti
Head of Carbon Research
Wood Mackenzie
12:00 PM - 1:30 PM
Lunch Break
1:30 PM - 2:15 PM
Panel: Energy Capital Allocation - How Can Everyone Win?
Capital allocation decisions in the energy sector have never been so complex. The key issue is whether companies can profitably invest in an ever-increasing range of options that simultaneously meet investor and stakeholder requirements. In this focussed session, leading Wood Mackenzie analysts present on the main trends that are driving capital allocation across oil and gas, new energy and the mining and metals sector and then join a discussion on the following:
Will energy companies stick with capital discipline to mitigate the risks of boom-to-bust?
Do oil and gas companies need to reconfigure their investment metrics and strategies?
How does the typically risk-averse mining sector evolve to seize the opportunity presented by the energy transition?
What's next for the renewables strategic playbook as returns come under pressure from rising costs and competition?
Will underinvestment leave the door open for new entrants to create value at the expense of the incumbents?
James Whiteside
Head of Corporate, Metals & Mining
Wood Mackenzie
Laura Mackay
Director Upstream Research
Wood Mackenzie
Steven Knell
Vice President, Head of Energy Transition Practice Consulting for EMEA
Wood Mackenzie
Maria Garijo
Managing Director, Co-head EMEA Natural Resources & Energy Transition, Investment Banking
Bank of America
2:15 PM - 3:15 PM
Presentations & Panel Session: Big Growth Opportunities
Spotlight 1: Energy Super Basins (10 mins)
The world's need for sustainable energy is set to change the geography of the oil and gas industry. As 90% of current oil and gas production comes from 40 super basins how has the Paris Agreement changed this?
Do basins hold enough of the low-carbon advantaged resources needed?
Can basins support key sustainability priorities to reduce all key scope emissions
Hub-scale carbon capture and storage (CCS)
Spotlight 2: CCUS, Industrial Clusters and the Circular Economy (10mins)
Electrification, energy demand reduction and other technologies, even when pushed to their maximum potential, will not be enough to limit global warming to 1.5 degrees above pre-industrial levels. CCUS will be a critical technology for delivering the 'last mile' of emissions reduction.
Where are the biggest opportunities in CCUS
Key CCUS business models
Why European industrial cluster projects lead the way
Spotlight 3: Offshore Wind: Unpacking the Trillion-Dollar Opportunity (10mins)
Offshore wind is poised to power decarbonisation. Wood Mackenzie expects cumulative project Capex to grow five-fold in 2020s and hit one trillion by 2031. Yet project returns are falling, making it challenging to seize opportunities.
• How strong is the momentum in the industry?
• What is driving the drop in project returns?
• Will the declining trend of project IRRs continue?
Panel: Big growth opportunities (15 mins)
With spotlight presentation leaders
Søren Lassen
Head of Offshore Wind Research
Wood Mackenzie
Ed Crooks
Vice-Chair, Americas
Wood Mackenzie
Mhairidh Evans
Head of CCUS Research
Wood Mackenzie
Andrew Latham
Vice President, Energy Research
Wood Mackenzie
3:15 PM - 3:40 PM
Afternoon Break
3:40 PM - 4:15 PM
Interview Session with Leading CEO: Keeping the Lights On and Building A Low Carbon Future
How does the power industry navigate the energy crisis?
Does Europe's power market need new pricing mechanisms?
What are the biggest challenges to delivering net zero in power
Alistair Phillips-Davies
Chief Executive
SSE
Simon Flowers
Chairman, Chief Analyst and author of The Edge
Wood Mackenzie
4:15 PM - 5:00 PM
Panel Discussion: Beyond the Upcycle: Winning Over Investors
Financial industry and investor perspectives – risks and opportunities on the road to net zero

Company strategies for net zero – business models and exit routes
Tom Nelson
Head, Thematic Equity
Ninety One
Luke Parker
Vice President, Corporate Research
Wood Mackenzie
Amy Bowe
Vice President ESG
Africa Oil Corporation
Julian Mylchreest
Executive Vice Chairman, Global Corporate & Investment Banking,
Bank of America
5:00 PM - 5:10 PM
Wrap Up and Summary of The Day
Simon Flowers
Chairman, Chief Analyst and author of The Edge
Wood Mackenzie
5:10 PM - 6:10 PM
Networking Session with Drinks
Speakers
Interest in speaking at our upcoming conference?
Be part of the conferences' story and share your most recent findings and challenges to industry peers. Unveil your thought leadership expertise and distribute your latest white papers to a crowd of targeted individuals.
To learn more contact us by filling in the contact us form or events@woodmac.com
Event Location
The Energy & Natural Resources Summit: EMEA will be held in the central London
Full venue details will be shared within the confirmation email when signing up for the event.
Wood Mackenzie Event Health & Safety Guidelines/Policies*
Wood Mackenzie is committed to providing a safe and healthy environment for all event participants. Our decisions and preventive measures will be guided by the requirements and recommendations of the Health and Safety Executive and the UK Government. We will be working closely with the venue to implement preventative measures to reduce the potential spread of the COVID-19 at the event. Preventive measures include:
Masks are strongly encouraged by all event participants at all times
Enhanced sanitisation of meeting and exhibit spaces
Extra venue space to allow for social distancing in meeting space
Hand sanitising stations throughout the meeting and exhibit spaces
Masks and testing kits will be available if needed
The responsibility for a safe and healthy event environment is shared among the event organiser, venues and every participant. All participants are expected to adhere to and abide by the safety precautions Wood Mackenzie is implementing to protect against the spread of COVID-19.

As part of your responsibilities, you should not attend the event if you:
are experiencing, or within the 10 days prior, have experienced signs and symptoms of COVID-19.
have travelled to any high COVID-risk area in the last 10 days
believe that you may have been exposed to a confirmed or suspected case of COVID-19.
have been diagnosed with COVID-19 and are not yet cleared as non-contagious by the health care team responsible for your treatment.
Summit attendees should self-monitor for signs and symptoms of COVID-19 and are asked to contact the Events Team at conferences@verisk.com if they experience symptoms of COVID-19 within 2 days after the event. Should any positive cases be reported, Wood Mackenzie will communicate this information to all registered participants. Any private health or personal data received will be treated as confidential.

Please note that by checking the box during the online registration process, you agree to adhere to the precautions and policies above and understand that you are knowingly and freely assuming all risks related to illness and infectious diseases, such as COVID-19, by attending this event. You understand that refusal to adhere to these policies and abide by these precautions may result in immediate removal from the event and cancellation of the registration, without receiving a refund.
*All Wood Mackenzie policies are subject to change. Should changes be made, a notification will be sent to all registered attendees.     
2022 Themes
Get up to speed on the key trends driving the industry and gain a view of how these will impact markets going forward.
How will the new geopolitical order post-Russia/Ukraine change the energy industry?

What are the implications for oil, gas/LNG and coal and how will it affect the transition?

Can emerging low carbon technologies and the supply of key metals be scaled up to achieve Net Zero by 2050?

How should corporate strategies adapt to the evolving ESG agenda?
Session insight from our speakers:
Networking opportunities:
After two years of virtual Summits, we are excited to be back in person for this year's event! Be part of a global network; connect, learn and share with the Wood Mackenzie team and fellow industry peers.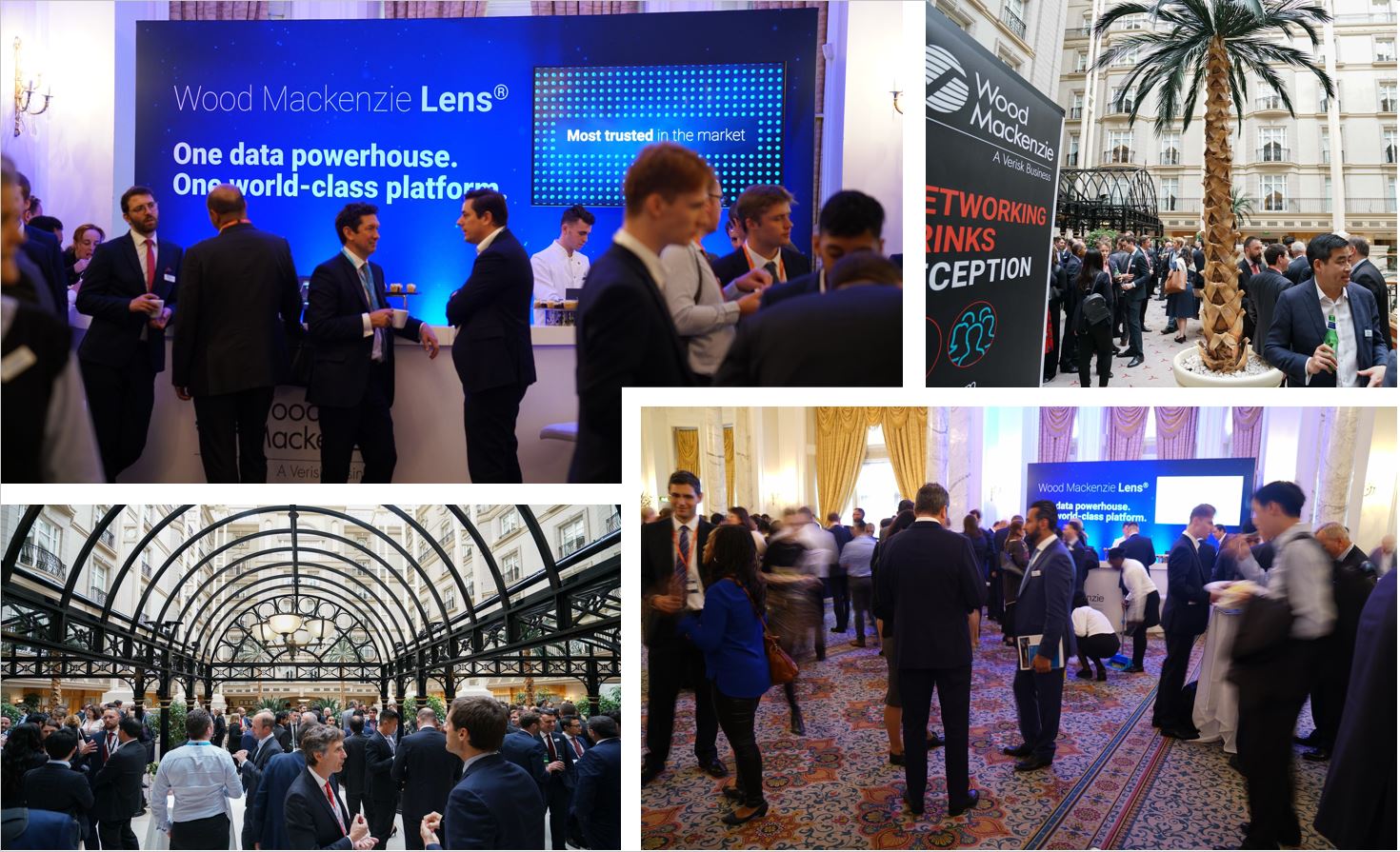 Past Speakers include: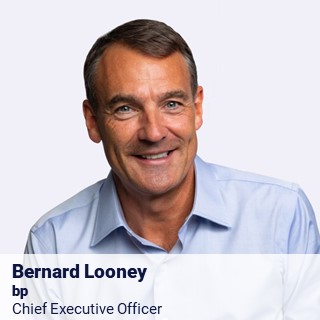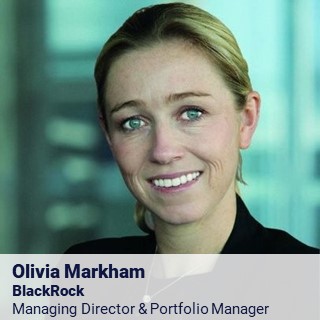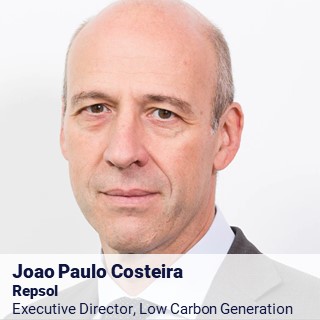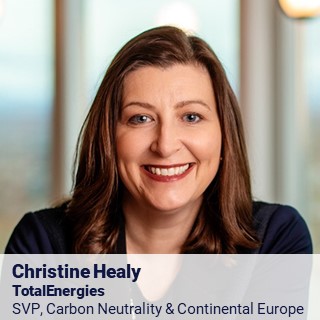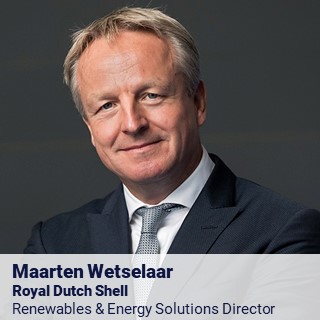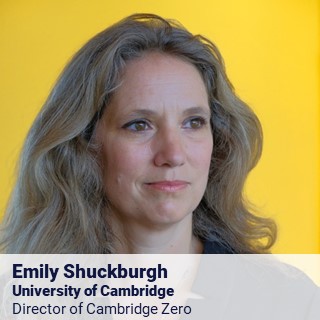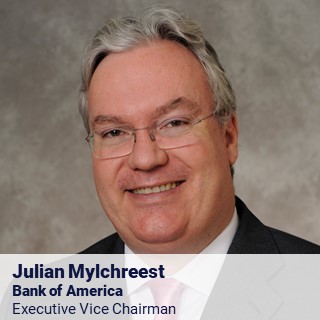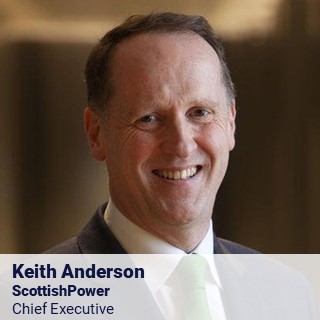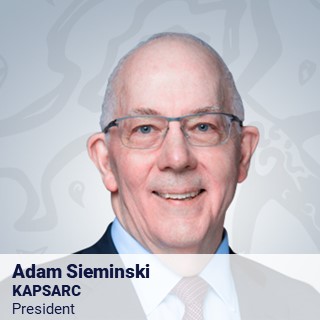 Hear what past attendees had to say:
The content was very relevant, and the length and pace of the sessions were ideal. Thank you. - Sasol​
Overall, I really liked the panel discussions and great speaker line-up. The questions were crisp and the answers insightful. - NNPC Ltd​
The content was excellent and the delivery was incredibly professional. Enjoyed the balance of keynote speakers and panel discussions. Well done WoodMac. - Shell ​
Great effort by WoodMac. The conference was excellent. Well done! - ANZ
Who should attend?
IOCs, NOCs, Institutional Investors and Investment Banks, Utilities, E&P, Power & Renewables Developers, Independent Downstream, Metals & Mining, Gas & LNG, Upstream oil & gas
Erik Mielke
SVP Global Head of Corporate Research
Wood Mackenzie
Erik leads our Corporate Research, leading data-driven analysis and insight into companies' strategies, performance and outlook, across the energy and natural resources sectors. Erik brings more than 25 years of energy industry research and corporate management experience to his role. Prior to joining Wood Mackenzie, he was VP Business Development and Commercial at Buried Hill Energy. He was also previously a managing director at Bank of America Merrill Lynch, leading emerging markets energy and US oil and gas research, and a research fellow with Belfer Center's Energy Technology Innovation Policy research group at Harvard. Education MPA, Energy Policy, Harvard Kennedy School BSc, Economics, London School of Economics Chartered Accountant (FCA, ICAEW)
Tom Nelson
Head, Thematic Equity
Ninety One
Tom is Co-Head of Thematic Equity within the Multi-Asset team at Ninety One. He is co-portfolio manager of the Energy and Natural Resources strategies, which invest directly in equities in these sectors. Tom is part of the Sustainability leadership team and was instrumental in the launch of the Global Environment strategy. Tom joined the firm in 2012 and before that spent seven years at Guinness Asset Management where he was part of the team that managed the outsourced Investec Global Energy Fund from 2005 to 2008 and was subsequently co-portfolio manager of the Guinness Global Energy Fund from 2008 onwards. Tom holds the UKSIP Level III Certificate in Investment Management and an MA in Modern Languages (French and German) from the University of Oxford.
Søren Lassen
Head of Offshore Wind Research
Wood Mackenzie
Based in Aarhus, Søren joined MAKE Consulting (today Wood Mackenzie) in 2014 and has since then tracked, analysed and forecasted supply chain dynamics, technological advancements, project economics and policy developments across the vibrant offshore wind sector. During the past eight years, Søren has engaged with companies from across the offshore wind industry, ranging from the smaller sub-suppliers to the largest developers, through workshops, conferences, presentations and advisory projects. His advisory projects count multiple commercial due diligence of central companies in the offshore wind industry. Grounded in his engagement with the offshore wind industry and in-depth expertise, Søren steers the offshore wind research agenda to provide thought-leading intelligence. Education MSc, International Business, Aarhus School of Business and Social Sciences BSc, Economics and Business Administration, Aarhus School of Business and Social Sciences
James Whiteside
Head of Corporate, Metals & Mining
Wood Mackenzie
James leads the development of corporate coverage for metals and mining. His current focus is on providing data-driven analysis of companies' positioning for the energy transition and implications for valuation. He is based in London. In previous leadership roles at Wood Mackenzie, James set the metals and mining product strategy. He led the development of our metals and mining Emissions Benchmarking Tool and coordinated the integration of ESG and climate scenarios. James joined Wood Mackenzie in 2015 as a consultant. He has 14 years of experience in the metals and mining industry, spanning commercial, technical and financial advisory roles. As a consultant, he managed several major transactions and was instrumental in developing our battery raw materials offerings. Education MSc, Metals and Energy Finance, Imperial College London MEng, Civil Engineering, University of Leeds
Fraser McKay
Vice President, Head of Upstream Analysis
Wood Mackenzie
As head of our Upstream Research team, Fraser is responsible for maximising the quality and impact of our analysis of key global upstream themes. Fraser joined Wood Mackenzie in 2003, initially as an upstream analyst leading our offering in Canada and Alaska. Since then he has managed research teams focused on delivering in-depth, strategic corporate and upstream analysis and played a key role in building out our Americas upstream and corporate research capacity. Fraser has also played a key role in the development of a suite of products, including our M&A Service, Corporate Benchmarking Tool and Mid-Cap Corporate Coverage. In his senior roles, Fraser has managed and contributed to major strategic consulting projects, interacted with client executive teams and government entities at the most senior level, and presented upstream and corporate material to global audiences. Prior to joining Wood Mackenzie, Fraser worked for Schlumberger in various field and managerial positions in the oilfield services sector.
Laura Mackay
Director Upstream Research
Wood Mackenzie
Laura is Director of Upstream Research at Wood Mackenzie and a Sloan fellow of London Business School in Leadership & Strategy. Prior to this Laura was with BP for 15 years as a Geologist and Performance & Portfolio Manager. Laura hols a BA/MA & MSci in Natural Sciences and a PhD in Geoscience from the University of Cambridge.
Kateryna Filippenko
Principal Analyst, Global Gas Markets
Wood Mackenzie
Kateryna joined Wood Mackenzie in 2012 as a member of the upstream research team focusing on Russian gas supply projects. In 2019, she moved to the Global Gas and LNG team and is now responsible for the gas supply view, with a specific focus on Russia, Central Asia and Europe. She has spent considerable time working on various research and consulting projects focusing on Russian gas and LNG industry. She regularly meets with oil and gas producing companies, service companies, banks and other industry actors to discuss developments in the industry. Kateryna frequently takes part in client briefings on key industry topics. Kateryna holds a BSc (Hons) and MSc in International Economics from the Kyiv National Taras Shevchenko University, Ukraine, and an MSc in International Finance from the University of St Andrews, UK. She is fluent in Ukrainian, Russian and English.
Julie Wilson
Research Director, Global Exploration
Wood Mackenzie
Julie has specialised in global exploration since January 2011, following 11 years at Wood Mackenzie split between the upstream consulting and research divisions. She has worked closely with clients advising on global and local industry issues, with a recent focus on exploration strategy and performance. Julie moved to Houston from the UK in November 2000 in an upstream consulting role. She helped build the Houston consulting practice and managed a wide variety of international consulting engagements, including corporate strategies, exploration and country entry strategies, competitor analysis, gas supply and market analysis. In 2006, she moved across to research and built the Houston-based team focusing on the deepwater US Gulf of Mexico. Prior to joining Wood Mackenzie, Julie worked in BP's upstream business for eight years in a variety of political, commercial and financial analysis roles, spanning international and domestic North Sea operations and exploration. Education MSc, University of Strathclyde BA Honours, Heriot-Watt University
Peter Schmitz
Head of Macro and Commodity Research
Anglo American
Peter heads up the Macro and Commodity Research group at Anglo American, a leading global mining company. His team is responsible for developing the long term economic and commodity market outlooks used for setting strategic direction in the businesses, except diamonds. Before joining Anglo American in 2010, he worked for Norilsk Nickel International and BHP. An engineer by first training, having started on coal and platinum mines, he also holds commerce and mineral economics degrees.
Steven Knell
Vice President, Head of Energy Transition Practice Consulting for EMEA
Wood Mackenzie
Steven is a Vice President and Head of Wood Mackenzie's Power & Renewables Consulting division for Europe, the Middle East, Africa, Russia and Caspian. A new addition to the Wood Mackenzie Energy Transition Practice Power & Renewables Consulting team, he has spent the last 16 years with Global Insight/IHS CERA/IHS Markit. In his most recent role there, Steven served as a Senior Director in IHS Markit's Energy and Climate Scenarios capability, where he provided thought leadership on global climate policy, GHG emissions forecasting and energy transition strategy. Notable activities of late in that role included: Country Climate Analytics: Developed G20 country climate policy analytics, including sector-specific GHG regulatory risk assessments for power, oil & gas, and transport; Paris Agreement pathways: Led production of 1.5 degree consistent total energy balance low emissions cases to 2050 for research subscription clients; Long-term scenario planning: Managed project modelling a global 2 degree consistent energy and emissions outlook to 2100 for leading North American oil producer; Emissions benchmarking: Managed project benchmarking upstream emissions intensity for Middle Eastern NOC; TCFD implementation: Established climate disclosure framework for power and oil and gas company activities and Task Force for Climate-related Financial Disclosures (TCFD) implementation. Prior to that role, Steven was a research manager for IHS Markit's flagship energy transition advisory service. Earlier in his career, he covered Asian oil, gas, coal and power markets and served as a carbon specialist in IHS CERA's European Power and Gas research and consulting team. He holds a PhD in International Relations from the University of Sussex, where his dissertation focussed on climate change politics and energy economics; a Masters of Science in International Relations from the London School of Economics and Political Science; and a BA from the University of Kent at Canterbury. Steven works out of Wood Mackenzie's London office.
Valentina Kretzschmar
Energy Transition Director
Capricorn Energy PLC
Dr Valentina Kretzschmar has over 25 years of experience in the energy sector. She is an expert on the energy transition of the oil and gas sector into clean energies. In her current role as Energy Transition Director at Capricorn Energy, she is responsible for the development of Capricorn's sustainability strategy aimed at delivering the company's net-zero target by 2040. Valentina joined Capricorn after 18 years at Wood Mackenzie, where she served as Vice President of Corporate Research, leading the development of Corporate New Energy Research. Previously, Valentina worked as a Petroleum Engineer with Edinburgh Petroleum Services Ltd and Research Fellow in the Energy Group at the University of Edinburgh. She is an Advisory Board Member at CauswayGT – a geothermal company. She also held a non-executive director role on the board of NHST Global Media (Norway). Valentina has a BEng Honours Degree in Engineering from the University of Edinburgh, MSc in Advanced Mechanical Engineering from Imperial College, London, a PhD in Clean Coal Technology from the University of Edinburgh and an MBA (Finance) from Durham University. Valentina is a Chartered Engineer (C.Eng. MIMechE) and holds a Non-executive Director Diploma.
Tom Ellacott
Senior Vice President, Corporate Research
Wood Mackenzie
Tom has worked at Wood Mackenzie for more than 20 years. As senior vice president of our corporate research team, he guides the development of our corporate analysis and thought-leadership pieces. Having started his career as an upstream analyst, Tom has worked in our Southeast Asia and North Sea teams, where he developed a deep understanding of the challenges unique to those areas. He then played a leading role in founding the corporate team and managing the development and launch of its products and offering. More recently he has led the corporate research team which spans the Corporate Service, M&A Service and the Corporate Benchmarking Tool. Tom is now exclusively focused on corporate research. During his time on the team, he has led the analysis of over 40 companies in the Corporate Service, including all the Majors, leading Independents and the main Asian national oil companies. Tom is often sought out for his insights into the evolving E&P market, frequently presenting at conferences and industry events. As the focus shifts to renewables, Tom strives to continue to develop our corporate research offering and explore new areas. Education MA in Petroleum Economics and Management, IFP School, Paris MA Natural Sciences, Cambridge University
Maria Garijo
Managing Director, Co-head EMEA Natural Resources & Energy Transition, Investment Banking
Bank of America
Ed Crooks
Vice-Chair, Americas
Wood Mackenzie
Ed Crooks joined Wood Mackenzie in 2019 as Vice-Chair, Americas. Based in New York, he covers the full range of commodities, technologies, and sectors, with a particular focus on climate policy, economics, and the energy transition. He writes Wood Mackenzie's popular Energy Pulse newsletter, analysing the latest developments in the world of energy. Before Wood Mackenzie, he was an award-winning energy editor for the Financial Times, first in London and then in New York. He joined the FT in 1999 as economics editor. He previously worked as an economics correspondent for BBC News, a reporter for Investor's Chronicle magazine, and an economic researcher at the Institute for Fiscal Studies. He also served on the UK government's Sustainable Development Commission.
Mhairidh Evans
Head of CCUS Research
Wood Mackenzie
Mhairidh leads our global research on carbon capture, utilisation and storage (CCUS). Her team provide insight and strategic analysis on the CCUS landscape to project developers, technology providers, investors and governments. Her work includes cost assessments, economic modelling, market and policy tracking. Mhairidh previously spent seven years as a lead analyst in our upstream oil and gas division, focusing on the offshore supply chain and the North Sea region. Before joining Wood Mackenzie in 2014, she spent six years in commercial and project management roles in the subsea oil and gas sector. Mhairidh is an alumni of Scotland's Future Industry Leaders Programme and enjoys engaging with the wider industry. Education BEng(Hons), Biochemical Engineering, University College London MSc, University of Strathclyde Business School
Prakash Sharma
Vice President, Multi-Commodity Research
Wood Mackenzie
Prakash has over 26 years' experience in energy, metals & mining and climate change policy developments. His expertise ranges from operational management to commodity trading and business strategy. Prakash joined Wood Mackenzie in 2006 and is currently based in Singapore. He leads integrated analysis, energy transition and cross-commodity discussions in Asia Pacific. Previously, Prakash spent two years in Beijing as head of China research guiding a team of analysts on China's energy and economic trends, including supply-side reforms, inter-fuel competition and commodity prices. He has also led global coal markets analysis for five years delivering research on decarbonisation policies, impact of renewables, alternative scenarios and evolving patterns of supply and demand. Prakash's extensive experience in the commodity sector includes export of steel-making raw materials (metallurgical coal, iron ore and scrap) and energy coal to China for an established Canadian trading firm. He has also spent nine years in the mining industry specialising in technical services, international sourcing and ISO 9001 certification. Education MBA, International Management Institute in India.
Andrew Latham
Vice President, Energy Research
Wood Mackenzie
Andrew brings over 25 years' experience in technical and commercial aspects of exploration, assisting majors and independent companies in strategy development and portfolio planning. He currently leads our exploration research team. Adept at providing exploration economics analysis, strategic evaluation and insight on industry trends, Andrew has a close network of clients across the global exploration industry. In the past, he led the Exploration Strategy Team within our consulting division and is accustomed to helping his clients optimise their petroleum exploration investments. He is regularly called upon to advise on strategy, process, opportunity characterization and evaluation. He has also directed multi-client projects on exploration, deepwater and Arctic themes. Andrew also possesses deep expertise on the Sub-Sharan African region and has managed our research products and consultancy services in the region, as well as undertaking a range of market analysis and regional strategy projects. He began his career as a geologist with Ranger Oil. Education: PHD, Geology, University College, Cardiff BSc Geology, Imperial College University of London
Luke Parker
Vice President, Corporate Research
Wood Mackenzie
Luke is Vice President of Corporate Research with a specific focus on the Supermajors. Since joining Wood Mackenzie in 2000, Luke has held several roles within the research division, working in Edinburgh, New York and London. He led the development and launch of Wood Mackenzie's M&A Service, headed Corporate Research EMEARC, and was at the vanguard of Wood Mackenzie's Institutional Investor Service. During his time at Wood Mackenzie, Luke has worked with IOCs, NOCs, governments and financial institutions on a range of advisory mandates. His views on Big Oil are sought after by investors and at the Executive levels of Wood Mackenzie's biggest clients. He is a regular speaker at industry conferences. Education Luke holds an MSc in Petroleum Geoscience from Imperial College London and a BSc in Geology from the University of Manchester
Amy Bowe
Vice President ESG
Africa Oil Corporation
Amy Bowe has nearly 20 years of experience covering the energy industry, with a strong focus on climate risk and strategy. Prior to Africa Oil, she served as head of Wood Mackenzie's newly created Carbon Research practice. In this role, she was responsible for developing new carbon-related products and offerings. These included the company's suite of industry leading Emissions Benchmarking Tools, which provide transparency into emissions performance and risk down to the asset level for both Oil & Gas and Metals & Mining operations. Prior to launching the Carbon Research practice, she spent eight years with Wood Mackenzie's Consulting team, where she originated and co-led development of Wood Mackenzie's Emissions Benchmarking initiative. She also led the Consulting team's broader Carbon offering, including energy transition strategy development, lifecycle emissions analysis of portfolios and investments and scenario analysis for purposes of TCFD disclosure. Before Wood Mackenzie, Ms. Bowe spent four years at Hess Corp., the majority of which time she worked as a member of Hess' Corporate Strategy team. In that role, she conducted long-term supply and demand analyses of oil, gas, and broader primary energy trends, and helped to develop the company's climate change strategy. Ms. Bowe has also worked as a Senior Oil Analyst for PIRA Energy, an Analyst with PFC Energy's Upstream Competition Service, and an Analyst with Ziff Brothers Investments' energy sector team in New York. Ms. Bowe holds an MA in International Relations and Economics from Johns Hopkins School of Advanced International Studies (SAIS) and a BA in Communication, French, and Political Science from the University of Arizona.
Alan Gelder
VP Refining, Chemicals & Oil Markets
Wood Mackenzie
Alan is VP Refining, Chemicals and Oil Markets, responsible for formulating our research outlook and integrated cross-sector perspectives on the global downstream sector. Alan joined the business as part of our Downstream Consulting Team in 2005 and later went on to lead the division. He has managed consulting assignments all over the world, focusing on major transactions (projects and M&A) and their alignment with key success factors for industry players and third parties. He then transitioned into research upon his return to London from Houston in 2011. Prior to joining Wood Mackenzie, Alan spent 10 years as an industry consultant after working for ExxonMobil in a variety of project planning and technical process design roles. Education MSc, Chemical Engineering, Imperial College, London MBA, Henley Management College
Peter Osbaldstone
Research Director, Europe Power and Renewables
Wood Mackenzie
Peter is a research director with more than a decade's experience in European power and renewables markets. Peter joined Wood Mackenzie in 2007 as a senior power markets analyst, before moving into a role as product manager for our European Gas & Power Service. He took up the role of research director in 2015. Before joining the business, Peter was at National Grid in the UK, leading the production of long-term power generation and energy demand analysis. He has also held market forecasting, transmission network planning and commercial roles in the UK gas industry. Education MSc, Energy and Environmental Technology & Economics, City University, London.
Alistair Phillips-Davies
Chief Executive
SSE
Alistair has been with SSE since 1997 and possesses a detailed knowledge of each business area having held a variety of senior roles within the Company. Prior to joining the Board in 2002 as Energy Supply Director, Alistair was Director of Corporate Finance and Business Development. In 2010, he became Generation and Supply Director, before Deputy Chief Executive in 2012, then Chief Executive in 2013. Alistair's career progression has supported the development of sound leadership skills and a considered and strategic approach to business deliberations. He has a detailed understanding of the energy markets in Great Britain and Ireland, including the trends and factors which can have a material impact on the operating context, such as the political and regulatory environment. He also holds a broad knowledge of markets across Europe as former Vice President of Eurelectric. Through regular and proactive engagement, he understands stakeholder views and concerns, and continues to provide focus to people development and efficient operations in order to develop SSE's capabilities for future growth.
Julian Kettle
Senior Vice President, Vice Chair Metals and Mining
Wood Mackenzie
Julian brings 30 years of experience in the analysis of metals and mining to his current role as Senior Vice President, Vice Chair Metals and Mining, where he is responsible for senior stakeholder engagement and relationships. He is a recognised authority on the aluminium industry across the value chain from bauxite mining through to end-use analysis. His in-depth understanding of the key factors influencing the industry and issues that stakeholders face is of critical importance in his work providing strategic advice to clients. Since joining Wood Mackenzie, he has carried out the role of Manager – Metal Market Services, Global Head of Metals Research, and Global Head of Metals and Mining Research. Julian travels extensively and regularly presents to senior industry and financial community stakeholders on our analysis across the value chain of the metals and mining space, covering aluminium, copper, lead, nickel, zinc, iron ore, steel and coal. He also supports consulting assignments and specialises in market environment assessment, expert witness, raw materials sourcing, contract pricing, portfolio optimisation and strategic advisory relating to brownfield and greenfield investments in the metals and mining space. Prior to joining Wood Mackenzie, Julian worked in British Aerospace Commercial Aircraft Division, where he was a development engineer responsible for the development and evaluation of advanced materials and processes for aerospace applications. Education BSc (Hons), Metallurgy and Microstructural Engineering, Sheffield Hallam University
Murray Douglas
Head of Hydrogen Research
Wood Mackenzie
Murray's extensive experience across the energy value chain helps to shape and reinforce his analysis of European gas markets. Murray is a Research Director in the Europe Gas Research team and is responsible for analysing all aspects of the gas market to develop Wood Mackenzie's supply, demand and price outlooks. He brings more than 13 years of experience working in a variety of roles across the energy value chain. Previously, Murray has held positions leading our Global Supply and Modelling Research team, as well as the Energy Markets Research team. These teams were responsible for developing the company's long-term oil and gas supply outlooks, and global inter-fuel analysis. Prior to joining the Energy Markets team, Murray spent over five years covering LNG. He focused on the analysis and assessment of LNG markets, liquefaction projects and shipping, and relocated to Houston to establish Wood Mackenzie's LNG practice in North America. In addition, Murray has worked on various consultancy projects advising on corporate strategy, resource monetisation, market fundamentals, project financing, asset valuations, opportunity screening and competitor intelligence. Education BEng, Mechanical Engineering, University of Glasgow
Simon Flowers
Chairman, Chief Analyst and author of The Edge
Wood Mackenzie
About The Edge Every week in The Edge, our Chairman and Chief Analyst Simon Flowers shares his take on the natural resources industry's biggest stories, how they are likely to evolve and what that means for your business. Sign up here. About Simon Simon has a long history with Wood Mackenzie. He first joined the company in 1983, as a North-West Europe upstream analyst, later moving to Sydney to become an equity analyst covering the Australian oil, gas and mining sectors. On returning to the UK in 1992, Simon was a No.1 ranked oil analyst with NatWest Markets after which he took on the role of MD and Head of Pan European Utilities Research with Bank of America Merrill Lynch. There he worked with the boards of many utility companies and was involved in most of the major European privatisations, including Enel, EdF and GdF. Simon re-joined Wood Mackenzie in 2010, bringing with him more than 20 years of experience across a breadth of commodities and sectors including oil and gas, utilities and mining. His experience makes him uniquely qualified to occupy the role of Chief Analyst and Chairman, which sees him produce high-value content and thematic research. Simon's views on the issues shaping the energy world are regularly sought by industry leaders as well as international media. Education B.Sc (Hons) Geology, University of Edinburgh
Elena Belletti
Head of Carbon Research
Wood Mackenzie
Elena joined Wood Mackenzie in November 2021. She works with the Carbon team to improve and expand the Emissions Benchmarking Tool, provide clients with more intelligence in recent developments in the carbon landscape, and share Wood Mackenzie's view on future developments and trends in carbon markets and mechanisms. Elena joined from the United Nations Headquarters in New York, where she had worked since 2015, most recently as an economist in the office for financing sustainable development. She was the focal point on taxation and climate, advising senior government officials from low-income countries on the development of policies that generate revenues while protecting the environment. She focused on carbon pricing and on the role of taxation in attaining environmentally-related sustainable development goals (SDGs). Previously, she was a senior economist for Palantir Economic Solutions and a senior advisor at Eni; in both roles, she provided commercial, economic and strategic advisory to improve the value of economic opportunities in the oil and gas upstream. Education MPA, Environmental Science and Policy, Columbia University MSc and BSc, Economics, Bocconi University
H.E. Saad Sherida Al-Kaabi
Minister of State for Energy Affairs, State of Qatar and President & CEO
QatarEnergy
H.E. Mr Saad Sherida Al-Kaabi is the Minister of State for Energy Affairs of the State of Qatar and the Deputy Chairman of QatarEnergy (formerly Qatar Petroleum). He is also the President and CEO of QatarEnergy, a position he has held since 2014. Mr Al-Kaabi joined Qatar Petroleum in 1986 as a student studying petroleum and natural gas engineering at Pennsylvania State University in the US, from which he graduated in 1991 with a Bachelor of Science degree. Since then, he has held several key technical, commercial and managerial positions before being appointed as the Director of the Oil & Gas Ventures Directorate in 2006, where he oversaw all of Qatar's oil and gas field development, as well as all the exploration activities. In September 2014, Mr Al-Kaabi was appointed as the President and Chief Executive Officer of Qatar Petroleum, where he oversaw its gas, oil and petrochemical operations and development in Qatar and internationally, as well as its transformation to become QatarEnergy in October 2021. His Excellency was appointed as the Minister of State for Energy Affairs of the State of Qatar in 2018.
Julian Mylchreest
Executive Vice Chairman, Global Corporate & Investment Banking,
Bank of America
Julian is the Global Head of the Natural Resources team at Bank of America Merrill Lynch and is responsible for development of the firm's business in the Energy, Mining, Power and Renewables sector globally. Julian joined Bank of America Merrill Lynch in September 2010, after 19 years at Citigroup. Recent deals that Julian has advised on at Bank of America Merrill Lynch include BHP's sale of its US shale portfolio to BP for $10.5bn; Shell's recommended acquisition of BG Group for $63bn; the sale by the UK Government of the Green Investment Bank to Macquarie for £2.3bn; Engie's disposal of its upstream business to Carlyle, CVC and a sovereign investor; the merger of TonenGeneral with JX Holdings in Japan; Shell's sale of certain North Sea assets to EIG and Chrysaor for up to $3.8bn; Tullow's sale of a stake in its Uganda assets to Total and CNOOC; ENI's sale of part of its Mozambique position to Exxon; the sale of Shell Australia downstream businesses to Vitol for $2.6bn; the acquisition by OVL of certain assets in Mozambique from Videocon and Anadarko for $5.1bn; and the sale of a 30 per cent stake in Galp Brazil to Sinopec for $4.8bn. Other notable advisory work includes advice to SABIC on its $13bn acquisition of GE Plastics; advice to Shell on its corporate governance and structure review and subsequent merger of Shell Transport and Trading with Royal Dutch Shell and on a further $15bn of other public and private M&A for Shell (Enterprise Oil, Pennzoil, Equilon, Motiva); advice to Sibneft on its $36bn merger with Yukos and subsequent unwind/demerger of Sibneft again; advice to Gazprom on its $13bn acquisition of Sibneft ; and on its sale of 10.7% in Gazprom to the Russian government. Extensive wider capital markets experience includes advice on the A$2.65m IPO of Viva Energy; $2.6bn selldown in ONGC by the Government of India; the $2.1bn selldown by Petronas of its 14.9% holding in Cairn India; the IPO of Inpex from JNOC in Japan; the demerger and IPO of Snam Rete Gas from ENI in Italy; the spin off of Enagas from Gas Natural in Spain; and the demerger of Centrica from British Gas. Julian holds a double first honours degree in Literae Humaniores (Classics) from Oxford University.
Massimo Di Odoardo
Vice President, Gas and LNG Research
Wood Mackenzie
Massimo brings extensive knowledge of the entire gas industry value chain to his current position as Vice President of Gas and LNG Research. Massimo joined Wood Mackenzie in 2007 as a consultant, where he advised NOCs, IOCs and European utilities on global gas and pricing dynamics. He later transitioned to the research division, where he soon became the content lead for European gas, responsible for articulating our view on market fundamentals, pricing dynamics and corporate developments. Before joining Wood Mackenzie, Massimo worked in the strategy department at Eni SpA, where he was responsible for developing European and global gas scenario analyses to support strategic investments. Massimo is a regular speaker at conferences and remains deeply engaged with the industry. Travelling to see and discuss market dynamics with customers is at the heart of his job, enabling him to constantly challenge and evolve his own view of the global gas market. Education Ph.D, Development Economics, Libera Università Internazionale degli Studi Sociali Guido Carli Bachelor in Economics, La Sapienza