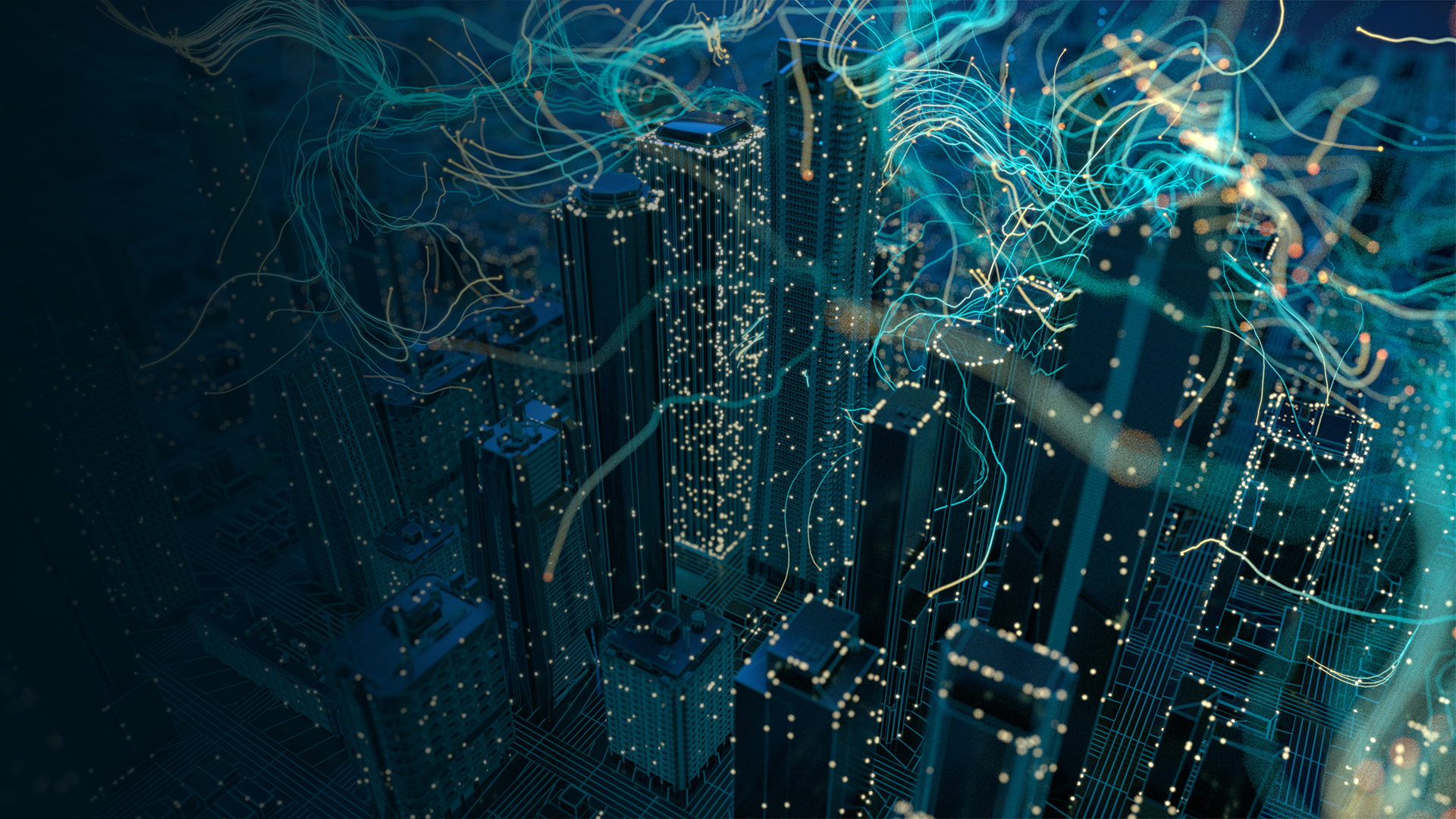 EVENT
Energy & Natural Resources Summit: APAC 2023
15 June 2023
Singapore
Interested in our event? Contact us to learn more.
Agenda
9:00 午前 - 9:05 午前
Welcome
9:05 午前 - 9:35 午前
Keynote Interview | With Senior Executive, Major IOC/NOC
9:35 午前 - 10:25 午前
Panel Discussion | Delivering Asia Pacific's Low Carbon Upstream Future
· How CCS/CCUS can support decarbonising oil and gas production · Where are the advantaged resources in region? · What barriers must government and companies overcome? · Is low-carbon hydrogen the upstream industry's next big opportunity?
Angus Rodger
Research Director, Asia Pacific
Wood Mackenzie
10:25 午前 - 10:55 午前
Networking Session - Morning Coffee Break
10:55 午前 - 11:25 午前
Keynote Interview | Interview Session with Energy/Natural Resources Leader
Where will Asia critical metals come from? Are miners investing enough? Decarbonising production etc
11:25 午前 - 12:15 午後
Panel Discussion | Plotting Asia's Gas and LNG Market Recovery
· With coal demand and emissions rising, how big could China's gas demand rebound become? · How are Asian buyers impacting new supply development and contracting? · How can the industry deal with a future gas/LNG demand curve that no longer trends upwards?
Gavin Thompson
Vice Chairman, Energy – Asia Pacific
Wood Mackenzie
12:15 午後 - 1:45 午後
Networking Lunch
1:45 午後 - 2:15 午後
Keynote Interview | Interview Session with Energy/Natural Resources Leader
2:15 午後 - 3:05 午後
Panel Discussion | Asia Pacific's Outsized Role in the Suppling Energy Transition Minerals
· How is the industry set to develop APAC's battery minerals crucial to achieving net zero? · Is the pace of development and funding still too slow? · How do major policy initiatives such as the US Inflation Reduction Act change Asia's supply outlook? · Can anyone really compete with China?
Dale Hazelton
Head of Steel Alloys
Wood Mackenzie
Malan Wu
Head of Steel & Raw Materials Markets
Wood Mackenzie
3:05 午後 - 3:35 午後
Networking Session - Afternoon Coffee Break
3:35 午後 - 4:25 午後
Panel Discussion | Women and the Energy Transition: How will Asia Finance its Energy Transition?
· With resurgent fossil fuel demand, is Asia slipping behind other regions in terms of financing clean energy?
· Do regional energy companies risk going backwards on low carbon investments?
· How are shifting attitudes in the US and Europe impacting financing in APAC?
· Is deglobalisation inevitable and how will this impact the energy transition?
Lucy Cullen
Principal Analyst
Wood Mackenzie
4:25 午後 - 5:15 午後
Panel Discussion | Geopolitics, Deglobalisation and Trade: The Impact on Asia's Energy Transition
· Will the US Inflation Reduction Act lead to a major reshoring of clean energy manufacturing away from Asia?
· Will the boom in Chinese renewables technology exports continue?
· How are project developers and manufacturers managing geopolitical risk and what are implications for renewables costs and competitiveness?
· Will geopolitical headwinds slow down the energy transition in Asia Pacific?
Alex Whitworth
Head of Asia Pacific Power & Renewables Research
Wood Mackenzie
5:15 午後 - 6:30 午後
Networking Drinks
Speakers
Interest in speaking at our upcoming conference?
Be part of the conferences' story and share your most recent findings and challenges to industry peers. Unveil your thought leadership expertise and distribute your latest white papers to a crowd of targeted individuals.
To learn more contact us by filling in the contact us form or events@woodmac.com
Event Location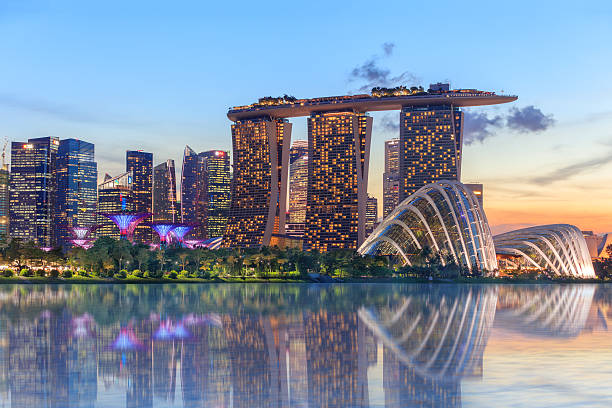 Singapore
Details on the venue will be shared soon, stay tuned.
2023 Themes:
Get up to speed on the key trends driving the industry and gain a view of how these will impact markets going forward.
Join the debate on how Asia can balance its energy needs with stronger efforts to decarbonize
Bringing a low carbon upstream future to Asia Pacific
Asia Pacific's critical role in the supply of minerals for the energy transition
How geopolitical developments, deglobalization, and trade affect Asia's journey towards energy transition
Networking opportunities:
Join us in person and be part of a global network;  Connect, learn, and share with the Wood Mackenzie team, key industry leaders and fellow peers from the energy and natural resources industries.

Hear what past attendees had to say:
The content was very relevant, and the length and pace of the sessions were ideal. Thank you. - Sasol​
Overall, I really liked the panel discussions and great speaker line-up. The questions were crisp and the answers insightful. - NNPC Ltd​
The content was excellent and the delivery was incredibly professional. Enjoyed the balance of keynote speakers and panel discussions. Well done WoodMac. - Shell ​
Great effort by WoodMac. The conference was excellent. Well done! - ANZ
Who should attend?
IOCs, NOCs, Institutional Investors and Investment Banks, Utilities, E&P, Power & Renewables Developers, Independent Downstream, Metals & Mining, Gas & LNG, Upstream oil & gas
Past attendees include:
Anglo American, ANZ Bank, Aramco, Ampol, Bank of America, Banpu, Barclays Capital, BASF, BHP, BNP Paribas, Bradken, Chevron, CIBC, Citigroup, ConocoPhillips, Credit Suisse, CSIRO, Deloitte, DFAT, ExxonMobil, Fluence Energy, Glencore, Government of Australia - Austrade, Iberdrola, Idemitsu, JP Morgan, KPMG, Macquarie, MIND ID, Mitsubishi, Morgan Stanley, MUFG Bank, Origin Energy, Pertamina, PetroChina, PETRONAS, Stanwell, Standard Chartered, Sumitomo, Sembcorp, Shell, Singapore Petroleum Company, Trafigura, UOB, Vale

Angus Rodger
Research Director, Asia Pacific
Wood Mackenzie
Angus leads our benchmark analysis of global pre-FID delays and deep-water developments, including cost deflation and project evolution studies. Since joining Wood Mackenzie nine years ago, Angus has worked on a variety of upstream projects across Asia and Australasia. He has also been instrumental in devising our pre-FID project tracker which identifies major projects in development across the globe. An expert in deep-water analysis, he has advised both national and independent oil companies on new business development including stranded gas monetisation, exploration strategy, regional basin screening and country-entry strategies. Angus previously worked in London covering the North Sea and West African upstream sectors. With a background in finance, research and journalism, he is accustomed to drawing on a wide range of information sources and quickly getting to the crux of an issue. He is a regular speaker at leading regional conferences and frequently provides insight on industry trends to leading news channels. Education BA Hons, Politics with International Relations, University of Warwick
Lucy Cullen
Principal Analyst
Wood Mackenzie
Lucy is a principal analyst in Wood Mackenzie's Asia Pacific Gas & LNG team, primarily focused on supply, demand, contract and price analysis for the Northeast Asian markets. Lucy joined the team in Singapore in 2019, having spent over six years with Wood Mackenzie research in the UK. Lucy was part of the global gas research team in the UK with responsibility for developing European gas supply analysis. Lucy joined Wood Mackenzie in 2012 as an intern in the Energy Markets research team, producing long-term energy balances by looking at inter-fuel competition and energy demand drivers. Lucy has also worked on a number of consulting projects in the areas of gas monetisation, market entry and opportunity screenings and cost analysis in Europe, North Africa and the Caspian. Education Lucy holds an M.A. (Hons.) in international relations from the University of St Andrews, UK.
Dale Hazelton
Head of Steel Alloys
Wood Mackenzie
Dale leads our Steel Alloys team and is responsible for the Bulk Steel Alloys, Noble Steel Alloys, Stainless Steel and Nickel Market Services. Previously, he lead the Thermal Coal team, focusing on the rapidly changing energy landscape. In that role he covered both assets and markets, and guided the thought leadership of decarbonisation in the coal sector. Since joining Wood Mackenzie in 2009, Dale has been based in several offices including Edinburgh, New York City and his current base of Singapore. Earlier in his career, he worked for Cleveland Cliffs at their Pinnacle and Greenridge mines, gaining first-hand experience of longwall and continuous miner operations.
Malan Wu
Head of Steel & Raw Materials Markets
Wood Mackenzie
Malan joined Wood Mackenzie in August 2020 to lead our steel research, and is based in Singapore. She is a highly commercial, multi-lingual commodities professional with strengths in commodity analysis, business development and commercial strategy. Prior to this role, Malan spent nine years working for Rio Tinto across several product groups and geographic locations driving management and operational excellence with a data-driven and analytical approach. Education MSc, Mineral Economics, and Graduate Certificate, Energy, Curtin Graduate School of Business Bcom, Economics and Finance, Curtin University of Technology
Gavin Thompson
Vice Chairman, Energy – Asia Pacific
Wood Mackenzie
Gavin joined Wood Mackenzie in 1997. His expertise spans across the Asia Pacific commodity sectors, and in particular, helping companies identify and build their international growth strategies. He has led a range of consultancy and research projects with domestic and international energy companies across the region, providing LNG project evaluation and provincial gas price forecasting. In 2017, Gavin took the role of Head of Asia Pacific research, and led a team of around 100 analysts. Most recently in 2019, Gavin was appointed Vice Chairman, Energy for the company's Asia Pacific business. He is based in Singapore and frequently travels the region to meet with clients. Education BA (First Class Hons), Newcastle University in Politics, Economics and Chinese language.
Alex Whitworth
Head of Asia Pacific Power & Renewables Research
Wood Mackenzie
Alex is responsible for overall power and renewables research strategy in Asia. He supports solar, wind, storage and power analysts to develop insightful and high-impact analysis and reports, building team capabilities and research product strategy. Alex also engages with clients and industry leaders at key events and meetings. Alex has over 10 years' experience in the energy industry in China and Asia, including roles at McKinsey, GE and IHS Markit. His work experience includes provincial-level modelling of China's power, coal and gas markets, policy analysis, power and fuel price forecasting, power project feasibility studies, and product strategy for power equipment. Education: MA, Public and International Affairs, Princeton University MS, Earth and Environmental Engineering, Columbia University BE/BCom, University of Auckland