One data powerhouse. One world-class platform.
Fast, intuitive and easy to use. Instantly access, analyse and model data to identify and unlock opportunities. Cut costs and improve performance.
Complex data analysis in minutes, not hours
Lens is changing the game. Customers are already using Lens to unlock value and increase performance all along the natural resources value chain. Whether you're looking for opportunities in the Lower 48 or assessing the value of an asset in Sub-Saharan Africa, plan your next move with Lens for optimal outcomes.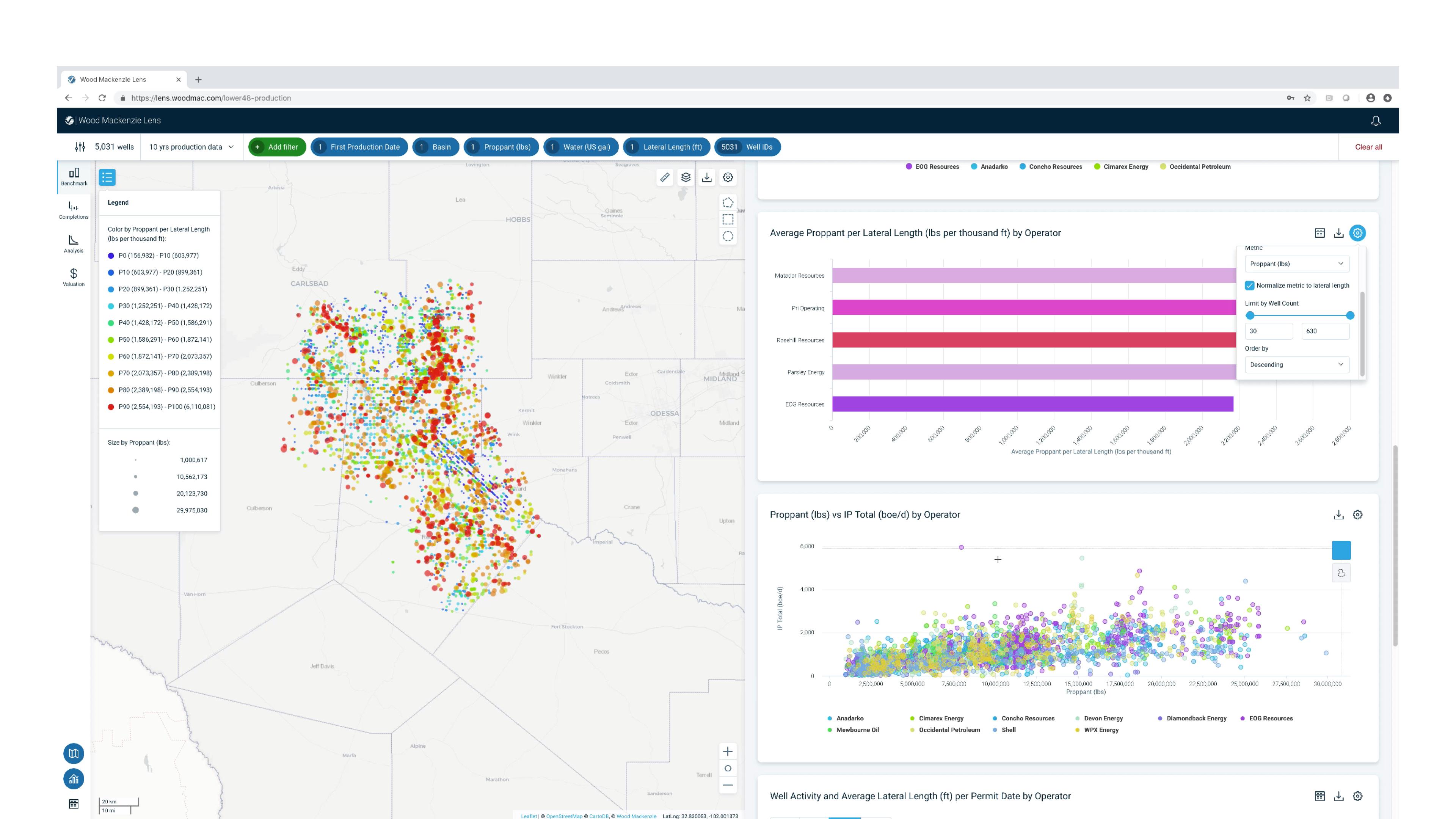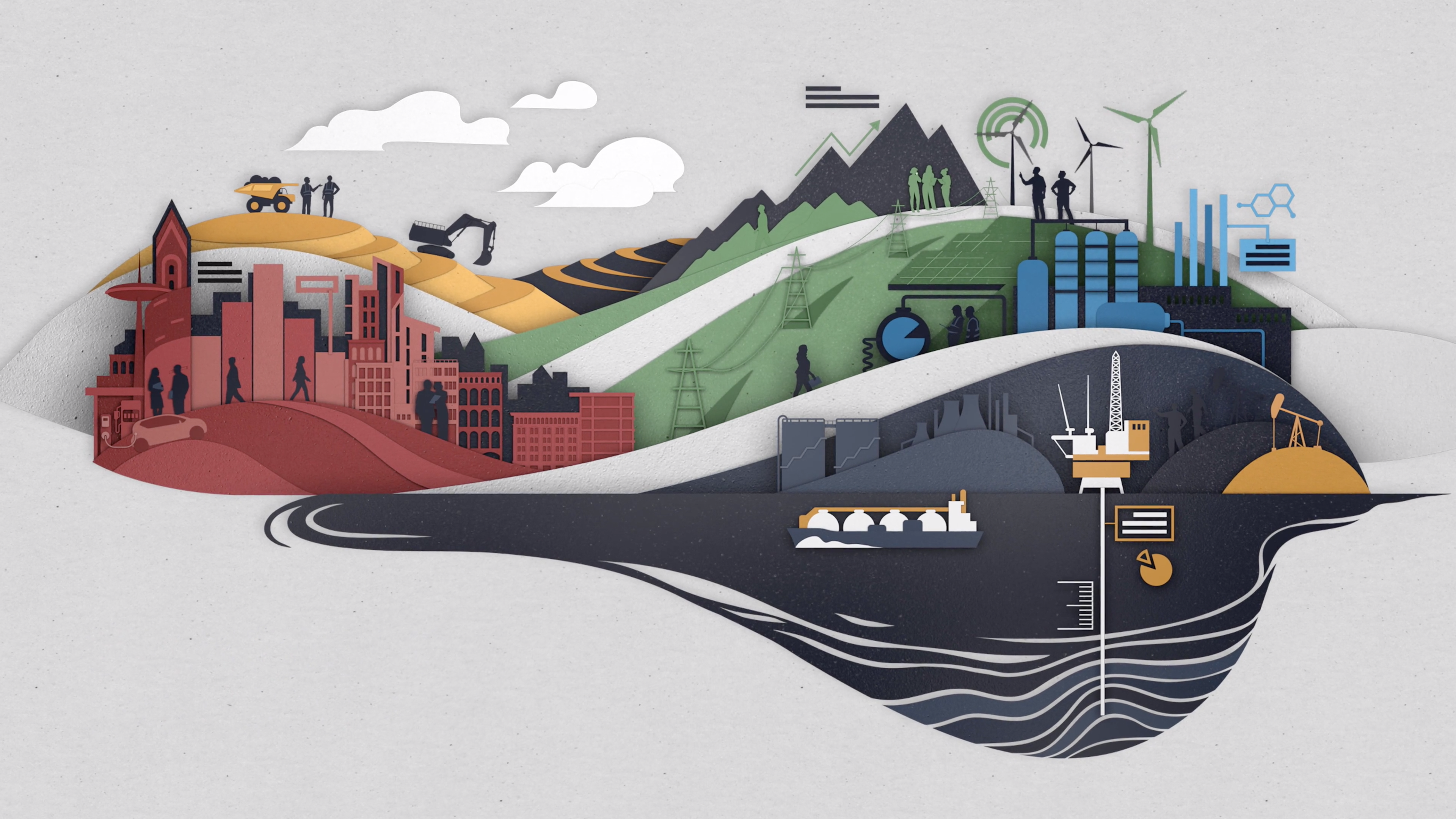 Why choose Wood Mackenzie Lens®?
For decades, Wood Mackenzie has supported better decision-making for natural resources leaders by providing trusted data, analysis and advice.
Lens delivers the Wood Mackenzie expertise you trust and the ability to analyse market data in new ways to reveal strategically advantageous insights.
The vanguard of assessing well design and performance
The first solution released on Wood Mackenzie Lens® delivers well evaluation within the US Lower 48.
Equipped with technical, commercial and valuation data covering the complete life cycle of an asset, you'll be able to find and capitalise on the right opportunities for your business.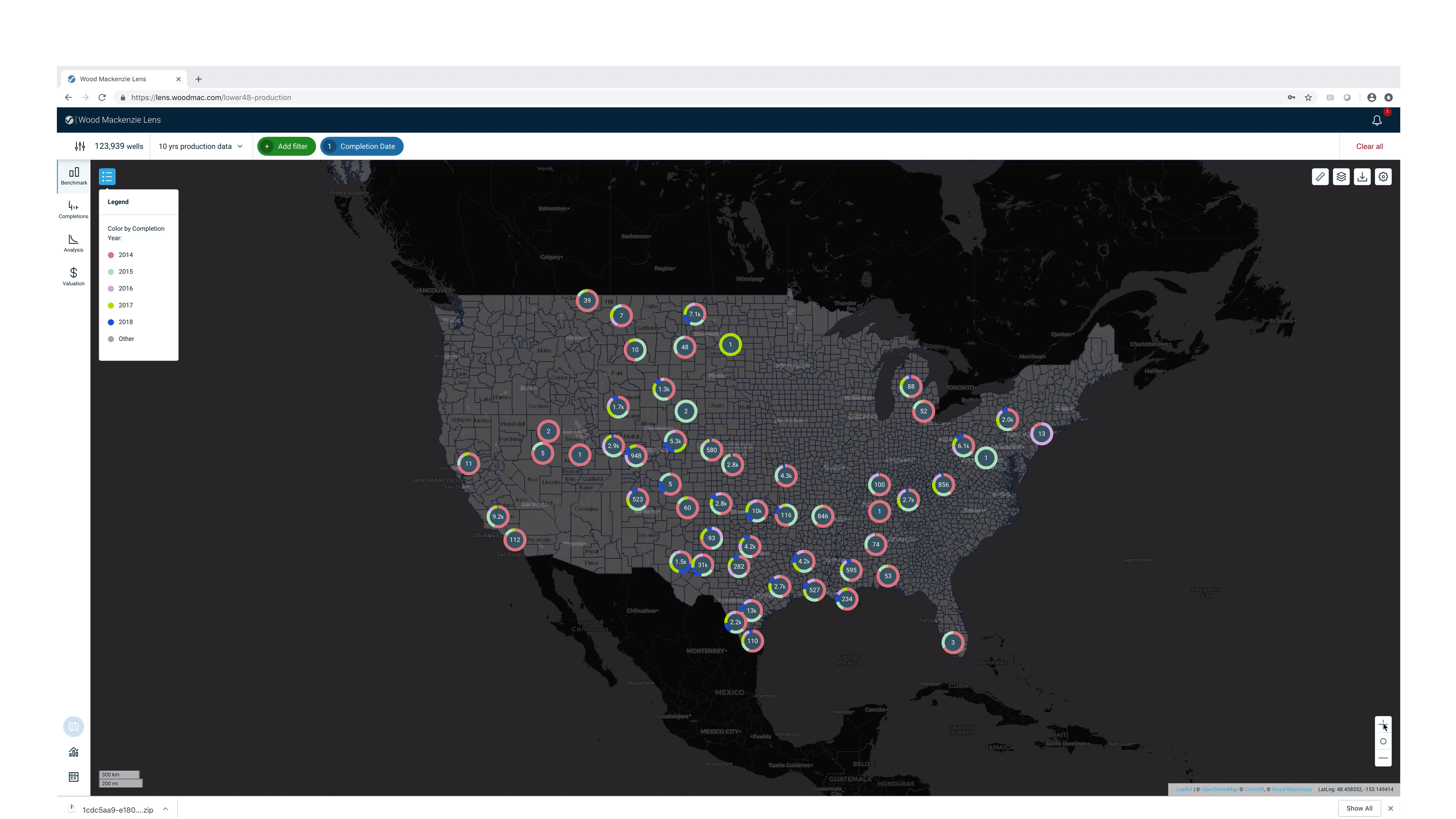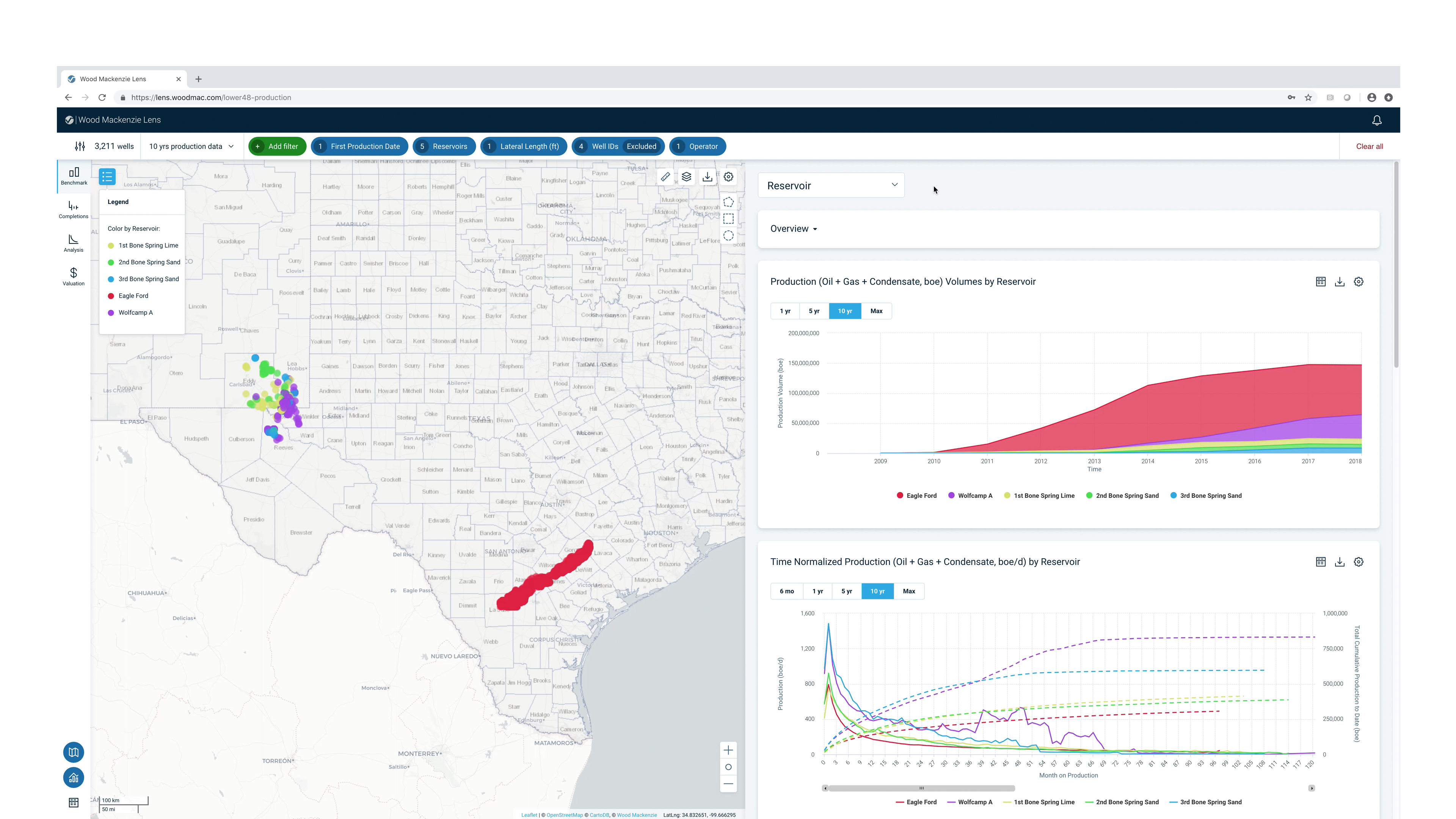 Powerful data visualisation, batched type curves, unique completion binning
Next generation well design & performance evaluation within the Lower 48. Make accurate, data-driven decisions fast.
Latest thinking on natural resources intelligence