Get Ed Crooks' Energy Pulse in your inbox every week
Sign up
For details on how your data is used and stored, see our
Privacy Notice
.
Opinion
Biden's climate plans aim at job creation
The president wants to support renewables and EVs, while having little immediate impact on oil and gas

Ed Crooks
Vice-Chair, Americas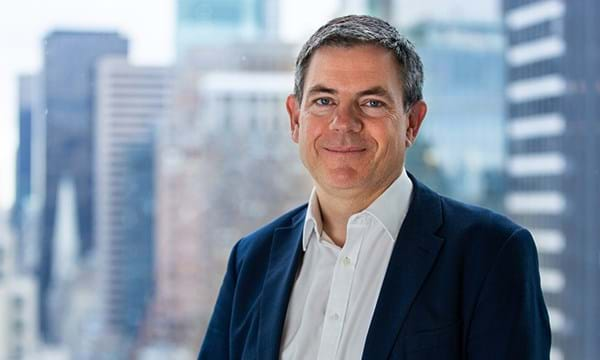 At the first Earth Day, in April 1970, the writer Kurt Vonnegut took a disaffected view of the proceedings. "Will the president do anything about pollution?" he asked the New York crowd rhetorically. "Probably not." His cynicism was excessive, however: at the end of that year President Richard Nixon signed into law the Clean Air Act, one of the most significant pieces of environmental legislation in US history.
President Joe Biden said on Wednesday that he would use this year's Earth Day to signal another big policy shift, hosting a summit of world leaders to show that the US is rejoining the international effort to tackle climate change. The announcement of the summit was part of a fusillade of executive actions since his inauguration, designed to address the threat of climate change "with a greater sense of urgency", Biden said.
But while the president's rhetoric talked up the dangers of global warming, describing it as "an existential threat", he also made clear that his objective was not simply cutting US emissions. Biden's summary of the wide-ranging executive order on climate action that he signed on Wednesday was: "It's about jobs; good-paying union jobs". The US unemployment rate was recorded at 6.7% in December, and Jerome Powell, chairman of the Federal Reserve said the "real" rate including people pushed out of the workforce by the pandemic was probably about 10%. Tackling climate change may be an urgent priority for the new administration, but tackling joblessness is even more so.
That has two key implications: measures to encourage the development of low-carbon energy are aimed at maximising their effects in terms of job creation, and measures to curb fossil fuel industries are being calibrated to limit their impact on employment, at least for the time being.
Among the measures that Biden hopes will create jobs are plans for the federal government to buy only zero-emissions vehicles, which must be made in the US, to build 1.5 million new energy-efficient homes, and to support innovation in low-carbon energy. He is also seeking to clear barriers to development of renewable energy and power transmission. The secretary of the interior has been mandated to review siting and permitting processes on public lands and waters, with the aim of increasing renewable energy production, including "doubling" offshore wind by 2030. (That target is difficult to understand. Wood Mackenzie forecasts project that growth in US offshore wind could be much faster than that, if regulatory approvals can be secured.)
Biden also wants to create jobs for more than 250,000 oilfield workers in plugging abandoned wells. "They're going to get prevailing wage to cap those over a million wells," the president said. "These aren't pie-in-the-sky dreams. These are concrete".
Biden confirms widely trailed lease sale ban
Meanwhile, the oil and gas industry has been hit by a "pause" in sales of new leases in federal lands and waters. The pause will continue while the administration conducts "a comprehensive review and reconsideration" of federal permitting and leasing practices, looking at the effects — including climate impacts — of oil and gas production in public lands and offshore. The executive order floated the possibility of increasing royalties on government oil, gas and coal leases, or taking other action "to account for corresponding climate costs".
The move was criticised by the industry. Mike Sommers, chief executive of the American Petroleum Institute, described it as an "import more oil" policy. "With a stroke of a pen, the administration is shifting America's bright energy future into reverse and setting us on a path toward greater reliance on foreign energy produced with lower environmental standards," he said.
The lease ban came as no surprise, however. It was extensively trailed by Biden's campaign during the election. And at least at first, it will have very little impact on production. Companies that have leases already will be allowed to develop them, and will apparently be granted the permits they need to do that, although an order issued last week means that for 60 days only senior officials can issue approvals. Ryan Duman, Wood Mackenzie's research director for US upstream, commented that the orders "do not negatively impact the industry as much as some may have expected".
In the long term, however, the impact could be significant. Wood Mackenzie research last year found that a ban on offshore lease sales could cut 665,000 barrels of oil equivalent per day from production in the Gulf of Mexico by 2035, relative to our base case forecast. The impact on activity would be felt many years before that, as exploration was curtailed. To have that effect, however, the lease ban would have to be permanent.
In the short term, Biden's comments made clear that he is keen to avoid being seen as shutting down activity in oil and gas. "Let me be clear, and I know this always comes up: We're not going to ban fracking", he said this week, reiterating a pledge made many times on the campaign trail.
Both politics and the law put restraints on what the administration can do. Its review of leasing and permitting leaves open the risk that it could come back with a ban on drilling permits, or demands for increased royalties, but both those moves would face legal obstacles. Banning development on existing leases could be prohibitively expensive under the US Constitution's Fifth Amendment, which prevents private property being "taken for public use, without just compensation".
Biden also said he was planning to ask Congress to eliminate "$40 billion in fossil fuel subsidies", but the narrow Democratic majorities in both houses suggest that a crackdown on the tax treatment of the oil and gas industry would be unlikely to pass. (That $40 billion number, which has been doing the rounds for many years, seems to be overstated anyway. A Congressional Research Service report last year found that tax breaks for oil and gas, principally percentage depletion and expensing of intangible drilling costs, would be worth only about $7 billion over the five years 2019-23.)
Yet while Biden's policy announcements so far may be only limited in their scope, they are just the beginning of what will have to be a much broader climate strategy. Rejoining the Paris agreement and the global effort on climate change means the US needs to publish a Nationally Determined Contribution, setting out its plans to cut emissions, for the COP26 summit in Glasgow in November. That NDC will have to go significantly further than executive orders Biden has signed so far. Energy companies will be watching closely to see how he fills in the wide-open blank spaces in his plans.
General Motors aims for net-zero emissions by 2040
One early sign of the impact of the new administration came from General Motors on Thursday. The company announced a plan to be carbon neutral, for both its operations and its products, by 2040, and an aspiration for all its new light-duty vehicles to have zero tailpipe emissions by 2035. Dane Parker, GM's chief sustainability officer, said in the Detroit News the company was "excited" about the Biden administration's plans to help support a shift to EVs. "Their enthusiasm for electric vehicles and for an all-electric future has been something that has created with us a greater sense of optimism for where we're going and the support to get there", he said.
GM has also joined a group of more than 300 companies, including PepsiCo, Hewlett Packard and Levi Strauss, which have pledged to cut emissions in line with the most ambitious objective of the Paris climate agreement: limiting the rise in global temperatures to 1.5°C. Mary Barra, chief executive, said GM was "joining governments and companies around the globe working to establish a safer, greener and better world". She added: "We encourage others to follow suit and make a significant impact on our industry and on the economy as a whole".
Over the next five years, GM intends to invest US$ 27 billion investment in electric and autonomous vehicles, 35% more than it planned before the pandemic hit.
Ram Chandrasekaran, Wood Mackenzie's global lead for transportation and mobility, said one challenge for GM's strategy would be its 2017 move to pull out of Europe, which last year was the world's largest market for EVs. To achieve its ambition of zero tailpipe emissions for all new light-duty vehicles by 2035, GM might either need to make a strong entry into the European market, or hope that US policy will change sharply enough to drive much greater growth in demand. Otherwise, it might have to give up a significant portion of its global market share.
BlackRock urges climate action and sets emissions goals
BlackRock, one of the world's largest fund managers, has recently been a target for environmental campaigners angry about its investments in oil and gas and other industries that create greenhouse gas emissions. Its position on climate change has been rapidly evolving, however, and this week in two letters, one to chief executives and one to clients, it set out some radical plans for addressing the issue.
In his letter to chief executives, Larry Fink, BlackRock's CEO, said he had been struck by how even during the pandemic, many companies had moved to take action on climate change. And strikingly, amid all of the disruption of 2020, businesses moved forcefully to confront climate risk. "I believe that the pandemic has presented such an existential crisis – such a stark reminder of our fragility – that it has driven us to confront the global threat of climate change more forcefully", he argued. He added that investors' focus on climate had also continued to grow. "No issue ranks higher than climate change on our clients' lists of priorities. They ask us about it nearly every day", he wrote.
In a separate letter to its clients, BlackRock set out a detailed plan for translating those concerns into action. It has made a series of new commitments, including "publishing a temperature alignment metric for our public equity and bond funds," and "announcing an interim target on the proportion of our assets under management that will be aligned to net zero in 2030". That target for 2030 seems likely to be particularly significant. BlackRock had about $8.7 trillion under management at the end of last year, and sets leads that other investors will follow, giving it great influence in the boardrooms of the world's listed companies. We can expect to see some companies starting to respond quickly to the pressure to show they are on course for net zero by 2030.
In brief
NextEra Energy, the US utility group that is the world's largest producer of wind and solar power, has increased its planned development of renewable energy over the next five years. It now plans to add between 22 to 30 gigawatts of wind, solar and storage capacity between now and 2024. Jim Robo, chief executive, said NextEra remained "well positioned to capitalise on the disruptive forces reshaping our industry, which have expanded and accelerated over the past two years even beyond what we had anticipated". The combination of low-cost renewable energy with low-cost storage, currently from batteries but in the longer term from hydrogen, had "substantially increased the total addressable market for NextEra," he added.
Decarbonising the electricity, transport and industrial sectors presented a "potential investment opportunity of trillions of dollars in the coming decades", Robo said, adding that the shift could be accelerated by the Biden administration but was already under way, driven by economics.
The US Federal Reserve has set up a new committee to work on understanding the risks that climate change could pose to the financial system. The European Central Bank is similarly setting up a new Climate Change Centre.
The first Ford Mustang to be built in China will be all-electric. The company's first global SUV built on an all-new, all-electric platform will be manufactured by Changan Ford for domestic customers. China was the world's second-largest EV market last year.
Saudi Arabia intends in future years to sell more shares in Saudi Aramco, the world's largest listed oil company, to raise cash for its Public Investment Fund, Crown Prince Mohammed bin Salman said.
Marathon Oil is the latest US E&P company to set new goals for reducing the emissions intensity of its production. It is also changing its executive compensation framework to focus on financial and ESG metrics, excluding production-based measures.
Energy academics have been debating the outlook for power generation in Africa over the coming decade. A paper in Nature Energy, by three Oxford academics, suggests that "contrary to rapid transition scenarios, our results show that the share of non-hydro renewables in electricity generation is likely to remain below 10% in 2030, despite total generation more than doubling". Their results imply that there is a high risk of "carbon lock-in" from coal-fired and gas-fired plants. However, Todd Moss, executive director of the Energy for Growth Hub, rejected that conclusion, arguing that the paper "appears to vastly overestimate capacity growth in power from fossil fuels" in Africa.
And finally: a suggestion for how Elon Musk could make himself popular with his new Texan neighbours in the E&P business. Musk has spoken with enthusiasm about his new home in Texas, where his SpaceX company is developing its Starship rocket system, and where Tesla is building a new factory outside Austin. He is even getting involved in the local industry, leasing land near the SpaceX's Boca Chica launch site to produce natural gas to be used for rocket fuel. (Check out this great article on the advantages of methane as rocket fuel compared to other possible propellants.)
One hopeful analyst suggested that the obvious next step would be for Tesla to join the E&P sector of the S&P index, at a stroke raising the energy sector's average price-earnings ratio dramatically.
Other views
Simon Flowers — Could 2021 be the start of a new super-cycle?
Gavin Thompson — China-US relations, tech wars and climate change
Five trends that will cut global emissions in 2021
John Kemp — Non-energy commodity prices rise at fastest rate since 2011
Gillian Tett — Olive is the new green in fighting climate change
Quote of the week
"People have decided to vilify hydrocarbons and some of it is deserved. We have to increase our standards" — Charif Souki, pioneer of LNG exports from the US and now executive chairman of LNG project developer Tellurian, told the Financial Times the industry needed to introduce a "complete ban" on gas leaks from its facilities.
Chart of the week
This chart comes from Raphael Portela, Wood Mackenzie's senior corporate research analyst, showing how oil and gas companies' capital spending plans are lining up for 2021 compared to their expected outturns for 2020. The bars represent average percentage changes for each group of companies. The darker bars show the average planned change for spending in 2021 compared to the latest expected outturn for 2020, while the paler bars show the change in the average expected outturn for 2020 compared to the pre-pandemic plans for that year. Capital spending budgets were slashed across the board in 2020, with average cuts ranging from 24% for conglomerates to 43% for Asian NOCs. But as we enter the recovery, the pace of restoration in capital budgets varies widely. The Asian NOCs on average plan for 42% growth in capital spending this year compared to the expected outturn for 2020. But the Majors and focused US independents are, on average, expected to continue cutting their spending in 2021.