Get Ed Crooks' Energy Pulse in your inbox every Friday
Sign up
For details on how your data is used and stored, see our
Privacy Notice
.
Opinion
The long haul for electric heavy trucks
For passenger and light freight vehicles, electric options are available and becoming more competitive. But long-distance road transport faces an uphill struggle

Ed Crooks
Vice-Chair, Americas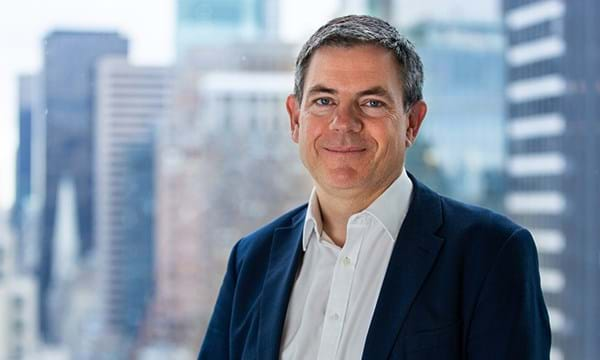 From the time that Ted Daffan's 'Truck Driver's Blues' was the top-selling Country song of 1939, long-distance road transport has had a romantic image in the US, and with good reason: the economy is entirely dependent on it. The same is true around the world: as economies develop, their need for road transport rises. In China, about 34.4 billion tonnes of freight were carried on highways last year, more than three times the 9.9 billion tonnes carried in 1999.
Fuel demand for trucks is expected to continue to grow, although at a slower pace. Last year road freight transport accounted for a little over 15% of world oil consumption, at about 15.5 million barrels per day. In Wood Mackenzie's Macro Oils long-term forecast, that is projected to rise to 19 million b/d by 2040.
The large and growing importance of road freight means that any strategy for reducing the carbon intensity of the energy system must include a solution for trucks. But the trade-offs between battery weight, range and load mean that electrification is a tough challenge for long-haul transport.
So when companies come along saying they can solve that challenge, they naturally create a lot of excitement. Nikola, a company developing electric and hydrogen fuel cell trucks, came to the stock market in June and enjoyed a brief honeymoon period during which its share price more than doubled within a week.
Since then, however, questions have grown over what the company is really able to achieve, and this week founder Trevor Milton stepped down as executive chairman. General Motors and Bosch, which have partnerships with Nikola, have said they are sticking to those deals, but investors' enthusiasm has clearly been shaken. This week the shares dropped to about $19, less than a quarter of their value at their peak in June.
Nikola has many rivals also pursuing the goal of an electric heavy truck. Kenworth and Scania launched battery-electric trucks this month, and Mack announced plans to start making electric garbage trucks in Pennsylvania next year. Tesla is also working on an electric heavy truck, the Semi, and Elon Musk has rejected Bill Gates' scepticism that the technology can be viable.
However, the electric heavy trucks now on the market have ranges that make them unsuitable for long-distance transport. Kenworth is claiming a maximum range of 200 miles, while Scania is offering about 156 miles. Scania has argued that alternative technologies such as electric road systems are most suitable for long distances, whereas battery vehicles are better suited for shorter journeys.
On Tuesday, Tesla held one of its "battery days", along with its annual shareholder meeting, setting out a series of steps intended to raise vehicle range by 54% while cutting cost per kilowatt hour by 56%. But Musk warned that the company would not reach "serious high-volume production" for its new battery technology until 2022, affecting the outlook for the Semi, among other models.
Despite all the activity, Wood Mackenzie analysts do not expect electric heavy trucks to take a large share of the market within the next couple of decades. In our base case forecast, electric trucks displace about 700,000 barrels a day of oil demand in 2040, about 0.6% of world consumption. The majority of that impact comes from light to medium trucks mostly driving short distances where battery range is less of an issue.
For local delivery routes and other uses such as refuse collection, where the trucks go back to a depot every evening and can charge overnight, electric vehicles can be very attractive. But for the romance of the open road across great continents, the key to electrification has not yet been found.
For long-distance routes, hydrogen fuel cells still have potential, even though Nikola's troubles have dealt a blow to hopes that the technology will be commercially viable soon. "Fuel cells will certainly play a role from 2040 onwards," says Ram Chandrasekaran, Wood Mackenzie's global lead for transportation. "And that is a conservative estimate."
California plans to ban sales of gasoline and diesel vehicles
In California, meanwhile, the campaign to increase sales of electric vehicles this week took a big step forward. Gavin Newsom, the state's governor, signed an executive order mandating that all passenger cars, SUVs and short-haul drayage trucks sold in the state should be "zero emissions vehicles" by 2035, and all medium and heavy-duty vehicles should meet that standard by 2045, "where feasible".
The definition of ZEVs covers "vehicles that produce zero exhaust emissions [of any greenhouse gas]… under any possible operational modes or conditions", including battery-electric and fuel cell vehicles. The California Air Resources Board has been ordered to draw up emissions regulations to implement the strategy.
California is the largest vehicle market in the US, by some distance, and there are many other states that tend to follow its lead. If the proposed regulations come into effect, it will have a huge impact on the US vehicle industry. Adoption of EVs in the US has been expected to lag behind Europe, where several countries including the UK, France and Spain have set targets for ending internal combustion engine car sales by 2040. California's move could have a significant impact in accelerating the growth of the US EV market.
However, the policy depends on California being able to set its own emissions standards. That power, granted subject to conditions under the 1970 Clean Air Act, is currently the subject of a legal dispute.
Last year, when the Trump administration set out the final version of its new rules for vehicle emissions and fuel economy, it said it would withdraw the waiver allowing California to set its own standards. That prompted a lawsuit from California, with the backing of 22 other states, seeking to defend that right. This week, Texas and several other states filed a court brief in support of the federal government.
Responding to Governor Newsom's new plan, a White House spokesman told Axios it was "yet another example of how extreme the left has become," and would "destroy jobs and raise costs on the consumer." He added that President Trump "won't stand for it".
This is an issue where the outcome of the US elections on November 3 is likely to be critical. If President Donald Trump wins a second term, he can be expected to keep fighting this case, which could go all the way to the Supreme Court. If the federal government wins the case, it will be able to put a brake on California's EV policy, at least for a while. But if Joe Biden becomes president, he is likely to drop the case, allowing California to press ahead with its plans.
China sets goal of carbon neutrality by 2060
Another issue that will be affected by the outcome of the election is US membership of the Paris climate agreement. President Trump's announcement of withdrawal from the agreement formally takes effect on November 4, the day after the election, and Biden has said he would take the US back in.
China's government has sought to draw a contrast between its participation in international agreements and the "unilateralism" of the US. In a speech to the UN General Assembly this week, President Xi Jinping said China planned to "scale up" its contribution to meeting the Paris goals "by adopting more vigorous policies and measures".
China has already set a goal of having its carbon dioxide emissions peak by 2030, and President Xi told the UN it was aiming to achieve that "before 2030". He also set a new goal of reaching "carbon neutrality" before 2060.
Prakash Sharma, Wood Mackenzie's head of markets and transitions for Asia Pacific, said achieving the carbon neutrality goal by 2060 would be "no easy task", given that China's fuel and feedstock supply is nearly 90% based on hydrocarbons. But China has been transformed economically over the past 40 years, and another transformation was possible over the next 40.
If China is to meet its goal, it will require "massive electrification of the energy supply, green hydrogen adoption, and large-scale deployment of carbon removal systems," he said.
In brief
Walmart, which describes itself as "the largest retailer in the world", has set a goal of having net zero emissions across its global operations by 2040, without relying on carbon offsets.
Entergy, the New Orleans-based utility group, has announced an agreement with Mitsubishi Power to work on decarbonisation projects in Louisiana, Texas, Arkansas and Mississippi. Mitsubishi is one of the leading companies developing hydrogen technologies, including hydrogen-enabled gas turbines and "green hydrogen" packages.
Tesla's plan to produce lithium for EV batteries in Nevada faces "stark challenges", Reuters reports.
Terrible air quality in California because of the wildfires is boosting demand for deluxe filtration systems.
Plans for a "bullet train" high-speed rail line between Houston and Dallas have been approved by the federal government.
The first nuclear power plant in the United Arab Emirates, which started operating last month, has ramped up to 50% of full capacity at its first reactor.
A large digital clock in Manhattan's Union Square has been converted into a "climate clock", counting down "how long it will take, at current rates of emissions, to burn through our 'carbon budget' — the amount of CO2 that can still be released into the atmosphere while limiting global warming to 1.5°C above pre-industrial levels". It also shows the percentage of the world's total energy supply said to be coming from renewables.
And finally: some music. The pop star Justin Bieber is not necessarily the first person you would go to for an assessment of the US oil industry. But in his new video he actually does a pretty good job of reflecting the human cost of the industry downturn.
His character works at a vaguely depicted oil installation, and half-way through the song is paused and the boss tells his workforce: "Sad for me to have to make this announcement, but we have to shut down the plant. I know it's due to the current and ongoing global situation… I'm truly sorry." Powerful stuff. (Hat-tip to Javier Blas of Bloomberg for having spotted this first.)
Other views
Simon Flowers — New LNG projects: all dressed up and no place to go
Prakash Sharma and David Brown — Achieving a 2-degree world remains a Herculean task
Graham Freedman —Can biomethane decarbonise Europe's gas market?
Gavin Thompson — Time for Asia's Sputnik moment on decarbonisation
Mara Kardas-Nelson — When going green collides with the free market
Dan Brouillette — You can't have true energy independence without nuclear energy
David Sheppard — Jet-fueled white van man bodes ill for the oil market
Samuel Jonsson, Anders Ydstedt and Elke Asen — Looking back on 30 years of carbon taxes in Sweden
Antonia Juhasz — The end of oil is near
Quote of the week
"The United States, as the world's largest emitter of greenhouse gases in cumulative terms, not only failed to ratify the Kyoto Protocol, but also pulled out of the Paris Agreement. It has rejected binding quantified emissions reduction targets for itself and refused to take even the minimum steps to protect the planet… We urge the US to stop playing political games, abandon unilateralism, and live up to its due responsibility to the world." — Wang Wenbin, spokesman for China's foreign ministry, criticised the US position on climate change after President Xi Jinping set a goal for China of carbon neutrality by 2060.
Chart of the week
This comes from an important recent analysis by Wood Mackenzie's Linda Htein and Ann-Louise Hittle on the outlook for US tight oil production. They write that the outlook for the industry has "profoundly changed" in the past six months, and you can see it in this chart. Even before Covid-19 hit, we expected a slowdown in growth over the next few years. Now we are forecasting even slower growth, and from a lower base. "It will be like driving with the parking brake on", Htein and Hittle say.