Get Ed Crooks' Energy Pulse in your inbox every week
Sign up
For details on how your data is used and stored, see our
Privacy Notice
.
Opinion
The politics of fracking
Joe Biden is clear that he would not try to ban hydraulic fracturing. But a row over it highlights the challenge facing his energy strategy

Ed Crooks
Vice-Chair, Americas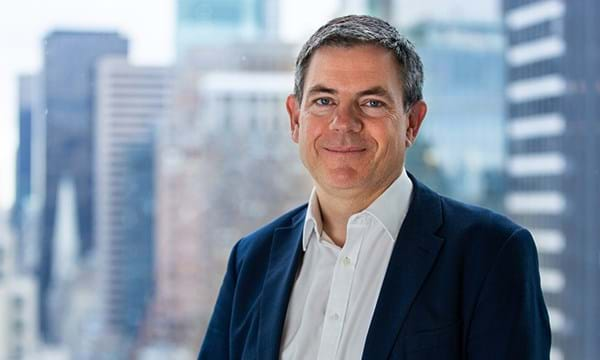 The venerable US comedy show Saturday Night Live has always been hit-and-miss, and its satires of the 2020 election campaign have been no different. It does have its occasional perceptive moments, though, including the discussion of fracking in its spoof of the vice-presidential debate between Mike Pence and Kamala Harris.
"Joe Biden fracks in his free time," says Maya Rudolph, playing Harris, in a reference to Biden's rejection of a ban on hydraulic fracturing. "While I personally wanted to ban fracking, now that I know Pennsylvania loves it, I just want to say this [dropping into exaggerated Philadelphia accent]… Joe Biden ain't banning fracking."
Pennsylvania, the second-largest gas-producing state in the US, is critical to Democrats' hopes of winning the presidency. It went for Barack Obama in 2008 and 2012, but sealed Trump's victory in 2016. The polls now suggest Biden is ahead, but they showed a consistent lead for Hillary Clinton before she lost the state four years ago.
A poll over the summer showed that opinion on hydraulic fracturing in Pennsylvania was evenly divided, but threatening to shut down the shale gas industry would still have been a risk for Biden, potentially tipping a finely balanced state away from him. Earlier in the year, he sent mixed messages about his position, but more recently he has been very clear. "I am not banning fracking no matter how many times Donald Trump lies about me," he said in Pittsburgh in August. Trump repeated his attacks at a rally outside Pittsburgh this week. "Joe Biden has repeatedly pledged to abolish fracking," Trump said. "He's a liar, ok? He's a liar."
The bickering is in the strictest sense fairly empty. A US president does not have the power to ban hydraulic fracturing unilaterally, and senators and representatives from oil- and gas-producing states would make it very difficult to pass legislation for a ban through Congress. But the issue has come to symbolise a real divide between Biden and Trump over the transition to lower-carbon energy. Trump's approach has been to try to help the oil, gas and coal industries with deregulation and occasional interventions, but mostly to leave market forces to work. Biden wants to use the power of the federal government to drive decarbonisation of the energy system, including a goal of an emissions-free power sector by 2035.
Opinion data suggest that both approaches have some appeal to the American public. Surveys conducted by Yale and George Mason Universities suggest 63% of Americans are worried about global warming, and 52% say it should be a high priority for the next president and Congress, compared to 22% who say it should be a low priority. A poll last year by YouGov Blue, which works for progressive and Democratic clients, found that nearly 46% of respondents said they would back a ban on fracking, compared to about 33% who would oppose it.
On the other hand, if you ask people a different set of questions about the effects of hydraulic fracturing, you can get some very different answers. The American Petroleum Institute, the industry group, recently published a set of polls from Pennsylvania and 11 other battleground states, asking questions about the role of oil and gas. Across those states, 74% of respondents agreed it was extremely or very important to produce enough energy for the US not to be reliant on other countries for oil, and 71% said it was extremely or very important to help keep energy and gasoline affordable.
All of us want contradictory things sometimes. It should be no surprise that many Americans want to ban hydraulic fracturing, but most of them want the production, jobs and energy prices that it has made possible. In his climate and energy plan, Biden is trying to resolve that contradiction. His refusal to support a fracking ban signals that he is not going to launch a head-on attack on oil and gas production, but he is proposing a range of measures, including an end to new leasing on federal lands and waters and stringent regulation of methane leakage, that will over time restrict the industry's growth and cut its emissions.
He is framing his climate strategy as a way to deliver the near-term gains that voters care about, particularly jobs, as well as the long-term benefits from tackling global warming. As the Biden campaign put it in a Q&A this week: "When Trump thinks 'climate' he thinks 'hoax'. Biden thinks 'jobs'." If elected on November 3, Biden's challenge will be to show that he can deliver a strategy that keeps the public's conflicting demands in balance.
GE

aims for net zero emissions
General Electric has become the latest big company to aim for net zero emissions from its operations by 2030. Larry Culp, chief executive, said in a LinkedIn post that GE planned to get most of the way to net zero by cutting the emissions from its facilities and energy use, through a combination of "operational investments, smart power sourcing, and elimination of waste". He added that investments to cut emissions were "good for the bottom line and for the world".
GE recently announced that it was exiting from the new build coal power market. Its aircraft engines and gas turbines are still associated with significant carbon emissions, of course, but Culp argued that its products and technological innovations were "making a meaningful impact on the world's ability to decarbonise". He cited GE's 13 megawatt offshore wind turbines, its high-efficiency jet engines, its small modular nuclear reactor, and the first purpose-built hydrogen-burning power plant in the US as examples.
In brief
Opec has scaled back its expectation for the rebound in oil demand growth next year. It now expects consumption of about 96.8 million barrels per day, up about 6.5 million b/d from 2020 levels. Crown Prince Mohammad bin Salman, the heir to the throne of Saudi Arabia, and President Vladimir Putin of Russia spoke on the phone this week, and agreed that it was important for "all oil-producing countries to continue cooperating and abiding by OPEC+ agreement" to limit crude production.
The International Energy Agency published its annual World Energy Outlook, with the usual comprehensive view of possible futures for energy over the next 20 years. One of the headlines from the report was that the fall in global energy-related greenhouse gas emissions this year is expected to be the steepest on record. However, Fatih Birol, the IEA's executive director, warned that emissions had been only temporarily suppressed. "Only faster structural changes to the way we produce and consume energy can break the emissions trend for good," he said.
Saudi Arabia's Master Gas System, its network of gas-gathering facilities and pipelines, has made a huge contribution to cutting flaring in the kingdom, according to a recent study from the King Abdullah Petroleum Studies and Research Center. The MGS was first put in place in the late 1970s and early 80s, and meant that flaring of associated gas from oil production was cut from a peak of over 4 billion cubic feet per day before 1975 to very low levels today. The country's marketable gas production, meanwhile, has risen from very small amounts before 1975 to over 11 billion cubic feet per day last year. Among the G-20 countries, Saudi Arabia has one of the lowest volumes of gas flared per barrel of oil produced, well below the levels in the US and Russia.
Nio, the Chinese electric car company described as a would-be "Tesla killer", has seen its shares rise more than ten-fold since March, helped by a cash injection from a group of government-backed investors and generally rising optimism about the outlook for EVs.
Cruise, the manufacturer of autonomous cars backed by General Motors and Honda, has been given permission to test driverless vehicles on public roads in San Francisco.
Roughly one-third of Americans have been working from home during the Covid-19 pandemic, and the result has been a big shift in patterns of electricity demand. US residential consumption was up 10% in the second quarter, while commercial usage was down 12% and industrial usage down 14%, according to Steve Cicala, an economist at Tufts University.
A significant sub-plot in the US elections: BP is lobbying in favor of proposals aimed at cutting greenhouse gas emissions in Pennsylvania, Washington, and several other states, Axios reported. Bernard Looney, BP's chief executive, told the news service: "We are doing it because even though our strategy is not predicated on policy change, our strategy is set up to benefit from such a policy change." The strategy marks a change of course from two years ago, when BP backed the campaign against a carbon tax in Washington state.
MHI Vestas is developing a skyscraper-sized turbine for offshore wind, to compete with the giant machines offered by Siemens Gamesa and GE.
The Nobel prize-winning chemist Mario Molina died this week aged 77. His work was vital in laying the scientific foundations for the Montreal Protocol on Substances that Deplete the Ozone Layer, often described as the most successful global environmental agreement.
Wildlife conservation issues are an ever-present fact of life for natural resources projects, of course, but the environmental website Undark had a particularly good one this week: the 25 rare short-tailed chinchillas that have to be moved so an $US$860 million gold mine development can go ahead. The Salares Norte project in Chile, run by Gold Fields of South Africa, is targeting 3.5 million ounces of extractable gold, but the chinchillas who live at the site are a protected species under Chilean law. The job of trapping the 25 rodents and moving them 2.5 miles from the mine site is expected to take about nine months, and has already cost $400,000.
And finally: the role of tea in energy consumption. Britain is the world's #3 tea-drinking nation, after Ireland and Turkey, and as a result the population boils a lot of water at home. A story in the Times suggested that on average Britons boil twice as much water as they need, amounting to about 70 million litres of unnecessarily heated water every day.
Translating that into energy is, of course, a very easy calculation. Raising one litre of cold tap water from 7° C to 100° C requires 93,000 calories or about 390,000 joules. Multiplied by 70 million litres, that is about 23.7 terajoules, which allowing for the typical 80% efficiency of electric kettles comes to 8.3 gigawatt hours of electricity wasted each day. At average UK retail electricity prices, that comes to a total cost, across the country, of about GBP£1.1 million per day. Maybe not the greatest waste of money in the UK, but not trivial, either. And speaking from personal experience, it is a source of energy demand that soars when working from home.
Other views
Julian Kettle — Metals and mining: an industry at a crossroads
Guy Bailey — What the materials transition can learn from the energy transition
Edgardo Gelsomino and Alex Griffiths — Green metals: the journey to decarbonisation
Gavin Thompson — Australia's upstream M&A market is heating up
Jonathan Elkind and others —Nowhere to hide: Implications for policy, industry and finance of satellite-based methane detection
Andrew Leach and Blake Shaffer — Alberta's shift away from coal power is a climate action success story
David Sandalow — China must take action now on net zero pledge
Varun Sivaram — Watch: India's historic opportunity to industrialise using clean energy
Quote of the week
"Rather than basically looking at a company like us and saying: 'Well, I don't get it, it's all way too complex, I don't need to understand that either, because I will just judge it on its ability to pay dividends'; maybe that is not the right way to look at a company that is in transition, in a sector that is in transition. Maybe a better way to look at it is under the hood, and see what's really going on, what is really the capability, what is the potential of this company. And in the meantime, can I also rely on the payout that they give me? And I think that story is slowly beginning to settle in." — At Wood Mackenzie's online Energy Summit 2020, Ben van Beurden, chief executive of Royal Dutch Shell, urged investors to take a deeper look at the company's strategy to reposition itself for the energy transition.
Chart of the week
This comes from the fascinating recent study, Closing the Gap: Technology for a Net Zero North Sea, which was written by Wood Mackenzie for the Oil & Gas Technology Centre. It shows how the plunging levelised cost of electricity from offshore wind, the blue-green line, will soon bring it below average UK power prices. Over the next 15 years, investment in offshore wind in the UK Continental Shelf is expected to be as great as investment in oil and gas.