Get Ed Crooks' Energy Pulse in your inbox every Friday
Sign up
For details on how your data is used and stored, see our
Privacy Notice
.
Opinion
Trump and Biden seek the middle ground on energy
The two contenders for the US presidency have fundamentally different views on energy, but have been seeking to win over swing voters

Ed Crooks
Vice-Chair, Americas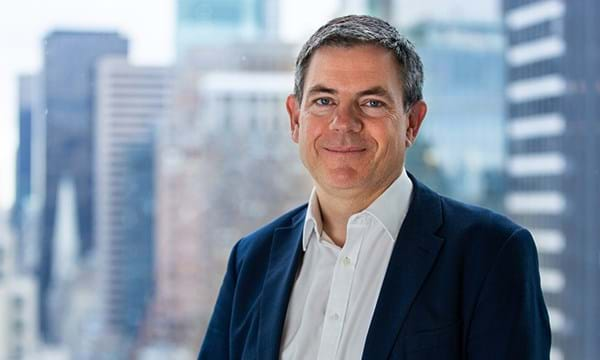 "An election is coming. Universal peace is declared, and the foxes have a sincere interest in prolonging the lives of the poultry." Not much has changed in democratic politics since the eponymous hero of George Eliot's Felix Holt, The Radical gave that cynical assessment of electioneering in the 19th century.
The US elections on November 3 are now less than two months away, and both contenders for the presidency have been manoeuvering to appeal to swing voters in key states, with energy policy as one of the battlegrounds.
Fundamentally, there are profound differences between the two candidates. President Donald Trump opposes using US energy policy to attempt to curb global warming. He withdrew the US from the 2015 Paris climate agreement, arguing that it would impose "draconian financial and economic burdens" on the US, and has described his objective as "energy dominance" through increased production and exports of hydrocarbons.
In his first term his administration focused on reducing regulatory restrictions on business. Andrew Wheeler, head of the Environmental Protection Agency, indicated this month that if given a second term he would continue to pursue that deregulatory agenda.
Former Vice-President Joe Biden, by contrast, has described climate change as "an existential threat", and has pledged to take the US back into the Paris agreement. His stated goal is to "unleash a clean energy revolution in America", putting the country on course for a carbon-free power sector by 2035, and net zero emissions economy-wide by 2050.
If elected, he would move to reverse some of the deregulation enacted under President Trump, he says, imposing "aggressive" new curbs on methane leakage and flaring, and would award no new leases for oil and gas development in federal lands and waters.
Yet while those fundamental differences remain, both men have sought in recent days to moderate their messaging on energy in an attempt to win over wavering swing voters. Biden went to Pennsylvania, a critical swing state, on August 31, and reiterated that he did not want to ban hydraulic fracturing. "I am not banning fracking," he said in Pittsburgh. "Let me say that again. I am not banning fracking. No matter how many times Donald Trump lies about me."
Opposing a fracking ban has been Biden's long-standing position, but he has not always been clear about it. In a debate during the Democratic primary, Biden's rival Bernie Sanders said: "I'm talking about stopping fracking as soon as we possibly can… no ifs, buts and maybes about it." Biden replied: "So am I… No more — no new fracking."
His campaign quickly said that this was a reference to his policy of ending new leasing on public lands and waters, not to an outright ban on fracking nationwide. But the comment has been used by Republicans as evidence for the claim that a Biden presidency would mean "no fracking". Texas, the largest oil and gas-producing state, and Pennsylvania, the second-largest gas-producing state, are both important potential swing states in the election, and Biden has gone to some lengths to insist that fracking could continue if he is elected.
Trump restricts offshore drilling
President Trump, meanwhile, has been targeting another critical swing state: Florida. His policy until now has been all about maximizing oil and gas production as far as possible, by lifting regulatory restrictions and opening up new areas for development. As part of that strategy, the administration was in June working on a plan to start lease sales in the eastern Gulf of Mexico, to be announced after the election.
That plan was hugely unpopular in Florida, however, and it is a must-win state for President Trump. This week, he issued an executive order extending the moratorium on leasing in the eastern Gulf, and off the Atlantic coasts of Florida, Georgia and South Carolina, to 2032. At an event to announce the move, he said the decision showed that "Trump is the great environmentalist".
The American Petroleum Institute described the decision as "the wrong approach at the wrong time", warning that it "puts at risk hundreds of thousands of new jobs, US energy security advancements and billions of dollars in critical revenue for states." The keyword there is "new" jobs: all the order really does is maintain the status quo. Most of the eastern Gulf has been off-limits since the 1980s, although there have been regular lease sales for small parcels in the area. On the southern Atlantic coast of the US there has not been a lease sale since 1983.
Trump backs farmers in dispute with refiners
In another move to shore up support among a key constituency, President Trump is moving to back the agriculture industry in its argument with refiners over ethanol, Reuters reported. The US Renewable Fuel Standard compels refiners and importers to blend ethanol and other biofuels into the products they sell.
The EPA has the discretion to issue refiners with waivers allowing them to avoid that mandate if compliance would cause them "disproportionate economic hardship", and under President Trump there has been a surge in awards of these waivers. As of last month, 58 requests had been submitted for retrospective waivers covering the years 2011-18.
The surge in waiver awards during the Trump administration has been fiercely criticised by the ethanol industry, farmers, and politicians in corn-producing states, and the report that the EPA would now reject "dozens" of requests was welcomed by corn and ethanol producers. Their industry groups said in a joint statement: "It is our hope that EPA swiftly acts upon the President's directive and closes the door once and for all on the refiners' brazen attempt to rewrite history [in their requests for waivers]."
Confirmation of the Reuters story could help Joni Ernst, a Republican senator facing a tough battle for reelection in the corn-producing state of Iowa.
The west coast is burning
Huge wildfires raging over large areas of California and Oregon have increased Americans' fears about the effects of climate change. Shocking images of the devastation and the eerie conditions in the San Francisco Bay area caused by the fires have been seen as a dramatic illustration of the risks created by rising temperatures and changing patterns of rainfall.
There are many factors that have led to this disaster, including a century of misguided fire suppression policies. But there is a broad consensus among scientists that climate change is adding to the risks, making devastating fires more likely. A study published last month concluded that higher temperatures and reduced rainfall in California in the summer and autumn had meant that the number of days of "fire weather" associated with wildfires had doubled since the early 1980s.
The growing threat from wildfires has added to the strain on California's struggling electricity system. This week the San Francisco-based utility PG&E shut off power for about 172,000 people to reduce the risk of equipment starting fires in high winds.
The shutoff came soon after a previous round of rolling blackouts, the first in the state for almost 20 years, which began last month. As California's temperatures hit new record highs, driving up demand for electricity for air-conditioning units, a couple of gas-fired power plants went down, and there was a slump in wind generation as the wind dropped.
CAISO, the state grid operator, highlighted that it faced its greatest challenge in the evening, when solar generation ended but demand remained high, and there was inadequate dispatchable backup generation available. The Sacramento Bee reported the blackouts could lead to ageing gas-fired plants, scheduled for closure, being given a new lease of life.
In brief
BP has agreed a strategic partnership with Equinor to develop offshore wind projects in the US. BP is paying Equinor US$1.1 billion for stakes in its existing offshore projects in the US, and the two companies will "pursue other offshore opportunities together in the fast-growing US market". The deal was described by chief executive Bernard Looney as "an important early step in the delivery of our new strategy and our pivot to truly becoming an integrated energy company".
BP and Royal Dutch Shell have joined a group of large investors in urging the Texas Railroad Commission to regulate for an end to routine flaring in the state by 2025.
Climate change "poses a major risk to the stability of the US financial system and to its ability to sustain the American economy", according to a report published by the US Commodity Futures Trading Commission.
Uber has said it wants every car on its ride-hailing network to be electric by 2040.
And finally: those of us in the overlap of the sets of energy nerds and sci-fi nerds — and there must surely be quite a few of us — will have been excited by the trailer for the new movie of Frank Herbert's epic novel Dune. The book is a far-future allegory about the Middle East and the critical importance of oil in the world economy, and is well worth a read if you don't know it.
It was very much ahead of its time when it was published in 1965, uncannily anticipating the concerns about the rise of OPEC and the energy crisis that dominated debate in the 1970s and beyond.
Other views
Simon Flowers — Competing for capital in a down cycle
Matt Preston and Natalie Biggs — Trump vs Biden: What does the election mean for US coal markets?
Elta Kolo — How electric utilities can leverage DERMS
Alex Trembath and Zeke Hausfather — California's blackouts show the transition to renewable energy isn't so simple
Ted Nordhaus — In defence of muddling
Oliver Milman — How SUVs conquered the world, at the expense of the climate
Quote of the week
"I'm not a near-term bull. Clearly, you know, what happens tomorrow or next week is beyond my forecasting abilities. But I think there is still a difficult economic time ahead." — Maarten Wetselaar, Royal Dutch Shell's integrated gas and new energies director, explained to the online Gastech conference why his company was cautious about energy prices, expected the effects of the Covid-19 pandemic to continue, and was planning for resilience.
Chart of the week
This comes from a recent opinion column by Wood Mackenzie's Gavin Montgomery and Milan Thakore. The share of electric vehicles in total passenger vehicle sales is expected to grow strongly, even in Wood Mackenzie's base case forecast, shown on the left.
In what we call our Accelerated Energy Transition scenario, in which the world's governments exert maximum effort to reduce greenhouse gas emissions, the adoption of EVs could be much faster. In that scenario, the demand for the metals and other raw materials needed for batteries "looks particularly challenging", they write.
They add: "Clearly, if the world is to pursue an accelerated energy transition, much more capital will be required in a very short space of time for the development of the battery raw materials supply chain – from mines through to refineries and cell production facilities."
How to get Energy Pulse
Energy Pulse is Ed Crooks' weekly column, published by Wood Mackenzie every Friday. Here's how to get Energy Pulse:
Follow us on social media @WoodMackenzie on Twitter or Wood Mackenzie on LinkedIn
Fill in the form at the top of this page and we'll send you an email when the latest issue goes live
Bookmark this page to have access to the full archive of Energy Pulse