Get Ed Crooks' Energy Pulse in your inbox every week
Sign up
For details on how your data is used and stored, see our
Privacy Notice
.
Opinion
US E&Ps polish up their ESG credentials
Two big acquisitions in US tight oil announced this week have highlighted how E&P companies are seeking to enhance their appeal to investors

Ed Crooks
Vice-Chair, Americas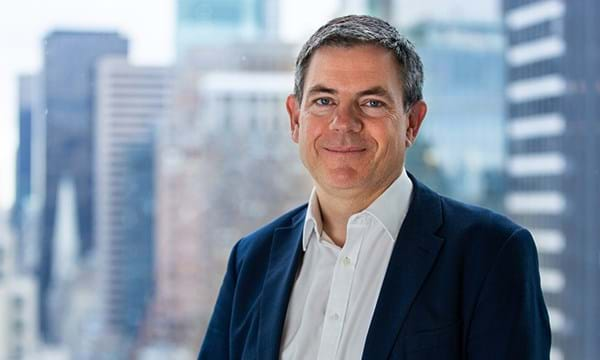 In Dante's Divine Comedy, he describes Purgatory as a place "where human spirits purge themselves from stain, becoming worthy to ascend to Heaven." US exploration and production companies will know the feeling. The sector has been out of favour with investors for more than half a decade. From its peak in the summer of 2014, the SPDR S&P oil and gas exploration and production ETF has lost 87% of its value.
There is an array of reasons why investors have become disenchanted with the E&P sector, some of them outside the industry's control. One factor that companies can influence, though, is their perceived performance in terms of environmental, social and governance (ESG) issues, and over the past couple of years many of them have attempted to improve their performance in those areas. Two significant M&A deals were announced in the US E&P industry this week and, to varying degrees, ESG questions were important for both.
US E&P companies have often scored badly on a range of ESG issues, from greenhouse gas emissions to executive pay. At a time when interest in ESG investing is soaring, with global inflows into sustainable funds up 72% to US$71.1 billion in the second quarter of 2020, according to Morningstar, that means a risk of real penalties in terms of a higher cost of capital.
The industry has been working to improve its image. A few years ago, E&P companies' investor presentations would typically never have mentioned ESG. Now it is almost always covered in a slide or two. ESG was highlighted in the investor decks for both US oil deals this week: ConocoPhillips' acquisition of Concho Resources, and Pioneer Natural Resources' agreement to buy Parsley Energy.
For ConocoPhillips, the focus was on the environment. While announcing its US$9.7 billion acquisition of Concho on Monday, ConocoPhillips also set an ambition of reaching net-zero greenhouse gas emissions by 2050, becoming the first big US oil and gas company to do so.
The objective covers only ConocoPhillips' Scope 1 and 2 emissions, created by its own operations and its purchased energy. The goals set by the European majors are generally much more ambitious. BP, for example, is aiming for net zero emissions from the oil and gas it produces, as well as from its operations and energy use. But ConocoPhillips' decision to break ranks with the rest of the US industry has given its rivals something to think about. As Amy Bowe, Wood Mackenzie's head of carbon analysis, put it, it is "a small step towards net zero, a giant leap for North American E&Ps".
ConocoPhillips' climate strategy also includes some more immediate objectives, including cutting routine flaring to zero by 2025, applying continuous methane monitoring to two-thirds of USL48 production by 2021, advocating for a carbon price for the US and linking executive and employee pay to ESG performance. In these shorter-term goals, it joins some of the other leading US E&Ps. In its latest sustainability report, EOG Resources set new targets for cutting its methane emissions and total greenhouse gas emissions relative to its oil and gas production.
Occidental Petroleum has made a commitment to end routine flaring by 2030 and – along with the other members of the Oil and Gas Climate Initiative, including ExxonMobil and Chevron – it aims to reduce the emissions intensity of its production by 2025.
Some of this activity can seem like additional expense incurred with no clear payoff. Investors gave a lukewarm initial reaction to ConocoPhillips' deal and climate aspirations: by the end of the week its shares were down about 8% from last Friday's close, underperforming the E&P sector.
However, this week there was a stark demonstration of why US companies should be taking the emissions issue seriously. The French government has stepped in to delay and possibly cancel a potential US$7 billion 20-year contract for Engie to buy LNG from NextDecade, on the grounds that the methane emissions associated with gas from west Texas are too high, Politico reported. The French government owns 23.6% of Engie.
Lorette Philippot of Les Amis de la Terre, a French environmental group, told Politico: "It could still be signed in the coming weeks… But what is sure is the political, reputational risk around the validation of the contracts is one of the elements there."
Being proactive about emissions reductions is one way for US companies to reduce that type of political and regulatory risk. As carbon prices and regulations, and possibly carbon tariffs, proliferate around the world, being able to supply fuels with lower associated emissions than your competitors could become a competitive advantage.
Pioneer promises "significant strides" in sustainability after Parsley deal
When Pioneer Natural Resources announced its agreement to buy Parsley Energy for US$7.6 billion including debt, some of the initial commentary focused on governance questions about the deal. Scott Sheffield, Pioneer's chief executive, is the father of Bryan Sheffield, Parsley's executive chairman.
Richard Dealy, Pioneer's CFO, addressed the issue on a call with analysts, saying that the Sheffields had been "basically walled off from the transaction". The deal had been negotiated by the two companies' lead independent directors, and approved unanimously by their boards, he added.
The more lasting questions are likely to be over Pioneer's future environmental performance. Under chief executive Matt Gallagher, Parsley has made a name for itself as one of the most active US E&Ps in cutting emissions and thinking about its broader environmental impact. The company slashed its methane emissions intensity by 60% between 2016 and 2019, and cut flaring by 90% this year at assets acquired from Jagged Peak.
Parsley's leaders have supported stronger state flaring regulations in Texas and have challenged the rest of the industry to improve their environmental stewardship; for example, by cutting GHG emissions from pipelines through better preventative maintenance.
Scott Sheffield of Pioneer has also spoken out against excessive flaring, describing it as "a black eye for the Permian Basin", and has urged investors to sell their shares in companies with high flaring rates. Pioneer's most recent sustainability report shows that it has cut methane and greenhouse gas emissions in general sharply over the past few years, and Sheffield suggested on the analysts' call this week that Pioneer would continue to demonstrate progress on environmental metrics.
Apart from Gallagher joining the Pioneer board, however, it is not clear whether any of the leaders at Parsley will be given senior roles at the merged company. Bryan Sheffield will be leaving. Robert Clarke, Wood Mackenzie's vice-president of upstream research, said he would be watching to see "if the combined company will accelerate the ESG progress each E&P was making on its own."
Joe

Biden

predicts a "very long" energy transition
Energy and climate change came up again in the final presidential debate, which led to Joe Biden having to expand on his position afterwards. Asked about concerns that refineries and chemical plants create health risks for people living nearby, Biden said he wanted "a transition from the oil industry".
At the airport on his way home, he said he expected that transition to be lengthy. "Eventually we're going to have to go to all [carbon-free energy], but we're not going to ban fossil fuels," he said. "We'll get rid of the subsidies of fossil fuels, but we're not getting rid of fossil fuels for a very long time."
Trump challenged Biden on his position, saying: "If you want to kill the economy, get rid of your oil industry." He also repeated his attacks on renewable energy. About wind power he said: "It's extremely expensive. Kills all the birds. It's very intermittent. It's got a lot of problems." On solar power, he added: "I love solar, but solar doesn't quite have it yet. It's not powerful yet to really run our big, beautiful factories that we need to compete with the world."
Meanwhile, Biden's campaign has been suggesting that he could give a boost to the US mining industry. His team has told mining companies that a Biden administration would support increased domestic production of the metals needed for EVs, solar panels, and other low-carbon technologies, Reuters reported.
For details on what the US elections on November might mean for energy, take a look at this roundup of recent Wood Mackenzie research on areas that could be affected, from offshore drilling to EVs.
In brief
The project to build the first small modular reactor in the US has been hit by setbacks in the past few months, including a delay in its planned startup date from 2026 to mid-2029. However, the plan to build a NuScale SMR in Utah has been given a boost by the US government: the Department of Energy awarded the project US$1.36 billion in funding to support its development over the next 10 years. The grant is subject to the money being made available by Congress.
A case over climate change to be heard by Norway's supreme court on 4 November could lead to the country's government being barred from offering any more leases for oil and gas development.
Arch Resources, one of the largest US coal producers, is pressing ahead with what it calls a "systematic winding down" of its operations mining the thermal coal used for power generation. Production is being cut from 75 million tons last year to 55 million tons this year and could drop further to 23 million tons two or three years from now. Arch is evaluating options for its remaining thermal coal assets, including a possible sale.
The proposed Asian Renewable Energy Hub in Western Australia has changed its business model and increased the planned size of the project. It is now aiming to build 26 gigawatts of wind and solar power, instead of the 15 GW being looked at earlier in the year. It has also abandoned the plan for a power cable to Indonesia and is now looking at producing carbon-free "green" ammonia for export. The new estimated cost of the project is US$36 billion.
Tesla reported its "best quarter in history", chief executive Elon Musk said, with record production, deliveries, revenue, net income and free cash flow, despite the continuing difficult conditions in the world economy.
Many other companies are trying to position themselves to challenge Tesla, and this week General Motors' GMC showed off its contender: an electric Hummer that it is describing as a "supertruck". The first year of planned production has already been sold out.
And, finally, that rare thing: a genuinely funny advert. Cathie Wood, founder and CEO of the firm ARK Invest, has become famous as a Tesla bull, a call that has so far been triumphantly vindicated, and her firm this week released a commercial deriding her more conservative rivals. Copying the obligatory disclaimers in American pharmaceutical adverts, it warns: "Investors holding stocks associated with traditional transportation, banking, bricks-and-mortar retail, and linear TV may experience headache, nausea and increased blood pressure, due to the accelerating threat of disruptive innovation."
Investors in those more traditional industries might reasonably respond that asset valuations in some of the newer businesses look wildly over-inflated, and a few good years are not enough to validate an investment strategy for the long term. Still, it is an ad for an investment product that raises an unforced chuckle. And not many firms have managed that.
Other views
Quote of the week
"We are aware of the President's statement regarding a hypothetical call with our CEO… and just so we're all clear, it never happened." — ExxonMobil's Twitter account responded to comments by President Donald Trump at a rally in Arizona about how he could, entirely hypothetically, have raised money for his campaign. Trump said that if he wanted, he could call ExxonMobil's chief executive to ask for a US$25 million donation, and link the payment to a decision from the administration on exploration permits. "I would raise a billion dollars in one day, if I wanted to," Trump had said. "I don't want to do that."
Chart of the week
This comes from Wood Mackenzie's new Solar PV Module Technology Market Report 2020 by Xiaojing Sun, our senior research analyst for solar systems and technologies. In the steep decline in the cost of solar power over the past decade, one of the main driving forces has been the declining cost of the hardware. Over the next five years, however, improvements in technology are likely to be the key to cutting the levelised cost of electricity from solar. This chart shows how more powerful modules using larger silicon wafers are expected to come to take a growing share of the market. The bigger the M or G number, the larger the wafer size, enabling more powerful modules which will be a critical factor in reducing solar PV system costs and the levelised cost of electricity.