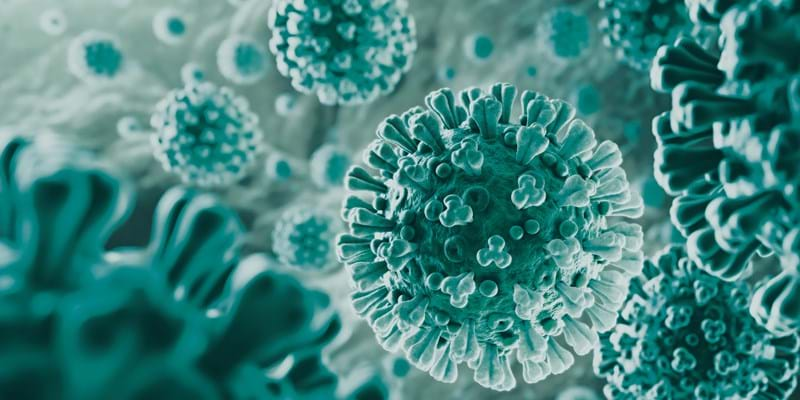 How is coronavirus hitting global energy and commodity markets?
Bookmark this page to follow the impact of the coronavirus on the energy industry. Check in regularly for our latest views and our assessments of breaking news stories and of the longer-term trends behind the headlines.
Sign up today to get the best of our expert insight in your inbox.
Sign up for The Inside Track
For details on how your data is used and stored, see our
Privacy Notice
.
3 April 2020
Oil-producing countries will hold an online meeting on Monday to discuss how to manage the market. The US will find it hard to make a contribution.
3 April 2020
Our team of power market experts tackles the industry's burning questions in this 35-minute webinar. Get the answers to the three most frequently asked questions in this article; listen to the webinar for more questions and answers.
2 April 2020
Frozen economic activity and volatile feedstock pricing will both have an immediate and dramatic impact.
2 April 2020
From lockdown to economic meltdown, Principal Economist Peter Martin explains why we're downgrading our economic outlook for 2020.
1 April 2020
"The price war and Covid-19 have really thrown the oil and gas sector into turmoil, and now we have companies really in survival mode," said Valentina Kretzschmar, director of corporate research at Wood Mackenzie.
Read more from Valentina in The Guardian.
31 March 2020
A somber tone takes hold across the American solar industry, and New York's grid operator sequesters workers at control centers. Follow the latest developments here from Greentechmedia, a Wood Mackenzie business.
31 March 2020
As the COVID-19 outbreak continues to evolve, Wood Mackenzie's parent company Verisk is monitoring the situation closely, consulting Verisk's team of business and technical experts, and keeping a close watch on information from public health organizations. To help you navigate the challenges and impact of the outbreak, Verisk is providing these helpful resources.
27 March 2020
Demand for oil, gas and power is recovering in China, but falling sharply in the rest of the world. Government intervention to prevent an economic disaster is critical.
25 March 2020
The outlook is evolving quickly. Here's this week's view from our analysts.
25 March 2020
This week's price fall is the start of trend, not a blip.
24 March 2020
And what the global wind industry should expect in the coming weeks.
24 March 2020
As coronavirus wreaks havoc across the world, China's rising pollution is a sign of a return to more normal conditions.
20 March 2020
The US government is starting to buy crude and facing calls for it to manage the oil market, as demand continues to weaken.
18 March 2020
Find out how Italy's lockdown is affecting power demand, and what that tells us about what's to come in other markets.
17 March 2020
Energy companies across Asia Pacific responding to unprecedented challenges on multiple fronts.
13 March 2020
As a result of the U.S. ban, jet fuel demand may drop by between 200,000-250,000 barrels per day, split between the U.S. and European markets over the 30-day ban, said Mark Williams, principal analyst, refining, at Wood Mackenzie.
12 March 2020
The travel ban announced by US President Donald Trump today is likely to have an immediate impact on jet fuel demand and prices across Europe and the US.
12 March 2020
The coronavirus hasn't just upended oil markets. The virus is also casting a shadow over renewable energy markets as solar and wind developers face an uncertain global supply chain.
12 March 2020
Principal Economist Peter Martin's 2000-word report "Global spread of Covid-19 derailing the world economy" examines the impact of coronavirus on the world economy. Get the highlights of Peter's research here or purchase the full report in store for a more in-depth discussion.
10 March 2020
On Monday 9th March 2020, the oil price saw its biggest fall in 30 years. Here's our analysts' rapid response to the oil price crash. Look out for more detailed analysis in the days and weeks to come.
10 March 2020
U.S. solar developers didn't account for COVID-19 in their meticulous plans for extending their ITC eligibility.
9 March 2020
Wood Mackenzie's principal analyst for electric vehicles and mobility, Ram Chandrasekaran, told CNBC that shares in Tesla skyrocketed for weeks as a reaction to Tesla making strides in China, and narrowing its losses, financially.
6 March 2020
Speaking after today's OPEC+ meeting broke up, Ann-Louise Hittle, vice president, macro oils, at Wood Mackenzie, said: "Today's outcome is a psychological blow for the market, as the steep plunge in oil prices shows.
6 March 2020
Oil demand is in its steepest decline since the great financial crisis, but OPEC and its allies have been unable to agree a deal to cut production.
6 March 2020
The coronavirus outbreak is a real wildcard for bulks demand. This article provides a summary of our latest forecasts for steel, iron ore, metallurgical coal and thermal coal.
5 March 2020
Speaking after OPEC announced its recommendation of a 1.5 million barrel per day (b/d) output cut, Ann-Louise Hittle, vice president, Macro Oils, said: "OPEC's recommendation sends a strong message. It is a good decision, but its success hinges on compliance.
3 March 2020
Since its initial detection in December 2019, the novel coronavirus has continued its remorseless path across the globe. While public health officials continue to monitor the virus, risk managers and businesses are already identifying its disruptive impact on public health and global supply chains.
Analysts across Verisk similarly have been engaged in tracking and modelling the potential spread and impact of the virus, as well as devising coronavirus insurance coverage options to help cope with the possible fallout.
Here's a look at what we've learned about SARS-CoV-2 and the resulting disease now called COVID-19 from our parent company, Verisk.
20 February 2020
The U.S. residential solar inverter market leader and the second-place contender both marked strong growth in 2019.
13 February 2020
China's leading battery producers, led by BYD and CATL, face high risk of additional production delays.
Browse more news and analysis
Have you assessed the impact of coronavirus on your supply chain?
Understand how coronavirus will affect your business. Wood Mackenzie's trusted market intelligence across sectors, proprietary tools and expert analysis helps you plan and strategise for a coronavirus reality. Contact us to talk to an expert in your industry.
Contact us