Discuss your challenges with our solutions experts
Get in touch
For details on how your data is used and stored, see our Privacy Notice.
Editorial
Grid-Scale Energy Storage in North America 2013: Applications, Technologies and Suppliers
We are now entering the early growth stages of what will surely become a giant global industry - energy storage - which will both support and compete with conventional generation, transmission and distribution resources. The evolution of the industry will lead to new business models and the creation of new companies that make, apply and operate storage assets to help the grid work more reliably and cost-effectively, while decreasing unwanted environmental impacts.
While in North America right now most grid-scale applications lack the right mix of regulatory support, costs, revenues and other attributes to be economically viable opportunities, some applications can and will generate an attractive return on investment today and that represent a sizable and accessible market. These applications include frequency regulation, T&D deferral and/or substitution, renewable integration, and building energy management (BEM).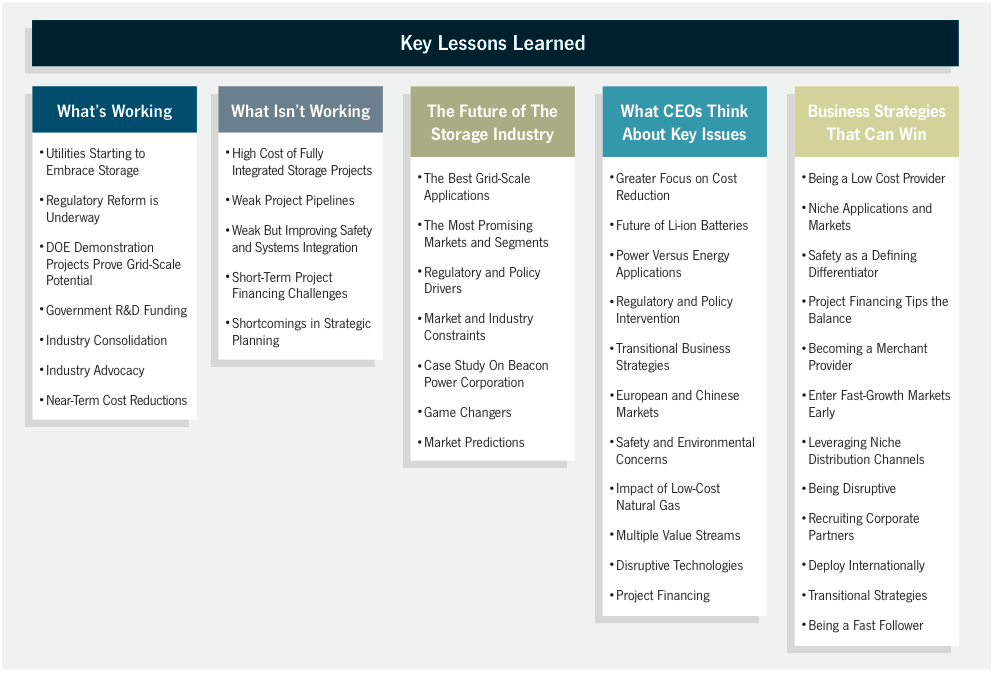 Source: Wood Mackenzie Power & Renewables
At just over 300 pages, this comprehensive new report pinpoints the most promising energy storage applications, geographic markets and market segments, and discusses the best business models and competitive strategies. The report also profiles over 150 companies that are active in the North American storage industry, including 25 that are particularly well positioned to succeed.
Companies Covered in the Report Include:
1Energy Systems | ABB | AES Energy Storage | Apex Compressed Air Energy Storage | Aquion | BASF | Calmac | Convergent Energy + Power | Demand Energy | Dresser-Rand | EnerVault | Eos | IBM | NRG Energy | PolyPlus Battery Co. | Primus Power | QuantumScape | Saft America | S&C Electric | Seeo | Sion Power Corporation | Stem | Sun Edison | Solar City | Xtreme Power