Discuss your challenges with our solutions experts
Get in touch
For details on how your data is used and stored, see our Privacy Notice.
Editorial
Megawatt-Scale PV O&M and Asset Management 2015-2020: Services, Markets and Competitors
The total market for megawatt-scale O&M and asset management is expected to surpass 133 GW worldwide by the end of 2015. It will more than triple by 2020 to exceed 488 GW worldwide, driven predominantly by China, the U.S., India and Japan. In this context, investors and vendors alike have been turning their attention to ongoing management of PV installations, both financially (asset management) and technically (operations & maintenance).
Global Megawatt-Scale PV O&M and Asset Management Competitive Landscape Overview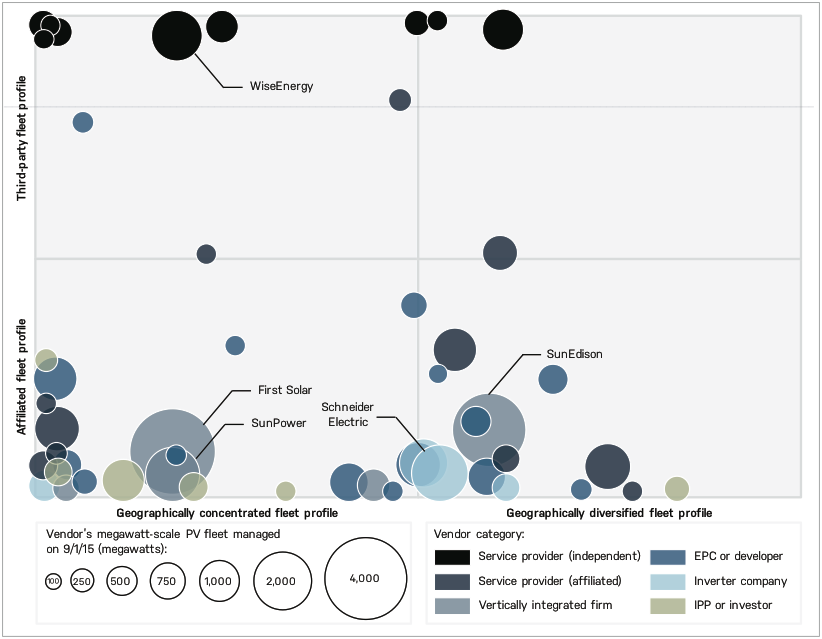 This new report provides global and country-specific competitive landscape analysis, market sizing and forecasts, current and emerging trends and strategies, as well as service scope and price levels for a variety of plant sizes. In addition to 189-pages of market analysis, this report profiles 57 vendors in the O&M and AM space including services offered, in/out-sourcing policies and fleet size by key country.
Markets Covered Include:
Brazil | Canada | Chile | China | France | Germany | India | Italy | Japan | Mexico | South Africa | Spain | Thailand | United Kingdom | United States (including state-level market size breakdown for top 5 states)