Products & services
Energy Storage Data Hub
Strategic insight into the burgeoning and complex global energy storage landscape
Discuss your challenges with our Power & Renewables experts
Speak to an expert
For details on how your data is used and stored, see our Privacy Notice.
We put storage deployment, supply chain, wholesale pricing and regulatory data at your fingertips. Use the Energy Storage Data Hub to identify new markets and opportunities, track the competition and navigate the ever-changing policy landscape.
What's included?
The Energy Storage Data Hub is an on-demand tool for your entire organization.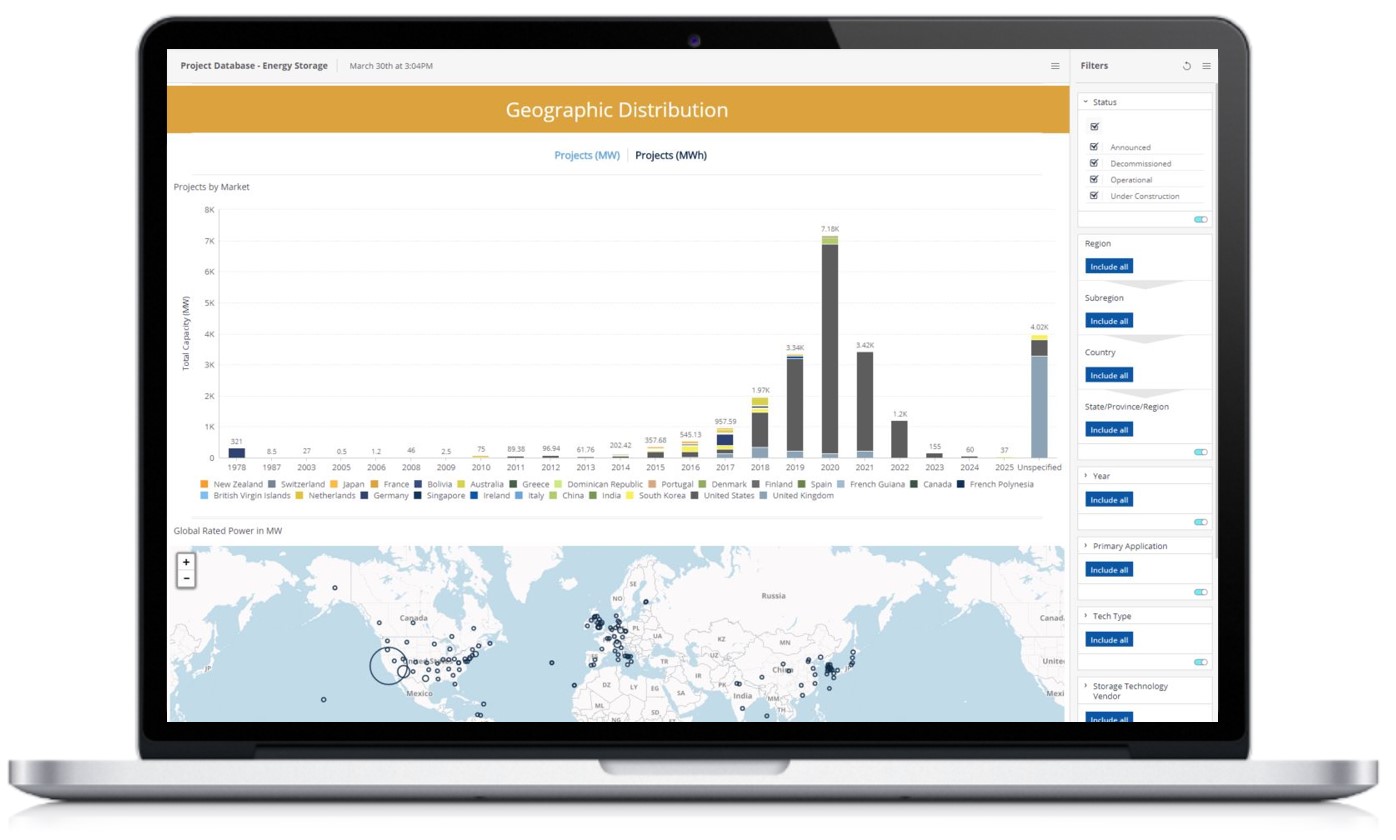 5-Year Forecasts

Global market outlooks on residential, non-residential, and front-of-the-meter energy storage markets

Gigawatt-Scale

Segmentation by market, technology, application, operational status, developer, owner, EPC provider, and identify projects paired with wind or solar generation.

Facility-Level Data

Deployment size, technology, companies involved, and more for projects across all stages of development for 40+ suppliers and 70+ factories.

150+ Policies

Federal, state, regulator and utility storage policies tracked, and their impact analysed
Project Tracker
Real time updates on storage deployments and the project pipeline, and the details behind them.
Battery Manufacturing
Facility-level database on 40+ supplier and 70+ factories that allow customers to sort by battery chemistry and production capacity.
Market Forecasts
Quarterly updates to five-year global outlook on residential, non-residential, and front-of-meter energy storage markets.
Regulation Navigator
Detailed tracking of policies and regulation at the federal, state and ISO level.
Wholesale Market Price Tracker
Monthly updates in the energy, capacity and ancillary services markets.