Opinion
Sluggish solar installations seen in China throughout 2019
China to average 32.2 GW of new solar capacity annually to 2024

Rishab Shrestha
Senior Research Analyst, Europe Power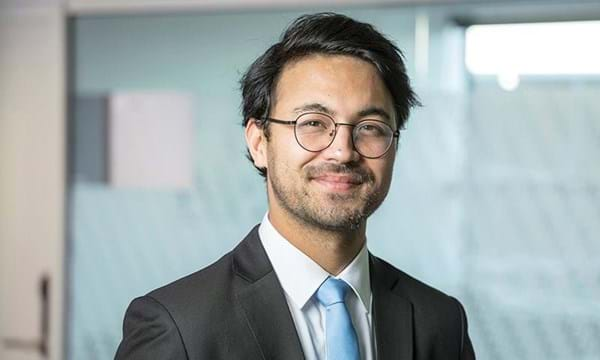 Rishab Shrestha
Senior Research Analyst, Europe Power
Rishab is a senior analyst at Wood Mackenzie, focusing on European power and renewables markets.
Latest articles by Rishab
View Rishab Shrestha's full profile
In 2019, China transitioned from a feed-in tariff system to auctions for solar projects on a national level. The market responded with a sharp decrease in solar installation after the significant policy change.
According to China's National Energy Administration (NEA), 15.99 gigawatts (GW) was installed in the first three quarters this year. Q3 saw just 4.6 GW of solar installation capacity, way below the quarterly peak of 18.6 GW in Q3 2017.
Developers remain cautious about proceeding with their plans as equity returns are already low due to subsidies being reduced since May 2018. This year, the average utility-scale solar photovoltaic levelised cost of electricity (LCOE) has hit US$61.2/MWh, higher than the average utility-scale bid price of US$56/MWh. With the deficit in the government's renewables fund reaching billions of renminbi, subsidy payments are likely to be further delayed. As a result, capacity growth has slowed.
Among the 28 GW of subsided auctioned projects and large-scale grid parity solar projects this year, 93% are targeting Q4 for commission. However, some of these projects risk being delayed. WoodMac expects 23% of the pipeline projects to miss the deadline and face further subsidy cuts or the risk of eventually being cancelled.
We have downgraded annual installation in 2019 to 30.5 GW in our latest research, with 14.4 GW expected for the last three months of the year. A substantial pipeline in southern, central and eastern China is expected to support the new addition. If a large number of projects are delayed into 2020, there is a risk that annual installation could drop to around 20 GW.
China remains an attractive market as the government's 14th five-year plan covering 2021 to 2025 highlights the role of subsidy-free development backed by 20-year power purchase agreements with the utilities. WoodMac expects the market to add an average 32.2 GW of annual solar installation to 2024.
However, the level of RPS targets along with operational details of the green certificate mechanism will very much determine the procurement volume. As the market seeks to limit solar curtailment to 5%, growth in secondary and tertiary provinces is likely to see more traction.
Note: the full-page insight is part of our Global Solar Markets Service, which gives in-depth analysis of key solar markets as annual country research reports.