Discuss your challenges with our solutions experts
Get in touch
For details on how your data is used and stored, see our Privacy Notice.
Opinion
South Korea's 9th Basic Plan for electricity – a step closer to carbon neutrality?
Coal and nuclear make way for gas and renewables but lower utilisation challenges gas power plant economics
Kyeongho (Ken) Lee
Head of Asia Pacific Power Research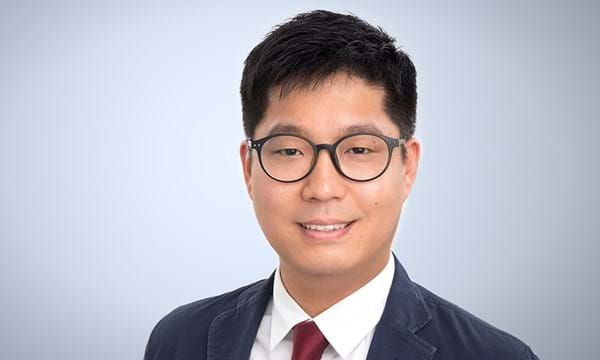 South Korea unveiled its highly anticipated 9th Basic Plan for Long-term Electricity Supply and Demand 2020-2034 (9th Basic Plan or 9th Plan) on December 28, 2020. The plan is released every two to four years by the Ministry of Trade, Industry and Energy and serves as the roadmap for South Korea's power industry. The latest plan has garnered much attention as it is the first to follow South Korea's pledge to go carbon neutral by 2050.
Does the 9th Plan bring South Korea closer to a carbon neutral future? What are the implications for conventional fuels in South Korea's energy transition?
Renewables targets rise but fall short of Wood Mackenzie's expectations
South Korea is now set on moving to a cleaner future with renewables capacity making up 35% of the total by 2030, from 15% today. Although this is an improvement on the 22% target set in 2017 the 8th Basic Plan, it falls short of our outlook of 38% capacity share by 2030.
Solar and wind will drive renewables capacity additions according to the latest plan. Solar capacity is expected to more than double from 14 GW today to 34 GW by 2030 and wind will grow rapidly from 2 GW to 18 GW. There are already some 16.1 GW of solar and wind capacity in the immediate pipeline, equivalent to the current combined solar and wind capacity operating in South Korea.
Offshore wind will play a major role in the new plan, accounting for nearly 40% of South Korea's wind project pipeline. In addition, the country announced earlier this month that it plans to build the world's largest offshore wind farm by 2030. The 8.2-GW project is nearly seven times larger than the current largest operating offshore wind project, the UK's Hornsea 1 (1.2 GW). South Korea is aiming to quickly become a global leader in offshore wind, although there are significant challenges to overcome – such as high costs and building the local supply chain.
Gas power's role to change drastically from mid-merit to peaking
South Korea imports all its gas requirements through LNG and has relied heavily on gas-fired capacity for mid merit operations, historically running at around 60% in the last decade. The 9th Plan continues to support new gas builds with gas capacity set to grow from 41 GW today to 55 GW by 2030. Some 12.7 GW of new gas-fired projects will come from coal-to-gas conversion projects. Gas will serve as the main balancing fuel to support variable renewable energy.
Battery storage plays a modest role in the plan with targets for batteries to make up less than one percent of total capacity through to 2034. A series of fires and accidents in local battery projects in previous years likely influenced the government's decision to de-emphasise battery storage development.
However, it won't be plain sailing for the LNG industry as the gas generation share will drop from 26% today to 19% by 2030 in the latest plan, causing implied utilisation rates to almost halve by 2030. Consequently, LNG demand in Korea's power sector could fall by 2030 despite the additional gas-fired capacity.
Coal and nuclear to peak by 2024 before declining
South Korea is not quite ready to say goodbye to coal and nuclear just yet as it enters the last buildout phase for both technologies. Coal and nuclear have combined to provide nearly two-thirds of South Korea's power supply in the last decade. The new plan confirms South Korea's expansion of coal power in the short term, bringing the total coal capacity to 40.6 GW by 2024, from 36 GW today. In the long term, coal capacity will decline to 29 GW by 2034 as all coal-fired power plants that reach a 30-year life will be retired. Similarly, nuclear capacity is set to drop over the long term from 23 GW today to 19 GW in 2034 in the plan but not before peaking at 25.9 GW in 2024.
While the 9th Plan clearly favours gas and renewables at the expense of low-cost coal and nuclear, South Korea must balance its commitment to a green future and power prices for consumers. An oversupply of gas capacity could jeopardise the economic viability of new gas power plants as low utilisation hurts project economics. This is especially true in the semi-merchant electricity market environment that Korea operates without traditional fixed power purchase agreements. Low gas capacity factors and higher penetration of expensive offshore wind, coupled with the phase out of cheap coal and nuclear, could lead to higher power costs for consumers.
The full report is available to subscribers of Wood Mackenzie's Asia Pacific Power & Renewables Service.