Editorial
System Flexibility – Europe's key to energy transition?
Part 1 – system flexibility resource outlook to 2040

Rory McCarthy
Senior Research Manager, European Power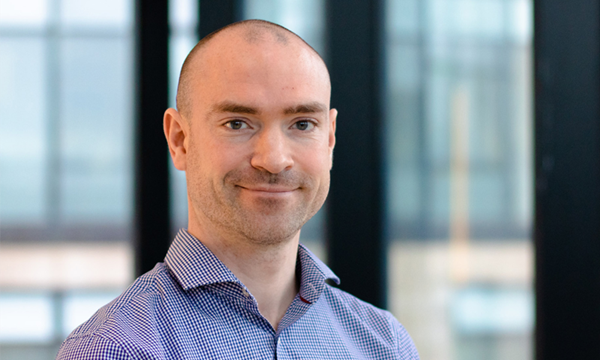 Rory McCarthy
Senior Research Manager, European Power
Rory supports our research and consulting functions as a subject matter expert in energy storage and system flexibility.
Latest articles by Rory
View Rory McCarthy's full profile
Part one of the two-part Europe power system flexibility 2040 report assesses the flexibility needs of the big-5 power markets in Europe: Germany, Great Britain, Spain, Italy and France. It uses Wood Mackenzie's new Europe Power Dispatch tool to analyse the power system flexibility resource needed in response to the growing penetration of variable renewable energy (VRE).
In part one, Rory McCarthy, principal analyst, energy storage, delves into Wood Mackenzie's long-term European power outlook. Alongside Wood Mackenzie's power team, he assesses the policy and regulatory developments affecting Europe's flexibility markets. And, using outturns from Wood Mackenzie's hourly power dispatch model, reveals system and price volatility trends out to 2040.
What is the key finding?
Significant investment in flexibility is needed to transition to wind and solar power. With the decarbonisation of the electricity sector, European countries need investment to continue to deliver on their national energy and climate plans.
What is power system flexibility?
We define system flexibility as the ability of a centralised or distributed system resource to provide a net positive or negative response to a system or market signal to ensure the local or whole power system remains in balance to deliver reliable and stable power. The focus of this study was on interconnectors, gas peakers and energy storage, with demand response also recognised as a key resource.
It is widely recognised that decarbonising a power system with sufficient levels of flexibility will help:
•Minimise cost by removing the need for costly network and conventional plant build out whilst maximising the efficient use of these assets;
•Enable further renewables penetration while minimising levels of curtailment;
•Keep the system stable in the face of increased volatility while maintaining power quality and reliability standards.
What does this look like in reality?
118 GW new build flexible plant will be required to balance 298 GW new VRE by 2040.
The process of Europe's decarbonisation will be spearheaded by 298 GW build out of Variable Renewable Energy (VRE; wind and solar PV generation) between 2020 and 2040.
However, this brings about a power supply-demand balancing challenge. As VRE becomes the most dominant source of power supply in 2023 and continues to balloon, the dispatchable plant mix needs to be able to ramp up and down at larger GW / hour volumes on a more frequent basis.
Interconnectors, gas peakers, energy storage and demand response will compete for revenues in this market space
The market will need to build out new flexible plants specifically designed to rapidly ramp up and down, with the ability to run economically at reduced capacity factors and shorter durations. This build out of flexible plant is expected to be dominated by gas peaker plants and energy storage, and at lower voltage levels than previous asset buildouts.
By 2025, 25 GW of additional capacity will be made up of 2 GW pumped hydro and the rest will be gas peakers and energy storage, growing to 118 GW of total additional capacity by 2040.

Rory McCarthy, principal analyst, energy storage
An additional element vying for revenue will be interconnectors. But one of the drawbacks of this element is that an interconnector is also another power market's flexible resource. Cross-border links might become constrained at times of need. This may particularly be the case when regional weather patterns increasingly dictate power availability.
Flexible plant will overtake conventional baseload & mid-merit plant capacity by 2040
Flexible plant will likely take over conventional baseload and mid-merit capacity (nuclear, hydro coal and CCGT) by 2040.
Conventional plants with high marginal costs will struggle, with reduced utilisation rates as competition from low marginal cost VRE mounts. This situation is compounded by increasing fuel and carbon costs for gas plants. High capex costs and wavering policy support limit the potential of new nuclear.
While the role for flexible resource in the transition to wind and solar power is clear, challenges remain.
As the role of VRE grows in Europe, policy and regulation markers are beginning to recognise the importance of flexibility. However, outside a strong regime to enable European Commission interconnector targets, policy and regulation are limited.
Outside of the wholesale markets, investment for new build flexibility is far from certain. Capacity markets that could bolster the investment case are opening up across Europe. However, primarily due to the glut of incumbent conventional capacity, clearing pricings have done little to spur on new build in most markets. The limited size of ancillary service markets become rapidly saturated as they open up to new energy sources such as energy storage as seen in the UK and in Germany.
Although it is becoming apparent for the need of flexible source, it's still far from clear how it will be delivered economically.

Rory McCarthy, principal analyst, energy storage
The changing role for gas CCGTs
Depending on externalities such as the weather, gas will continue to act as the bulk supplier.
Yet, as the European shift to renewables and away from coal and nuclear continues, the role of gas CCGT as a baseload plant will become less required. Instead, it will provide a smaller amount of residual and peaking power. At times, wind and solar will fulfil near to or 100% or more of power.
As overall gas utilisation rates decrease, the investment case for large gas CCGT is challenging. Though there remains a space, albeit decreasing in size in the market for larger, efficient and flexible CCGTs, ultimately, most large CCGTs will get squeezed out of the market.
Download the report brochure by filling in the form on the right column. See more details about the research by clicking the link below.
Insight
The report provides an in-depth analysis of resource flexibility to 2040 of Europe's big-5 power markets as they continue the process of decarbonisation
Europe power system flexibility: The essential ingredient for decarbonisation (Part 1)
Buy this report