Discuss your challenges with our solutions experts
Get in touch
For details on how your data is used and stored, see our Privacy Notice.
Editorial
U.S. Solar Outlook Under Section 201: Supply and Demand Impacts of Tariffs at $0.10/W Increments
With the outcome of the Section 201 case pending, we published an updated analysis on the current state of U.S. solar and what might happen if various levels of tariffs are enacted. Customers can access the full report, data and methodology in their research portal.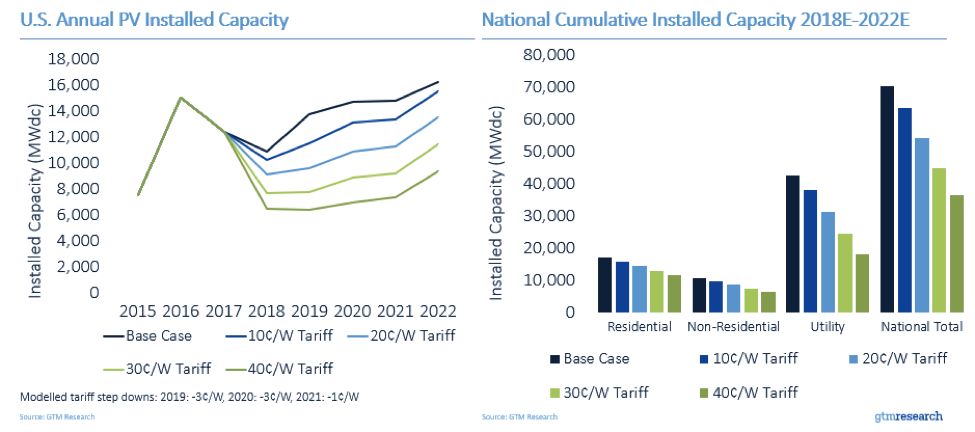 Every segment, in every state, will be impacted in a unique manner. This report is a must-read ahead of the decision.