Editorial
Webinar - The Transformation of North America Power & Renewables Markets
Register to watch the on-demand webinar
U.S. utilities and developers are at the forefront of the energy transition.
Along with renewables, the energy transition is also happening quickly between coal and natural gas in parts of the United States. Natural gas capacity growth continues largely to replace coal and nuclear power plants and to backstop renewables. In many markets the low cost of supply of gas has maximized coal to gas switching, while in PJM, a full out gas combined cycle building boom is underway, perhaps the only market in North America where gas investment has outpaced solar, wind, and storage.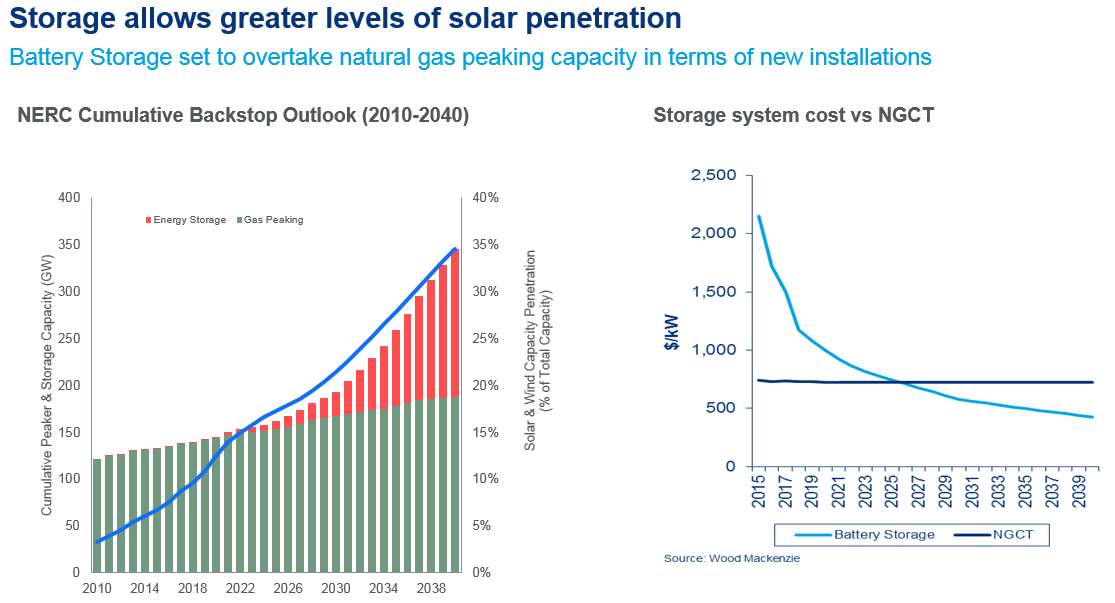 Still, the overall shift away from traditional baseload supply is putting increasing strain on the existing generation fleet and challenging resource adequacy. In California, the excess supply of solar generation during the middle of the day can do little to alleviate reliability concerns and high prices in the evening hours as natural gas supply shortages stress the system. In ERCOT, record peak demand levels in March corresponded with low levels of wind generation which pushed uncharacteristically high prices for a month which should typically see some of highest levels of wind output over the course of a year for the ISO. In MISO and PJM, solar and wind performed relatively poor in providing firm capacity during this year's polar vortex event. Still, inadequate price signals during these periods may provide a final incentive for additional coal plants to leave the grid, further straining fuel diversity going forward.
In this webinar, Wood Mackenzie power analysts discuss these trends through the lens of our recent data and research on complex regional and sub-regional electricity markets and present our latest long-term power outlook.
Complete the form to watch the webinar on-demand.