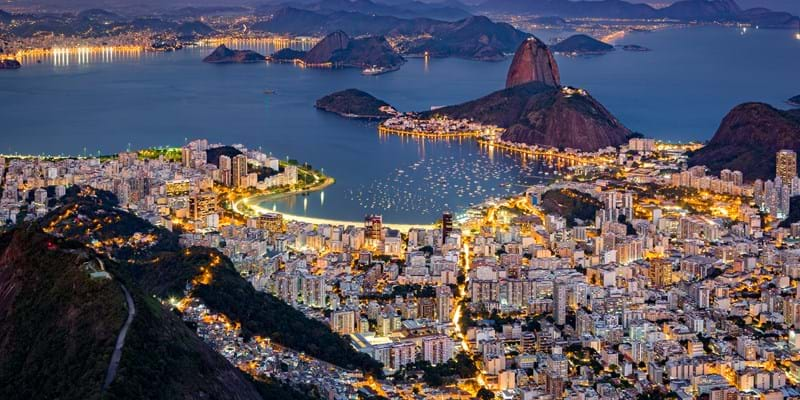 Brazil research
Prepare for Brazil's upcoming licensing rounds with in-depth, integrated analysis based on proven market intelligence. Understand the regional and global market forces at play around some of the world's most exciting deepwater exploration areas.
Discuss your challenges with our solutions experts
Get in touch
For details on how your data is used and stored, see our Privacy Notice.
Explore Brazil's opportunities
Brazil's upcoming licensing rounds include some of the world's most exciting deep-sea areas for oil exploration. The likely competition for these areas requires additional studies and scenario modelling to better understand what is the potential value on offer and how to calibrate your company's bid to make a healthy bet. Wood Mackenzie has developed tools, models and services that helps you get up to speed and decide what areas to bid and the size of the opportunity.
Our comprehensive solutions can help you:
rapidly evaluate exploration portfolios within a given basin by providing the potential risk, volumes and block value
explore a comprehensive database of licences, fields, wells, platforms, pipelines and cultural layers, all within an accessible mapping interface
find in-depth, forward-looking data and analysis at both the country and asset level
Find the information you need
We provide robust analysis on assets, companies, and markets, giving our customers the insight they need to make better strategic decisions.
Meet the team
Our Latin America team is at the center of the action so you won't miss a thing. We are constantly meeting with local government entities, some of the largest NOCs and E&P companies to help them navigate their toughest challenges.