Editorial
Japan is the world's largest LNG importer
But who will take over and when?

Lucy Cullen
Research Director, APAC Gas & LNG Research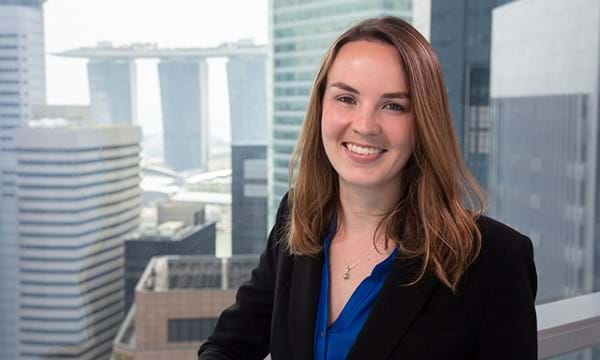 Lucy Cullen
Research Director, APAC Gas & LNG Research
Lucy is primarily focused on supply, demand, contract and price analysis for the Northeast Asian markets
Latest articles by Lucy
View Lucy Cullen's full profile
In our newly released Japan LNG long-term outlook, we forecast Japan will remain the world's largest LNG importer until 2022 when China is expected to overtake. We will see a decline in Japanese imports driven by competition from coal, nuclear and renewables in the power sector and slow macroeconomic growth.
Despite losing this leadership position, Japanese buyers will continue to take a lead in contracting innovation with developments such as hybrid deals, coal indexation, joint procurement and carbon neutral cargoes. As several long-term contracts wind down from the early 2020s and with gas and power market liberalisation underway, this innovation will provide buyers more leverage and opportunities in future contracting discussions.
Meanwhile, ensuring security of supply through diversity of supply sources will remain a primary concern. Japanese buyers should continue to lead the market in sourcing LNG from new supply regions.
While LNG demand is declining, we expect imports will remain above 70 mmtpa through much of the 2020s and Japan will remain the second largest LNG consumer in the world until at least 2040, with demand still exceeding 60 mmtpa. As such Japan still provides ample opportunities for LNG sellers, particularly as existing contracts expire.
Play the video to find how the dynamics shift among the top 10 LNG importers between 2001 and 2040.
Japan is the world's largest LNG importer, but who will take over and when?
For more on our LNG long-term forecast for Japan, including details of the LNG supply-demand balance, regas infrastructure, contract developments, market structure and policy.
Key highlights this update include:
Japan's LNG demand outlook through 2040
LNG to power demand is under pressure from coal, renewables and nuclear
Japanese contract developments and how buyers will ensure long-term supply security
Meet our APAC Gas & LNG team
Tap into our expertise to understand one of the world's hottest gas markets.