Editorial
Power sector drives LNG demand in Asia's mature economies

Lucy Cullen
Research Director, APAC Gas & LNG Research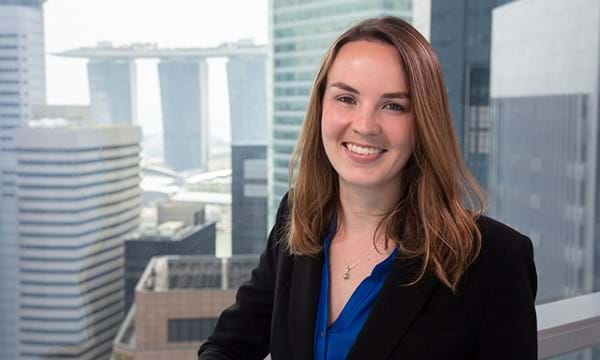 Lucy Cullen
Research Director, APAC Gas & LNG Research
Lucy is primarily focused on supply, demand, contract and price analysis for the Northeast Asian markets
Latest articles by Lucy
View Lucy Cullen's full profile
Japan and South Korea are relatively mature economies. Both countries have ageing populations, and energy demand growth is slower than elsewhere in Asia.
To understand the drivers of gas demand, we need to consider broader power market dynamics.
In Japan, it's all about nuclear restarts
Nuclear restarts in Japan will be the main driver for gas use in the power sector. Nearly three years after a nationwide nuclear shutdown in the wake of Fukushima, nine reactors are currently online, with more restarts to come.
Japan's energy policy targets 20% nuclear in the power mix by 2030. While it's not clear whether this target will be met, the focus on nuclear will put pressure on gas demand.
Meanwhile, South Korea is moving away from nuclear
In contrast, South Korea is aiming to reduce its reliance on nuclear, which will create an opportunity for gas to offset the expected loss of power capacity.
Meanwhile, higher taxes are being imposed on thermal coal, and the government has introduced lower taxes for gas. Could this incentivise further coal-to-gas switching?
Lucy Cullen, APAC gas and LNG Senior Research Analyst, explains how power market dynamics will influence gas demand in both Japan and South Korea.
LNG faces competition, but demand will remain strong
LNG will face pressure from coal, nuclear and renewables in Japan and South Korea. But we still expect these countries to be amongst the largest LNG importers globally, with ample opportunity for buyers and sellers alike.
We will be watching these markets to see:
Will government policy limiting coal and nuclear in South Korea be overturned by future governments? Will Japan follow South Korea's lead?
Could power demand growth stagnate?
How will liberalisation across these markets impact gas and power?
For more of our long-term forecasts for power demand in Asia, purchase our report 'Global gas market long-term outlook - Asia gas and LNG - H2 2018'.
Commodity
Commodity market report
Global gas market long-term outlook - Asia gas and LNG - H2 2018
Get the report