Insight
The Behind-the-Meter Energy Storage Landscape 2016-2021
From
$950.00
You can pay by card or invoice
Report summary
The U.S. behind-the-meter energy storage market today is small, with combined residential and non-residential deployments in 2015 accounting for only 15% of installed capacity in megawatt terms. By 2021, however, the behind-the-meter segment will account for half of the annual U.S. market. This report examines the current state of the U.S. energy storage market, analyzing present market trends and business models before investigating how the market will change in the next five years. It establishes a framework to better lay out today's behind-the-meter storage landscape and what niches are served by individual players.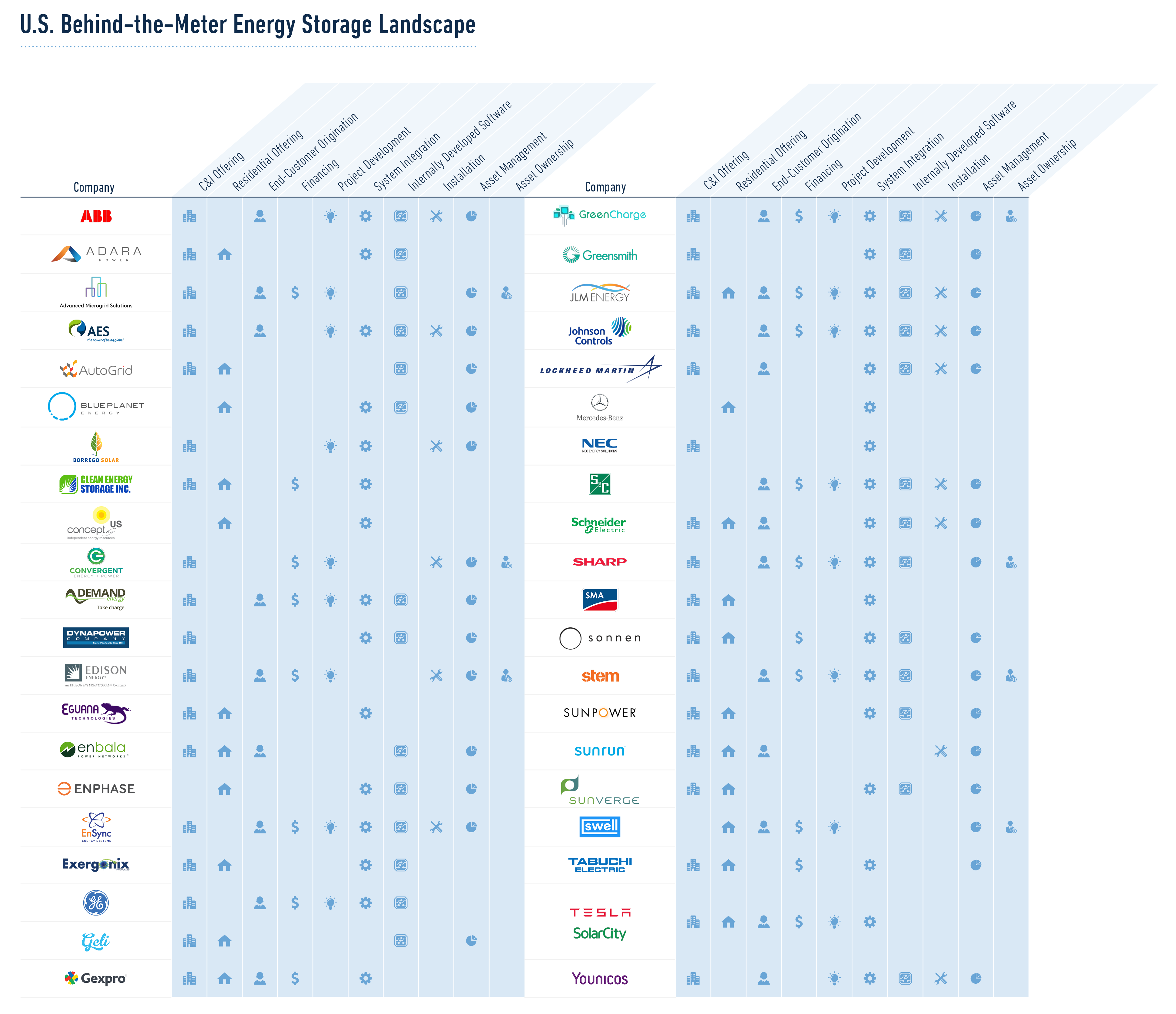 What's included
This report contains
GTM Research - Behind-the-Meter Storage.pdf

PDF 2.78 MB
Table of contents
The Behind-the-Meter Energy Storage Landscape 2016-2021
Tables and charts
This report includes 1 images and tables including:
Images
Behind-the-Meter Energy Storage Landscape Framework
Questions about this report?
Europe:

+44 131 243 4400

Americas:

+1 713 470 1600

Asia Pacific:

+65 6518 0800