If Pemex is able to execute a successful turnaround, the upside is material.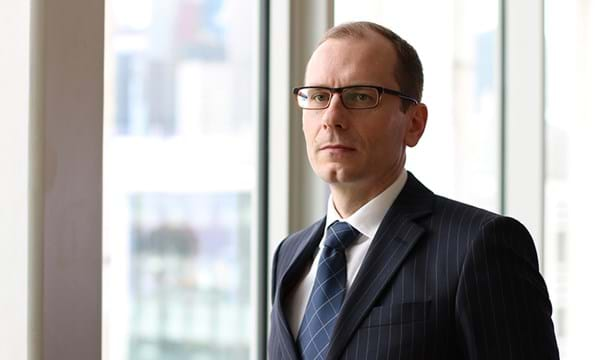 What's inside this report?
State-owned Mexican NOC Pemex is one of the largest oil producers in the world. But the company has one of the weakest growth outlooks in the sector.
Over the last five years, the government and Pemex have taken steps in the right direction to improve the company's performance. But real transformation requires broader action.
We take a closer look at Pemex's prospects and consider whether a successful turnaround is possible for the struggling oil company.

What key questions does this report answer?

Get answers to all your questions about Pemex, including:
Pemex can no longer afford to fund state coffers. How could it improve its finances?
Mature assets underpin its upstream business. Can partnerships with IOCs help accelerate upstream development?
Significant resource remains in Mexican waters. What role should exploration play?
The Dos Bocas refinery project is moving forward. Will this move backfire?
14 May 2019
Pemex corporate outlook report
Report summary
Pemex's outlook faces greater uncertainty following the election of President Obrador in December 2018. Energy Reform progress has slowed down and dented investor confidence. A government push to build a massive new refinery in Dos Bocas could lead to capital misallocation. Tough operational and financial challenges remain. Mexico's NOC is one of the largest oil producers in the world, but years of political complacency have left the company with one of the weakest growth outlooks in the sector. The fiscal regime under which the company operates does not work in a low oil price environment, forcing Pemex to increasingly turn to debt markets. Comprehensive reform, however politically unpalatable, is required to turn things around. If Pemex's financial outlook improves, they can then step up investment in upstream and capture significant upside from Mexico's large remaining resource potential.
Table of contents
Overview
Net debt outlook, liquidity and hedging
Upstream

1. Fiscal change is essential to restoring financial health
Energy Reform brings improvement – momentum must be maintained
Divestments will improve finances and operational efficiency
2. Sustaining the base business
Fully exploiting the Bay of Campeche and applying EOR
3. Strategic partnerships ease budget strains and accelerate development
Deepwater
Shallow water
Onshore
4. Exploration activity is essential to replenishing reserves
Deepwater could drive growth
Shallow water still holds prospects
Onshore prospects diminishing

Downstream

Overview
Industrial Transformation – streamlining secondary businesses
National Refining Strategy takes centre stage
Refining ambitions could lead to capital misallocation
Marketing – competition on the rise
Midstream and other businesses

Wood Mackenzie base case valuation metrics
Wood Mackenzie base case investment and cost metrics
Wood Mackenzie base case production metrics
Wood Mackenzie base case reserves and resources metrics
Tables and charts
This report includes 52 images and tables including:
Key financial performance metrics
Net debt evolution
Cash flow breakeven (Brent price)
Post-tax cash flow outlook breakdown (base-case)
Total debt and debt issuance
Net debt outlook
Upstream EV vs. Upstream NPV,10
Upstream portfolio sensitivities vs. NPV,10
Current NPV,10 vs. future NPV,10
Base case upstream NPV,10
Forecast development expenditure (nominal)
Forecast operating expenditure (nominal)
New project returns
Reported development costs
Reported and WM forecasted production
Oil vs. gas
Liquid production
Gas production
Total reserves: Wood Mackenzie commercial
Total reserves: commercial vs. subcommercial
Total reserves: reported vs. Wood Mackenzie
Reserve life: reported vs. Wood Mackenzie
Base price assumptions (nominal terms)
Base price assumptions (nominal terms)
Base, high and low Brent (nominal terms)
High price assumptions
Low price assumptions
Valuation assumptions
Foreign exchange rate assumptions
Benchmark: net income vs. EBIT (2014-2018)
Benchmark: upstream cash flow per boe
Upstream portfolio NPV,10 - pre-tax vs. post-tax
Ek-Balam NPV,10: old vs. new terms
Pemex's well and rig count
Proven reserves evolution
Benchmark: 3-yr production CAGR evolution
Investment by key asset
Key legacy asset production declines
STOIIP vs. recovery factor at EOR candidates
Farm-out results and key upcoming opportunities
Trion capex & cash flow - Pemex vs. BHP
Production forecast net to Pemex for farm outs
Benchmark: reported reserves additions per exploration capex (2012-2017)
Benchmark: WM reserves replacement via conventional exploration (2009-2018)
Deepwater acreage holders in Mexico
YTF vs. full-cycle IRR
SWOT analysis
Realized refinery utilisation rates with WM forecast
Downstream operating income vs. refinery utilisation
Refinery supply and intake summary
Realized and forecasted supply-demand balances
What's included
This report contains:
Pemex corporate report

ZIP 1.26 MB

Pemex_Corporate_report.xlsx

XLSX 342.65 KB
Browse reports by Industry Sector
Trusted by leading organisations