EVENT
Energy & Natural Resources Summit: Americas 2023
10 十月 2023
8:00 AM - 6:00 PM CT
Hotel ZaZa Memorial City | Houston, TX, USA
Agenda
8:00 上午 - 9:00 上午
Breakfast & Registration
9:00 上午 - 9:05 上午
Opening & welcome note
Ed Crooks
Vice-Chair Americas
Wood Mackenzie
David Banmiller
Head of Americas Sales | Host of The Interchange Recharged Podcast
Wood Mackenzie
9:05 上午 - 9:30 上午
Keynote interview: Edison Electric Institute
Ed Crooks
Vice-Chair Americas
Wood Mackenzie
Dan R. Brouillette
President and CEO-elect
Edison Electric Institute (EEI)
9:30 上午 - 10:15 上午
Panel: The new world of energy security
Russia's invasion of Ukraine shattered energy relationships that had lasted for decades. The EU has been scrambling to find new sources of supply to replace its imports from Russia and is looking to the US as one of its key allies. Meanwhile, the OPEC+ countries are still working effectively together to maintain stability in oil markets. And China has reopened after its Covid lockdowns, revving up its growth in demand for energy and other commodities.
This panel will explore these new developments in the geopolitics of energy, and explain what they mean for markets, companies and investors.
Ed Crooks
Vice-Chair Americas
Wood Mackenzie
Ann-Louise Hittle
Vice President, Oils Research
Wood Mackenzie
Colette Hirstius
Senior Vice President, Gulf of Mexico
Shell
Amy Myers Jaffe
Director of the Energy, Climate Justice and Sustainability Lab
NYU
10:15 上午 - 10:50 上午
Keynote interview: NextEra
Chris Seiple
Vice Chairman, Power & Renewables
Wood Mackenzie
John W. Ketchum
Chairman & Chief Executive Officer
NextEra Energy
10:50 上午 - 11:20 上午
Networking Coffee
11:20 上午 - 12:00 下午
Panel: Upstream emissions reduction strategies: opportunity or obstruction?
2022 was both an enormously profitable year for the oil and gas companies, and an important year of evolution for energy transition strategies. Geopolitics and commodity price volatility brought a spotlight onto the need for an "orderly" transition. US legislation gave policy support for some low-carbon businesses that are close to oil and gas core competencies. Investors remained focused on return of capital, and a fresh debate emerged regarding the role of ESG in energy finance. This panel will assess the current state of upstream decarbonization plans and contemplate how those strategies will or should evolve as energy transition risks increasingly come into focus.
David Clark
Vice President, Head of Americas Corporate Research
Wood Mackenzie
Megan Hays
Managing Director & Head of Sustainable Investment and Engagement
Kimmeridge
Sunaina Pai Ocalan
Sr. Director – Corporate Strategy and Climate Change
Hess Corporation
Sunday Shepherd
General Manager, Corporate Strategy
Chevron
12:00 下午 - 12:20 下午
Presentation: Henry Hub gas prices: another bumpy ride ahead?
Pre-shale, low US gas prices encouraged domestic demand growth such as the large buildout of the gas generation fleet. Even without environmental and regulatory measures, the economics of gas generation paved the way for a significant reduction of carbon emissions. Post-shale, low US gas prices has incentivized the massive buildout of US LNG export that are playing not only a pivotal role for global energy security but energy transition. It's been a bumpy ride for North America gas markets, but then again, transitions are typically not smooth.
Eugene Kim
Director, Americas Gas Research
Wood Mackenzie
12:20 下午 - 1:45 下午
Networking Lunch
1:45 下午 - 2:25 下午
Panel: How the Inflation Reduction Act is transforming low-carbon energy
The Inflation Reduction Act, passed in August 2022, is set to reshape the US energy sector. The Biden administration has expanded and extended tax credits and other policy support across low-carbon technologies including wind and solar power, carbon capture and storage, electric vehicles and hydrogen, creating generous new incentives for investment. But questions about implementation remain. How can companies maximize the benefit of the tax credits in the IRA? How will the range of incentives change corporate strategies? Where will the new energy projects supported by the bill be developed? This panel will explore these questions and assess the implications for lower-carbon investments across the key states, companies, and sectors.
David Brown
Director, Energy Transition Practice
Wood Mackenzie
Barbara S. de Marigny
Partner
Baker Botts L.L.P.
Sandhya Ganapathy
Chief Executive Officer
EDP Renewables North America
John Berger
CEO
Sunnova Energy
2:25 下午 - 3:10 下午
Panel: Modernizing the grid to support electrification and clean energy at scale
Vast sums will be spent over the coming decade to electrify sectors of the US economy and to decentralize and decarbonize its power supply. But these investments will place new demands on the power grid. This session will discuss the investments in the grid, both physical and digital, that will be needed to accommodate these fundamental changes to the electricity system.
Ben Hertz-Shargel
Global Head of Grid Edge
Wood Mackenzie
Fahimeh Kazempour
Head, Grid Modernization
Wood Mackenzie
Manu Parashar
Senior Product Director, Transmission
GE Digital
3:10 下午 - 3:40 下午
Networking coffee
3:40 下午 - 4:20 下午
Panel: The new hydrogen industry: from vision to reality
Tax credits and funding for hydrogen hubs have created a new springboard for the industry's growth. What technologies and feedstocks stand the best chance of success? Who will be the key industry players, and how will the market be structured? How can regulators and policymakers create frameworks to support the industry's growth? How will the economics of hydrogen supply evolve? And will the industry be able to achieve the Biden administration's strategic goal of 50 million tonnes per year of low-carbon hydrogen production by 2050?
Hector Arreola
Principal Analyst, Hydrogen & Derivatives
Wood Mackenzie
Melany Vargas
Global Head of Hydrogen Consulting
Wood Mackenzie
Violeta Rabanal
Senior Director - Head of Corporate Development
Mitsubishi Power Americas
Andrea Pederzoli
EVP
Zhero
4:20 下午 - 4:30 下午
US upstream: a view for the next few years
Robert Clarke
Vice President – Upstream Research
Wood Mackenzie
4:30 下午 - 4:35 下午
Closing remarks
Ed Crooks
Vice-Chair Americas
Wood Mackenzie
4:35 下午 - 5:35 下午
Networking drinks
Speakers
Interest in speaking at our upcoming conference?
Be part of the conferences' story and share your most recent findings and challenges to industry peers. Unveil your thought leadership expertise and distribute your latest white papers to a crowd of targeted individuals.
To learn more contact us by filling in the contact us form or events@woodmac.com
Hotel ZaZa, Memorial City, Houston, TX
9787 Katy Fwy, Houston, TX 77024
If you plan to stay at the Hotel ZaZa, you may reserve your overnight accommodations at the special room rate by contacting our reservations team by either calling the hotel at 888-880-3244 or emailing our reservations team directly at reservations@hotelzaza.com and requesting the ENRS & CCUS Conference (reference ID: WMC123).
Attendees may also visit the online reservation portal by copying and pasting the following link onto their web browser of choice. Book your room here.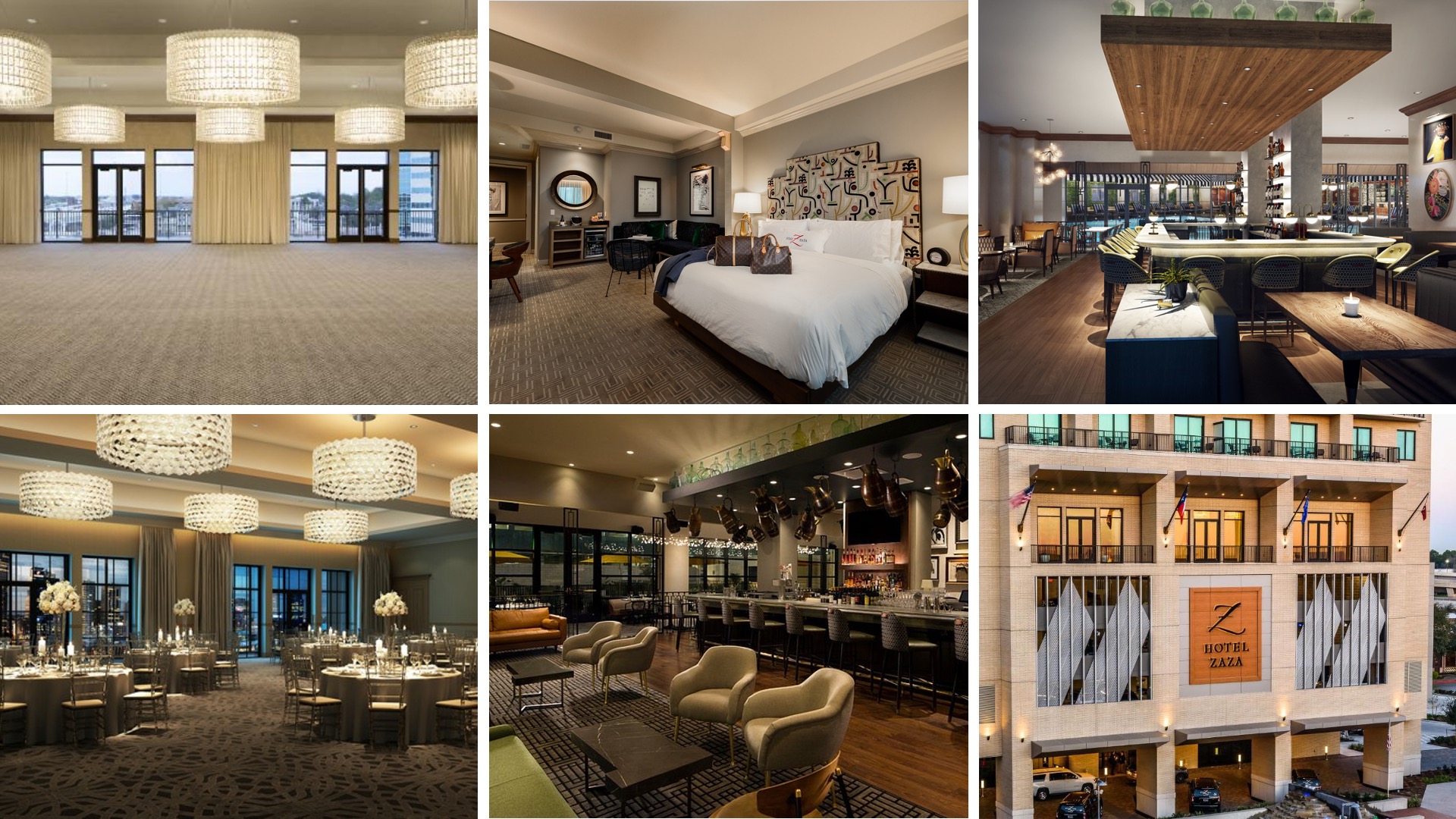 Andrea Pederzoli
EVP
Zhero
Andrea is EVP North America at Zhero, a new company that develops renewable energy and green hydrogen at scale, including infrastructure and solutions to convey green electrons / molecules from optimum production location to demand centers. Prior to joining Zhero in 2022, Andrea was managing director and Head of North America at Snam, a leading European energy company, where he played a key role in Snam's repositioning and growth into an energy transition leader. Earlier in his career Andrea worked in the investment banking divisions of Barclays and Citi, with a particular focus on climate and energy transition topics, advising companies on strategic and M&A transactions and having raised over €20bn of capital for its clients. Andrea holds a Master in Finance from London Business School and is an alumni of LUISS business school.
David Clark
Vice President, Head of Americas Corporate Research
Wood Mackenzie
David is a Vice President on the global Corporate Research team and heads up Americas Corporate Research. His focus is on large-cap and mid-cap US independent E&Ps, providing in depth data-driven analysis and strategic corporate insight. He has played a key role in developing corporate service product offerings, including the expansion of corporate financial data. He is based in New York City. David joined Wood Mackenzie in 2020 after an 18-year career as a sell-side research analyst, most recently as a Managing Director at Mizuho Securities USA. Prior to that he worked as a senior equity research analyst at Wolfe Research and Deutsche Bank, where he began his career and worked until 2014. Over the course of his energy research career he has focused on the global integrated majors, U.S. large- and mid-cap E&Ps, Canadian oil companies, US independent refiners and the oil market. David graduated with a B.A. degree in political science & economics from New York University, a J.D. from the University of Minnesota, and an M.B.A. from the NYU Stern School of Business. He is a CFA Charterholder.
Barbara S. de Marigny
Partner
Baker Botts L.L.P.
Barbara focuses her practice on tax structuring for transactions, with a particular emphasis on federal income tax issues arising in partnership, joint venture and alternative investment structures, including the use of partnership structures for strategic acquisitions by corporate groups, in IPOs, securities offerings and for tax equity financing. Her practice has an energy industry concentration, including transactions involving Fortune 50 corporations, master limited partnerships (MLPs), private equity investors and portfolio companies in all aspects of the energy industry, upstream, midstream, and downstream, oil field services and petrochemicals. Barbara has a particular focus on the taxation of climate and clean energy initiatives, such as the section 45Q federal tax credit for carbon capture, use and sequestration ("CCUS"), tax incentives for hydrogen energy, alternative fuel vehicles and carbon pricing proposals. She is a frequent speaker and author on section 45Q topics, including the provision of comments and testimony to the IRS on the proposed regulations and regularly advises clients on credit-maximizing structures.
Manu Parashar
Senior Product Director, Transmission
GE Digital
Manu Parashar has been with GE for 13 years and most recently been serving as the Senior Product Director for the Transmission Segment at GE Digital. Prior to this he was the Services Director managing the Applications Engineering team across WAMS, Market Applications and Generation. Before joining GE, Manu worked for a Los Angeles based consulting firm where he was responsible for coordinating R&D activities across utility stakeholders including ISOs, government labs, universities and the Department of Energy. Manu received his BS (summa cum laude), MS and Ph.D in Electrical Engineering from Cornell University. He has been active in various technical forums in North America such as the North American SynchroPhasor Initiative (NASPI) and IEEE Power Systems Relaying Committee (PSRC), and has numerous publications including a co-author of the "Wide Area Monitoring and Situational Awareness" chapter of the Electric Power Engineering handbook. Manu has been the recipient of the Gilbreth Lectureship by the National Academy of Engineering which established to recognize young outstanding engineers and voted the Seattle PES Chapter Outstanding Engineer for 2015
Megan Hays
Managing Director & Head of Sustainable Investment and Engagement
Kimmeridge
Megan Hays is a Managing Director and Head of Sustainable Investment and Engagement at Kimmeridge. She joined Kimmeridge following a 15-year career leading investor relations, strategic communications, M&A, capital markets and ESG within publicly and privately held oil and gas exploration companies. Prior to joining Kimmeridge, Ms. Hays served as the Vice President of Investor Relations at Cimarex Energy, where she led the company's $19 billion merger with Cabot Oil & Gas. Previously, she was Vice President of Investor Relations and Public Affairs at Concho Resources, where she led investor relations in addition to developing and driving the company's ESG strategy. During Ms. Hays' tenure at Concho, she supported the company's capital markets and A&D/M&A activities, including Concho's $9.5 billion acquisition of RSP Permian in 2018 and Concho's ultimate sale to ConocoPhillips for $10 billion in January 2021. Ms. Hays holds a certificate for the Executive Education for Sustainability Leadership Program from the Harvard T.H. Chan School of Public Health. She received a B.A. in Political Science (International Relations) from Texas Christian University, where she currently serves on the advisory board of the Ralph Lowe Energy Institute at the Neeley School of Business.
David Brown
Director, Energy Transition Practice
Wood Mackenzie
David is a Director, Energy Transition Pracitce. He began his career with Wood Mackenzie in 2011 as an analyst covering European markets. From 2014-2016, he was posted in Wood Mackenzie's Beijing office where he led the integration of our China energy research. He presented regularly on China's macroeconomic outlook, gas and LNG markets, and coal to gas switching goals. Leveraging his global experience across multiple areas of the energy industry, David transitioned to Wood Mackenzie's Houston office in 2016. He is a key author of Wood Mackenzie's Energy Transition Outlook, Accelerated Energy Transition Scenarios, and emerging technology coverage. He regularly advises strategy groups, company leadership teams, and investors on major long-term questions facing energy markets.
Ben Hertz-Shargel
Global Head of Grid Edge
Wood Mackenzie
Exercising ten years of executive experience in clean technology, Ben leads research across electrification, grid digitisation and decentralisation, distributed energy resources, and demand flexibility. Before joining Wood Mackenzie in April 2021, Ben was with retail clean energy provider Rhythm, where he was Head of Data Science and Demand Management. Prior to Rhythm he was Vice President, Advanced Grid Services and Analytics at EnergyHub. Ben is a Non-Resident Senior Fellow at the Atlantic Council Global Energy Center and serves on the External Advisory Committee of the Alfred P. Sloan Foundation's Energy and Environment Program.
David Banmiller
Head of Americas Sales | Host of The Interchange Recharged Podcast
Wood Mackenzie
Sandhya Ganapathy
Chief Executive Officer
EDP Renewables North America
Sandhya Ganapathy is the Chief Executive Officer for EDP Renewables North America (EDPR NA) and a member of the Management Team of EDP Renewables (EDPR), the fourth largest renewable energy producer in the world. Sandhya joined EDPR in 2012 as Head of Investments and M&A North America. From 2017 to her CEO appointment in early 2022, she served as Global Head of Investments and M&A, responsible for M&A, investment and capital allocation decisions, and asset rotation for EDPR across all of its geographies. She was also a member of EDPR's investment committee. Sandhya has extensive experience in renewable energy evaluations as well as leading acquisitions and evaluation of investments enabling geographical and asset class diversification. She ran EDPR's asset rotation or self-financing strategy, thereby being at the helm of one of the company's core income generators and critical enablers of future growth. Prior to joining EDPR, Sandhya worked as an investment banker for more than a decade with regional and global banks across multiple geographies. She holds a Master's Degree in Business Administration from Carnegie Mellon and is a Chartered Accountant from India.
Fahimeh Kazempour
Head, Grid Modernization
Wood Mackenzie
Fahimeh is responsible for conducting research and analysis as well as developing high-impact insights on the broader topic area of utility and grid modernization. These include the grid impact of transportation electrification, distributed solar hosting capacity, distributed energy resource integration, microgrids, and utility distribution automation. As a senior member of the Grid Edge team, Fahimeh supports Grid Edge clients' engagement at key events and meetings. Prior to joining Wood Mackenzie, Fahimeh was the Head of Advanced Planning at the Green Energy and Technology Centre (GRE&T Centre), the innovation hub of Alectra Utilities. At Alectra, she oversaw multiple award-winning initiatives within the portfolios of Technical Solution Design, Utility Data Analytics, Market Intelligence, and Transportation Electrification. Fahimeh holds a Doctorate in Electrical Engineering, Energy Systems, from the University of Toronto, where she researched modeling, analysis, and design of control structures for virtual power plants.
Robert Clarke
Vice President – Upstream Research
Wood Mackenzie
Robert Clarke leads much of Wood Mackenzie's tight oil and shale gas research and works closely with E&Ps, service companies, and investors. He joined WoodMac in 2005 and led WoodMac's early modeling of the Barnett, Eagle Ford, and Haynesville plays, specifically covering XTO, EOG, CHK, ECA, & DVN. From 2009 to 2014 he managed global shale, CBM, and tight gas exploration research for the firm, with a focus on benchmarking and valuing international shale projects. In this role, Robert worked extensively with supermajors and governments creating analogue models and building project characterizations. Today, Robert focuses on play evaluation, portfolio valuation, operator benchmarking, and sector analysis for clients ranging from NOCs to PE-backed private producers. Robert regularly contributes research to written media and is a frequent speaker and moderator at industry conferences. Prior to joining Wood Mackenzie, he worked as a field geologist at a private engineering firm in Houston. He graduated Cum Laude from Texas A&M University in 2001 with a BA in Geology and received an MBA in 2005 from the Eller College of Management at the University of Arizona. He is also an adjunct professor in the Energy MBA program at the Neeley School of Business at TCU.
Sunaina Pai Ocalan
Sr. Director – Corporate Strategy and Climate Change
Hess Corporation
Sunaina Ocalan is Sr. Director of Corporate Strategy and Climate Change for Hess Corporation based in New York. In this role she works closely with the executive management team evaluating the opportunities and strategic issues affecting the company's performance and future direction. In her role leading the climate change strategy, Ms. Ocalan is leading the company's global efforts to integrate its sustainability objectives with the business strategy including defining the company's path to achieve net zero emissions. As an integral part of this role, Ms. Ocalan is helping develop Hess' position on voluntary carbon markets, and Hess's decarbonization strategy for the long term. Prior to joining Hess Corporation, she was a consultant in the E&P industry working with CERA's consulting group focused on strategy for energy clients. During her consulting career she has worked worldwide with many of the leading national and international oil companies on a broad variety of strategic projects. Much of her work, particularly with big oil companies, focused on country entry, portfolio strategy, and asset development strategy. Ms. Ocalan started her career with Schlumberger in Houston, TX, working as a wireline design engineer for the flagship MDT and coring tool. Ms. Ocalan has a Bachelor's and a Master's degree in Electrical Engineering and an MBA from Rice University.
John Berger
CEO
Sunnova Energy
Mr. Berger founded Sunnova in 2012 and has since then served as Chief Executive Officer, President and Chairman of the Board. With more than two decades of experience in the electric power industry, Mr. Berger is an energy entrepreneur who has always supported free market competition, consumer choice and the advancement of energy technology to power energy independence. Before Sunnova, Mr. Berger served as Founder and Chief Executive Officer at SunCap Financial, a residential solar service provider. He also founded Standard Renewable Energy, a provider and installer of renewable energy and energy-efficient products and services. Mr. Berger received his Masters of Business Administration from Harvard Business School and graduated cum laude from Texas A&M University with a Bachelor of Science degree in civil engineering.
Violeta Rabanal
Senior Director - Head of Corporate Development
Mitsubishi Power Americas
Violeta Rabanal is the Senior Director – Head of Corporate Development at Mitsubishi Power, where she leads capital raises and M&A across Mitsubishi Power's energy transition and core businesses. Violeta has 13 years of experience in M&A and investments with a focus on infrastructure and energy. Prior to Mitsubishi Power, she was part of the Infrastructure Credit team at Global Infrastructure Partners ("GIP"). Prior to GIP, Violeta was a Vice President in Evercore's Corporate Advisory business with a focus on infrastructure, power, renewables, utilities, and transportation. Previously, she was an investment manager at Rimac, Peru's largest insurance company, where she led the short-term fixed income strategy, and was also an Adjunct Professor of Finance at Universidad del Pacifico. Violeta holds an M.B.A with a concentration in Finance from The Wharton School at the University of Pennsylvania and a B.S. in Economics, Summa Cum Laude, from Universidad del Pacifico. She is a CFA Charterholder.
Eugene Kim
Director, Americas Gas Research
Wood Mackenzie
Eugene Kim is a Research Director on Wood Mackenzie's Americas Gas Research team, which covers short term and long-term market analysis and outlooks for supply, demand, pricing, and flows in North America and as part of the global gas market. Eugene previously worked at Citadel, Shell and with Millennium where he served as an oil and gas strategist managing fundamental supply-demand balances to generate trading recommendations. Prior to these commodity trading analytical roles, Eugene performed geological research for the Texas Bureau of Economic Geology and published various energy policy reviews and advocacy, oil and gas play analyses, reservoir characterizations, and carbon capture & underground sequestration (CCUS) feasibility studies. Eugene holds a Ph.D. in Geological Sciences from The University of Texas at Austin and a B.S.E in Mineral and Petroleum Engineering from Seoul National University.
Ed Crooks
Vice-Chair Americas
Wood Mackenzie
Ed Crooks joined Wood Mackenzie in 2019 as Vice-Chair for the Americas region, based in New York. He is one of the leaders of the firm's research into commodities, companies and global trends, with a particular focus on the Americas. He writes 'Energy Pulse', a weekly column on the latest developments in the business, finance, technology and politics of the industry, and hosts the podcast, 'The Energy Gang'. Before joining Wood Mackenzie, he was an award-winning energy editor for the Financial Times, first in London and then in New York, where he wrote the popular 'Energy Source' newsletter. He joined the FT in 1999 as economics editor, and took over the energy team in 2006. From 1990-99 he worked for BBC News, starting as a researcher in the economics team and ending as a correspondent on radio and television. He began his career in journalism in 1988 as a reporter covering chemicals and oil companies for the Investors' Chronicle, and also worked as an economic researcher at the Institute for Fiscal Studies. His other roles have included membership of the UK government's Sustainable Development Commission. He has a degree in Politics, Philosophy and Economics from Oxford University.
Dan R. Brouillette
President and CEO-elect
Edison Electric Institute (EEI)
Dan Brouillette joined the Edison Electric Institute as President and CEO-elect on October 1, 2023. Brouillette is a distinguished leader in the energy, finance, and automotive sectors.Before joining EEI, he served as President of Sempra Infrastructure (SI), a globally recognized company specializing in advancing a transition to clean energy, developing robust energy networks, and pioneering net-zero LNG solutions. Before his impactful tenure at Sempra, Brouillette served as the 15th United States Secretary of Energy. Brouillette also served as the Deputy Secretary of Energy from August 2017 to December 2019, making history as the only individual ever confirmed by the U.S. Senate to hold both positions simultaneously. During his tenure as Secretary, Brouillette led transformative advancements in supercomputing, artificial intelligence (AI), quantum information science (QIS) research, and grid-scale energy storage. His unwavering commitment to innovation extended to the development of nuclear fuel sources for NASA and SpaceX missions, as well as the resumption of the nation's domestic enrichment programs to propel advanced civilian nuclear reactors.
John W. Ketchum
Chairman & Chief Executive Officer
NextEra Energy
John Ketchum is chairman, president and chief executive officer (CEO) of NextEra Energy, Inc. (NYSE: NEE), a leading clean energy company. He was named president and CEO in March 2022 and became chairman of the board of directors in July 2022. Mr. Ketchum is also chairman of the company's rate-regulated electric utility Florida Power & Light Company (FPL) as well as chairman and CEO of NextEra Energy Partners, LP (NYSE: NEP), a growth-oriented limited partnership formed by NextEra Energy to acquire, manage and own contracted clean energy projects. Mr. Ketchum joined NextEra Energy in 2002. He has served as president and CEO of NextEra Energy Resources, a competitive clean energy supplier and the world's largest generator of renewable energy from the wind and sun and a world leader in battery storage. He has also served as chief financial officer of NextEra Energy and as chief financial officer of FPL. His previous roles at NextEra Energy Partners include president and chief financial officer. Mr. Ketchum holds a Master of Laws degree in taxation and a Juris Doctor from the University of Missouri-Kansas City School of Law, where he was managing editor of the Law Review. Mr. Ketchum earned a Bachelor of Arts degree in economics and finance, graduating magna cum laude, from the University of Arizona. He has also completed the Emerging CFO – Strategic Financial Leadership Program at Stanford University.
Ann-Louise Hittle
Vice President, Oils Research
Wood Mackenzie
Ann-Louise Hittle brings to Wood Mackenzie over 25 years of experience in analysing global oil markets. Her career began with Gulf Oil, where she focused on OPEC and markets in Asia. She then worked as a Middle East/Oil Markets research associate with Kissinger Associates and a Senior Oil and Gas Futures Analyst with Shearson Lehman Brothers. During her decades in the industry, Ann-Louise established an international reputation for her analyses of short- to long-term oil markets. Prior to joining Wood Mackenzie, Ann-Louise worked at Cambridge Energy Research Associates, where she was Research Head of the Upstream Oil Service with responsibility for world oil market analysis and writing long-term scenarios. After joining Wood Mackenzie in 2003, she directed the development of the Macro Oils Service, launched in April 2005, and led it until her promotion to Vice President. In addition to overseeing the oils research team, Ann-Louise is a frequent contributor to numerous industry publications and conferences, where she shares her trusted insights on the futures of oil markets. Ann-Louise's extensive experience and deep understanding of Middle East markets make her an invaluable member of the Wood Mackenzie team. With oil markets becoming more complex due to production cuts and the growth of renewables, her guidance helps our research team provide clients with timely, accurate market outlooks.
Sunday Shepherd
General Manager, Corporate Strategy
Chevron
Sunday Shepherd leads Chevron's Corporate Strategy group, with accountability for corporate strategy development and alignment, enterprise risk management and investment governance. Sunday is passionate about building collaborative relationships within Chevron and across industry to ensure all voices are heard and to drive value. She chaired Chevron's Executive Women's Group in Houston from 2016-2019. Sunday's passion for the arts and quality education for all has led her to represent Chevron on the Houston Ballet's Board of Trustees and serve on OneGoal Houston's Board of Directors. Sunday joined Chevron in 2000 as a geologist and has worked in exploration and reservoir management assignments in the United States, Venezuela and Singapore. Prior to her current role in Corporate Strategy, Sunday led Chevron's MidContinent Applied Reservoir Management team. Sunday's prior roles include Exploration and Regional Manager roles in US Gulf of Mexico, Exploration Advisor for Chevron's Asia Pacific E&P headquarters in Singapore, Development Geologist in Chevron's Latin America Business Unit on a heavy oil field in Venezuela, and Earth Scientist and Team Leader in Chevron's Energy Technology Company consulting on reservoir issues on many global projects.
Hector Arreola
Principal Analyst, Hydrogen & Derivatives
Wood Mackenzie
Hector is a hydrogen-focused senior research analyst within Wood Mackenzie's Energy Transition Practice. Hector is responsible for building asset valuation models, interpreting policies, developing long-term demand and supply outlooks, and conducting price analyses to enable the adoption of low-carbon technologies across different sectors and markets. Before his current role, Hector participated in and led numerous consulting projects across the energy spectrum with an extensive focus on Energy Transition and decarbonization strategies and initiatives. His project experience includes commercial due diligence for hydrogen production and infrastructure, energy transition scenarios and risk analysis, market studies and competitiveness analysis under different energy transition scenarios, and facilitating corporate strategies related to carbon emissions. Hector holds an MS in Energy Finance and Economics from The University of Texas at Austin and obtained his BS as Chemical Engineer from Tec de Monterrey (ITESM). He is based in Wood Mackenzie's Houston office and is fluent in both Spanish and English.
Chris Seiple
Vice Chairman, Power & Renewables
Wood Mackenzie
Chris is the Vice Chairman of Wood Mackenzie's Power & Renewables team. He ensures thought leadership across all its research teams, helps set the strategic direction of the business, and engages with senior stakeholder engagements and relationships. Chris brings to this role 30 years of global power industry experience. Early in his career he led strategy consulting work and research teams at Cambridge Energy Research Associates which later became part of IHS, including living in Europe and running CERA's European and Russian divisions. He then joined GE Energy Financial Service where as the SVP of Investment Strategy he helped underwrite debt and equity investments in power assets, and ultimately moved into an operational role managing a 2,000 MW portfolio of gas and coal assets, as well as overseeing the development of one of the first merchant transmission projects in the country. Most recently, Chris was part of the senior management team of Genscape where he expanded Genscape's real-time power monitoring business into analytics and software service business through both organic growth and acquisitions. Chris came to Wood Mackenzie through its acquisition of Genscape. Chris is a Phi Beta Kappa graduate of Muhlenberg College with degrees in Russian Studies and Political Science and also holds a Master of Energy Management and Policy from the University of Pennsylvania and the French Petroleum Institute. He has also completed executive leadership development programs at the University of Cambridge and at GE.
Melany Vargas
Global Head of Hydrogen Consulting
Wood Mackenzie
Melany leads the Global Hydrogen Consulting Practice at Wood Mackenzie. She has supported a number of established energy companies and new developers as they grow their footprint in or enter low-carbon H2 markets, including developing market entry strategies, screening for regions and opportunities, developing analysis and reports for policy and regulatory advocacy, and performing commercial due diligence and capital raise efforts across the hydrogen value chain. She has also supported the development of Wood Mackenzie's proprietary hydrogen modelling capabilities across low-carbon hydrogen supply, demand and technoeconomic analysis. Melany has extensive experience solving strategic problems for clients across the energy value chain, including oilfield service companies, E&Ps, IOCs, gas and NGL infrastructure and logistics, chemicals, utilities and mining. Since 2015, she has focused her career on applying her deep expertise in fossil fuel value chains to solving Energy Transition issues, and supporting clients as they evaluate the technologies needed to achieve decarbonization targets. Prior to joining Wood Mackenzie Melany worked in Accenture's Energy Strategy practice in Houston. In 2016, she was selected to serve as the project manager and lead author for the World Energy Council's World Energy Scenarios 2060 (published in 2016), a process that involved engagement with senior executives and policy stakeholders across all regions and parts of the energy value chain and evaluated a broad spectrum of potentially disruptive technologies. She is also currently working on a hydrogen study for the DOE on behalf of the National Petroleum Council, leading the Task Group on Integrative Economics and partnering with MIT on the modeling efforts required for all chapters of the study. Melany holds a Master of International Affairs degree from Columbia University's School of International and Public Affairs with a specialty in Energy Management and Policy. She also holds a Bachelor of Science degree in Mechanical Engineering from The University of Maryland.
Colette Hirstius
Senior Vice President, Gulf of Mexico
Shell
Colette Hirstius is the Senior Vice President, Gulf of Mexico and leads Shell's offshore Deepwater business in the Gulf of Mexico, including nine operating production hubs and a network of subsea infrastructure. Colette has a Bachelor of Science Degree in Geology from Tulane University and a MSc in Geology from the University of Colorado. She joined Shell in 2003 in the United States as a Production Geologist after starting her career with Mobil Oil and ExxonMobil. Over the course of her time with Shell, Colette has held a variety of assignments across many lines of business. That first role, as a Production Geologist in New Orleans, gave her an opportunity to work with mature and developing Gulf of Mexico fields before moving into project leadership positions. In 2014, she took an international role in the Netherlands as Strategy Adviser, working closely with Shell's Executive Committee and the Board of Directors to develop Shell's first Purpose led Strategy. Following the Shell-BG Combination in 2016, Colette leveraged her Strategy and Development experience with a role supporting an overall business turnaround for Shell's Integrated Gas business in Trinidad and Tobago. Most recently, she was the VP of Exploration for Africa and the Middle East where she led one of the largest and most complex regions for Shell.
Amy Myers Jaffe
Director of the Energy, Climate Justice and Sustainability Lab
NYU
Amy Myers Jaffe serves as Director of the Energy, Climate Justice and Sustainability Lab at New York University's School of Professional Studies and is a research professor who teaches graduate level courses examining global climate finance, energy and climate justice, and energy and climate policy. A leading expert on global energy policy, sustainability, and geopolitical risk, Jaffe is author of several books including her most recent book, "Energy's Digital Future" published in 2021 by Columbia University Press. Jaffe is a regular contributor to the popular podcast "The Energy Gang" and a frequent media commentator in television and print media, including the New York Times, Financial Times of London, CNN International and the Wall Street Journal. A prolific author, Jaffe holds a career prize in energy economics from the US Association for Energy Economics and also served as the organization's President in 2020. She is a lifetime member of the Council on Foreign Relations where she was a senior fellow for energy and environment from 2017 to 2020. Ms. Jaffe has advised numerous organizations on climate risk strategy and scenarios analysis including Ceres, the investor advocacy network, and major Fortune 500 companies. She is a frequent contributor to the Aspen Institute Congressional program and the World Economic Forum where she most recently served on the Global Future Council on Net Zero Transition. Ms. Jaffe is co-chair of the Women in Energy Initiative at Columbia University and is a non-resident senior fellow at the Climate Policy Lab at Tufts University. From 2014 to 2017, Ms. Jaffe served as senior advisor on sustainability to the Office of the Chief Investment Officer of the University of California, Regents where she helped design the sustainable investing framework for the UC's $140 billion in pension and endowment funds. She is a graduate of Princeton University with a bachelor of arts degree in Arabic language and history.