EVENT
Gas, LNG & The Future of Energy 2023
14-15 November 2023
8:00 AM - 5:00 PM GMT
London, UK
Exploring the shift required for the gas and LNG industry to thrive through the energy transition
Platinum Sponsor:
Wood Mackenzie has been at the heart of the global gas and LNG industry for decades, supporting it through best-in-class analysis and advisory. With this in mind, we are proud to announce our new global conference Gas, LNG and the Future of Energy 2023 where the industry comes together from 14-15 November in London to discuss the different market, investment and corporate dynamics shaping it, and the role of gas in supporting the energy transition.
Wood Mackenzie's Chairman and Chief Analyst, Simon Flowers will be in conversation with the CEOs of E.ON Energy Markets and TotalEnergies.
You will also hear from a range of speakers from across the gas and LNG value chain, including Allianz Capital Partners, bp, CoolCo, Cheniere, Citi Group, Engie, Eni, Equinor, MUFG, Tellurian Inc, Shell, Vitol and many more.
Topic highlights include:
The future of gas and LNG in Europe
The future of Asian LNG demand and contracting
US infrastructure development and pricing implications for
Henry Hub and global gas markets
Exploring trends impacting the global LNG shipping industry
Trading, pricing and hub development
Financing gas and LNG projects
30+ Speakers

From across the gas and LNG value chain.

180+ Attendees

Already confirmed.

30+ countries

Represented across the globe.
Would your organisation like to sponsor this conference?
Commercial partnership opportunities include; Thought Leadership, Brand Awareness, Exhibiting, and Hospitality. To discuss further, please contact the sponsorship team on sponsorship@woodmac.com
Be at one of the most significant gatherings for the LNG, Gas and drivers of the energy transition.
Highlighted Speakers
This event not only provides an unrivalled C-Level platform to network and do business, but also leverages Wood Mackenzie's expertise, thought leadership and contacts at the world's leading energy companies to provide a forum where the industry can assess the needs of the markets, the challenges to overcome and the role that gas can play in developing a sustainable energy system.
View more >
Sponsors
Platinum Sponsor - E.ON Energy Markets GmbH
E.ON Energy Markets GmbH is a subsidiary of the E.ON Group based in Essen. Our main purpose is to coordinate access to trading markets for our regional business units, to bundle the associated chances and risks plus to provide innovative services. Our core competencies include portfolio strategies, risk management and data processing. With activities in various European countries, we shape the future of energy.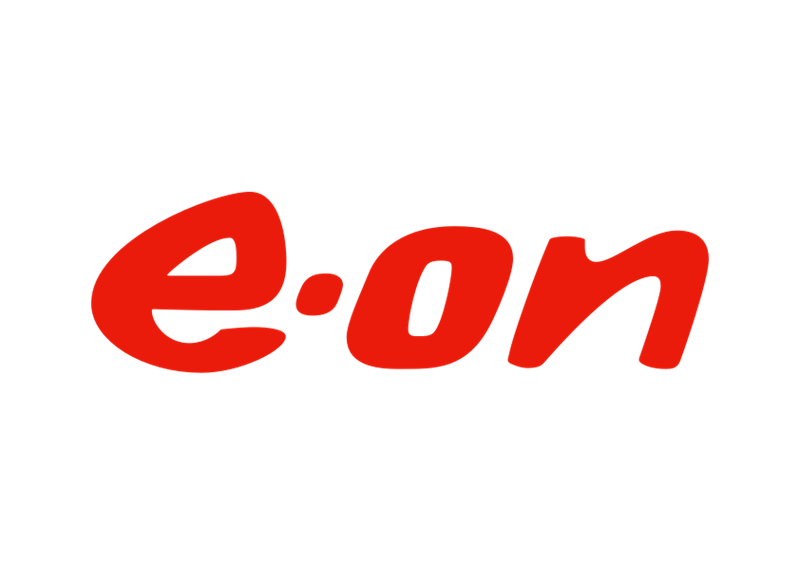 Would your organisation like to sponsor this conference?
The inaugural Gas, LNG and The Future of Energy conference 2023 is expected to be one of the most significant gatherings for the LNG, Gas and drivers of the energy transition. For companies looking to gain market leading insights from the Wood Mackenzie experts, develop and leverage business opportunities with the industry leaders and be part of the forward thinking discussion – it is an event not to be missed.
As a commercial partner, your company will be mixing with the industry decision-makers, procurement, influencers, seeking investment, partnerships, and the latest business enhancing-technologies.
Demonstrate thought leadership
The Conference is a key channel for high-profit business transactions. Position your brand in front of international delegates and explore new business opportunities.
Launch your products & showcase innovation
The conference will be a great opportunity to connect with the entire value chain while gaining exclusive insights from our team of subject matter experts and leaders in the industry.
Host one of our networking functions
Connect your company with the industry's most important stakeholders, enabling you to forge new partnerships and demonstrate your business strength, innovation, and expertise
Wood Mackenzie event sponsorships provide a comprehensive digital marketing strategy to reach a wider audience beyond the physical event. Your company will receive dedicated exposure on our event website, social media platforms, email marketing campaigns, ensuring maximum visibility and engagement among our online community.
Contact us on sponsorship@woodmac.com to find out how you can get involved.
Why attend this new conference from Wood Mackenzie?
Meet the key leaders in the gas and LNG industry, gain insight into project developments, forge new partnerships and be part of the candid conversation that is not reported in papers or research..
Connect with the most important stakeholders. Take the opportunity to network with 180+ like-minded industry professionals and Wood Mackenzie experts from across the gas and LNG value chain to exchange ideas and form new business relationships.
Stay up-to-date on the different market, investment and corporate dynamics shaping the industry, and the role of gas in supporting the energy transition.
30+ Speakers

From across the gas and LNG value chain.

180+ Attendees

Already confirmed.

30+ Countries

Represented across the globe.
Be at one of the most significant gatherings for the LNG, Gas and drivers of the energy transition.
The audience will comprise representation from across the gas and LNG supply chain including:
European gas aggregators and utilities
Infrastructure investors and private equity
Asian LNG buyers and traders
International energy companies
Investment banking and project finance
North American E&P, infrastructure, and LNG players
Commodity traders
LNG Shippers
EPC and construction companies
Law Firms
Gavin Thompson
Vice Chairman, Energy – Europe, Middle East & Africa
Wood Mackenzie
Gavin joined Wood Mackenzie in 1997. His expertise spans across the Asia Pacific commodity sectors, and in particular, helping companies identify and build their international growth strategies. He has led a range of consultancy and research projects with domestic and international energy companies across the region, providing LNG project evaluation and provincial gas price forecasting. In 2017, Gavin took the role of Head of Asia Pacific research, and led a team of around 100 analysts. Most recently in 2019, Gavin was appointed Vice Chairman, Energy for the company's Asia Pacific business. He is based in Singapore and frequently travels the region to meet with clients.
Katrina Kaufman
Executive LNG Advisor
Chesapeake Energy
Katrina Kaufman's 25+ year global natural gas and LNG career has successfully led international and domestic negotiations, project development, LNG and natural gas term sales, global purchases, LNG trading, project development, new LNG trading entity development, acquisition and business development. After joining Chesapeake Energy in 2022 as an Executive LNG Advisor, she resolved the issues holding US producers back from direct sales to global LNG buyers. Chesapeake's readiness to transact on international indices for 15-20% of production is evident as up to 3 MTPA of HOAs have been executed this year. Ms. Kaufman has worked to further build Chesapeake's LNG position and is targeting to place an additional 3+ MTPA into the LNG market. Formerly at Anadarko, as a General Manager, Atlantic - LNG Marketing for Mozambique LNG, she successfully closed long-term, bankable SPAs in support of FID for the greenfield Mozambique Project. Additionally, Ms. Kaufman developed and implemented a hands-on commercial training plan for ENH (the Mozambique NOC) secondees. As director of Business Development at Chevron, she developed multiple LNG entities for Chevron and global joint ventures. She managed the negotiations of numerous commercial LNG and international natural gas contracts. Projects/Regions included: Angola LNG Marketing, Australia, GS Caltex, LNG Trading, Trinidad, Argentina, Venezuela, Japan, Taiwan, China, and Europe. Katrina Kaufman received her Bachelors from Rollins College and her MBA from the Owen Graduate School of Management at Vanderbilt University.
Giles Farrer
Head of Gas and LNG Asset Research
Wood Mackenzie
Giles heads our LNG and gas asset research team and manages our market-leading LNG Service & Tool and LNG Corporate Service. He has nearly twenty years of experience in the energy industry, with the last fifteen focused on gas and LNG. He has built a deep understanding of all commercial aspects of the industry including supply, asset valuation, shipping, demand, contracts and gas infrastructure. As part of his role, Giles provides expert insight, advice and data on the LNG market to customers around the world, and provides support to our global gas service, tool and model products. When he first joined Wood Mackenzie, Giles worked in our upstream group covering the Middle East and South Asia. He previously worked for Evaluate Energy in London.
Eirik Wærness
Senior Vice President and Chief Economist
Equinor
Eirik is Senior Vice President and Chief Economist at Equinor, and as head of Global External Analysis, his group is responsible for: - Macroeconomics - Energy and commodity market analyses - Geopolitics - Competitive intelligence - Market policy and regulation Eirik is responsible for all 13 editions of Equinor's Energy Perspectives. He has broad experience from government, academics and private sector companies. At Equinor, he is leading the Corporate Strategy, Corporate Planning and Analysis, Economic Analysis in Upstream Norway, Energy Market Analysis, in addition to his current role. External representations: - Board member of IOGP Europe - Member of World Economic Forum's Chief Economists Community - Non-resident fellow at Payne Institute, Colorado School of Mines
Christopher Buckingham
Director, Project Finance
MUFG
Chris joined MUFG in 2019 and is a Director in the New York based Americas Project Finance group. He is responsible for developing and delivering debt financing solutions for energy projects, with focus areas of LNG, petrochemicals, midstream, and renewable fuels. He is based in New York. Prior to Joining MUFG, he was a Vice President at J.P. Morgan. Chris regularly works with clients in the midstream and LNG space and has assisted clients with landmark project financing transactions in the bank loan and project bond markets globally.
Gavin Law
Head of Gas and Power Consulting
Wood Mackenzie
Gavin's expertise lies in assisting diverse energy companies to identify risks and opportunities in their business, and supporting them in building strategies to exploit changing market opportunities. Most recently, he has been directing our landmark upstream carbon emissions study, working with the world's leading oil and gas companies to evaluate upstream emissions and impact on future value. In his 24 years at Wood Mackenzie, Gavin has built trusted relationships within the leading gas and LNG companies worldwide. His research background enables him to blend a seasoned operational perspective with insight into the latest market trends and issues. He has played a key role in a wide range of high profile consulting projects and industry events related to the global gas and LNG market. Prior to his current role, Gavin was Head of Global LNG, responsible for both research and consulting. He developed a holistic strategy for LNG business and built relationships with the leading global LNG importers. Gavin began his career at BG Plc and has worked as an independent consultant.
Steve Hill
Executive Vice President
Shell Energy
Steve is Executive Vice President for Shell Energy, which brings together all of Shell's LNG, gas and power customer-facing activity, and Shell's integrated power business. Shell Energy incorporates the following global activities: • LNG marketing and trading; • renewable power generation; • natural gas, power and environmental products trading; and • natural gas and power commercial and retail sales and energy solutions. Steve is based in Singapore and is a member of Shell's Downstream and Renewables leadership team. Prior to Shell's purchase of BG Group in 2016, Steve was a member of BG Group's Corporate Executive Team with responsibility for its global LNG, gas and crude oil marketing and trading activities, along with its shipping business. Before joining BG Group in 2002, Steve worked for Mobil and ExxonMobil in business development and trading roles in the UK, USA, Singapore and Qatar. Steve graduated from Durham University in the UK with a degree in Engineering and Management.
Stephen Lim
Principal APAC Gas & LNG Consulting
Wood Mackenzie
Stephen is a Principal with Wood Mackenzie's APAC Gas and LNG consulting team. Since joining Wood Mackenzie in 2019, he has led engagements with clients on various topics including market and business environment studies, LNG pricing and procurement advisory, due diligence investment advisory, and strategy development. Prior to Wood Mackenzie, Stephen was at Shell for over ten years having worked in Malaysia, the Netherlands and Singapore. In the Netherlands, he led strategic and market development studies for Shell's Gas & LNG business with a focus on European gas & LNG markets. He was responsible for mid to long term gas & LNG outlooks and was involved in various opportunity identification framing and market development activities. He has also led country strategy plans and managed capital investments for the lubricants supply chain across Southeast Asia. Prior to Shell, he worked as an engineer at Siemens. Stephen holds Bachelors for Engineering (Mechatronics) and Computer Science from the University of Melbourne.
Kateryna Filippenko
Research Director, Global Gas Markets
Wood Mackenzie
Kateryna joined Wood Mackenzie's upstream research team in 2012 and moved to the global gas and LNG team in 2019. Her focus is on the European gas market and the development of alternative scenarios. Kateryna has considerable research and consulting experience in European gas. She regularly meets with oil and gas producers, service companies, banks and other actors to discuss industry developments. Kateryna frequently takes part in client briefings on key topics.
Jochen Weise
Senior Advisor
Allianz Capital Partners
Since November 1, 2010, Jochen Weise advises Allianz Capital Partners GmbH on investments in the energy infrastructure and energy transition sector with a focus on hydrogen based solutions. Jochen Weise is a supervisory board member of OMV Petrom SA, Bucharest, since November 2016. He was a member of supervisory board of Verbundnetz Gas AG, Leipzig, from December 2014 to June 2022. As Executive Vice President and subsequently member of the Board of Management of E.ON Ruhrgas AG Jochen Weise was responsible for the company's entire gas supply activities (long-term contracts, E&P, LNG, optimisation) between April 2002 and August 2010. He started his professional career at Shell in 1986 where he held various leadership positions in Shell's Downstream Oil businesses in Germany and Portugal (strategy, controlling, supply, commercial sales) until joining Ruhrgas.
Massimo Di Odoardo
Vice President, Gas and LNG Research
Wood Mackenzie
Massimo brings extensive knowledge of the entire gas industry value chain to his current position as Vice President of Gas and LNG Research. Massimo joined Wood Mackenzie in 2007 as a consultant, where he advised NOCs, IOCs and European utilities on global gas and pricing dynamics. He later transitioned to the research division, where he soon became the content lead for European gas and then for global gas and LNG, responsible for articulating our view on market fundamentals, pricing dynamics and corporate developments. Before joining Wood Mackenzie, Massimo worked in the strategy department at Eni SpA, where he was responsible for developing global gas scenario analyses to support strategic investments. Massimo speaks regularly at conferences and with media, and remains deeply engaged with the industry. Travelling to see and discuss market dynamics with customers is at the heart of his job, enabling him to constantly challenge and evolve his own view of the global gas and LNG market.
Richard Tyrrell
CEO
CoolCo
Richard Tyrrell has served as our CEO since July 2022. He has over 25 years' of energy experience, of which eight are directly relevant to LNG having served as the CEO and CFO of Hoegh LNG Partners since its IPO in 2014, before serving as the Chief Development Officer at Hoegh LNG AS from September 2018. Mr. Tyrrell has relationships across the LNG value chain and a strong track-record of securing new business. He has raised over $500 million in equity capital in U.S. and delivered projects globally. Prior to joining the Hoegh LNG group, Mr. Tyrrell served as a Managing Director in the energy team of Perella Weinberg Partners, a global independent advisory and asset management firm, from June 2009 until January 2014. From 2003 to February 2009, Mr. Tyrrell worked for Morgan Stanley in various investment and banking roles. From 1994 to 2000, Mr. Tyrrell was an engineer at Schlumberger Limited. Mr. Tyrrell has a MBA from Harvard Business School and an undergraduate degree in Mechanical Engineering from Imperial College London.
Didier Holleaux
Executive Vice President
Engie
After graduating as an Engineer (Ecole Polytechnique and Ecole Nationale des Mines de Paris), Didier HOLLEAUX started to work as an Engineer in the car-manufacturing and in the oil industry. He then made a career in the French Civil Service which led him to the position of head of the departmental staff ("Directeur de Cabinet") of the Energy Minister (1992-1993). Didier HOLLEAUX joined Gaz de France (merged in GDF SUEZ in 2008 and renamed as ENGIE in 2015), in 1993. Since then, he held different managing positions in the transmission, distribution, and LNG businesses of the company. He also founded and managed the North Sea Exploration and Production (1997-2000) and managed the worldwide Exploration and Production of the group (2007-2015). Since 1st of July 2015, he is Executive Vice President of ENGIE. He is currently in charge of special projects particularly in the field of renewable gases, gas supply, and external representation. Since June 2021, he is President of EUROGAS, the European Gas Industry association.
Frank Harris
Head of Global LNG Consulting
Wood Mackenzie
Frank leads our LNG consulting practice worldwide; he brings almost 25 years of expertise in strategy development and market analysis together with profound knowledge and understanding of the global business. A recognised expert on the global LNG industry, Frank has worked with many leading utilities and midstream and downstream gas companies on market positioning, trends and forecasting as well as project development. He has also advised upstream clients on developing integrated gas strategies. For National Oil Companies, Frank has worked on gas monetisation strategies, with particular focus on LNG project development; he has supported multiple LNG facility financing projects. Frank has considerable knowledge of advising on the procurement and sale of LNG and is a founder of our LNG Service. Early in his career, he worked for Andersen Consulting's utilities team on energy market liberalisation. He is familiar with gas markets across Europe, Asia, the Middle East, Australasia and the Americas.
Javier Moret
Global Head of LNG
RWE Supply and Trading
Javier is currently Global Head of LNG at RWE Supply and Trading, one of Europe's leading trading houses. He has more than 15 years of experience in the LNG industry. Prior to joining RWE Supply and Trading in June 2012, he was in the role of Director of LNG Origination at Bank of America Merrill Lynch. He has also held roles in LNG at Repsol and Gas Natural Fenosa, from trading and origination to shipping and business development. He has studied at the IE Business School, Energy Institute of Repsol and Spanish Maritime Institute.
Bashar Mohamadieh
VP Sales, Commodities & Maritime Analytics
Wood Mackenzie
Bashar joined Wood Mackenzie in 2008 and has held many positions ranging from managing client relationships in the Middle East & Africa region to most recently managing product sales as VP of Sales for Commodities and Maritime Analytics. Prior to Wood Mackenzie, Bashar held multiple commercial positions at "TABREED" a UAE based public joint-stock utility company, and "CONTAX Partners" a UAE based boutique consulting firm. His professional experience has evolved around business development advisory, market growth strategies, product commercial strategies, product development and commercial partnerships. Bashar holds a BSc degree in Mechanical engineering from Jordan University of Science & Technology, which is complemented with an MBA degree from the American University in Dubai.
Eric McGuire
Director, Natural Gas and LNG Analytics
Wood Mackenzie
Eric is a Director on Wood Mackenzie's Commodities, Trading, & Data Analytics team. He has 18 years of natural gas market experience with time spent working for both BP and PetroChina where he focused on analytics and trading across North American markets, global gas markets, and LNG. Before joining Wood Mackenzie, he served as the General Manager of Natural Gas and LNG trading for PetroChina International America.
Andrew Walker
VP LNG Strategy and Communication
Cheniere
Dr. Andrew Walker is the Vice President for LNG Strategy and Communication for Cheniere. He is located in London and is responsible for the LNG Strategy and Market Outlook of Cheniere, reporting into the Chief Commercial Officer. Until October 2015 he was Vice President for Global LNG - and prior to that Head of LNG Strategy - at BG Group where he worked for over 20 years before joining Cheniere. During his career in LNG, he has been located in Singapore, Egypt, the USA and UK and has worked on numerous LNG projects including Atlantic LNG in Trinidad and Tobago, Egyptian LNG, and Dragon LNG in the UK. Dr. Walker has a Doctorate in Geology from Imperial College, University of London.
Mauro Chavez
Research Director, European Gas and LNG Markets
Wood Mackenzie
Mauro has more than 14 years of experience in energy markets and is a recognised specialist in the natural gas and LNG industry. He is responsible for Wood Mackenzie's European gas and LNG market coverage, and is based in London. Previously, Mauro headed the Latin American gas markets team and in that role he supported LNG-to-power projects, new gas supply agreements, gas monetisation strategies and M&As of gas infrastructure in Latin America. Mauro advises companies at the executive level, as well as being a regular speaker at international industry conferences, and is quoted in various print and broadcast media outlets. Prior to joining Wood Mackenzie, Mauro spent time as visiting researcher at Imperial College London, the Center for Environmental and Sustainability Research in Portugal and the Center on Energy and Environmental Economics in Brazil. He has worked in the Ministry of Mines and Energy and National Environmental Fund in Peru. He has many publications in scientific international journals on energy and environmental topics and is a reviewer of the Energy Policy Journal, Energy (Oxford) and Energy Strategy Reviews.
Georges Tijbosch
CEO
MIQ
Georges is the former Director of Origination at Centrica, where he managed the team responsible for Centrica's large gas and power transactions. These included strategic gas supply deals, the strategic acquisition of innovative power trader NEAS Trading, and European green certificate deals. Before that, Georges was a director for ten years at London investment bank commodity trading desks. His previous positions include Director of Energy Sales at Goldman Sachs, Head of EMEA Energy Marketing at Bank of America Merrill Lynch, and Head of EMEA Commodity Finance at JP Morgan. Georges began his career in 1996 at BP Benelux as Sales and Marketing Manager for fuels and lubricants, and joined BP's London trading floor in 2000 as Senior Marketer, Oil Derivatives. He holds a master's degree in chemical engineering from the Université Libre de Bruxelles, Belgium.
Dulles Wang
Director, Americas Gas and LNG Research
Wood Mackenzie
As a director on our Americas Gas and LNG Research team, Dulles delivers analysis of all aspects of the natural gas value chain, and explores how changing market dynamics affect gas prices and market opportunities. Dulles' industry experience spans private and public sectors, starting with natural gas consulting at The Brattle Group, and fuels fundamental analysis and physical gas scheduling at NRG Energy. Prior to joining Wood Mackenzie, he was an energy markets regulator at the Alberta Securities Commission, providing primary regulatory oversight of what is now ICE NGX.
Vassilios Maroulis
Managing Director, Global Head Shipping, Logistics & Offshore
Citi Group
Vassilios joined Citi in 2005 and heads Citi's Shipping, Logistics and Offshore business globally. He has worked on a number of transactions across a wide variety of segments across the Shipping, Logistics & Offshore space. Vassilios graduated from University College London with a Masters in Naval Architecture and Marine Engineering. He subsequently received an MSc in Ocean Systems Management from MIT.
Peter Clarke
Senior Vice President – Global LNG
ExxonMobil
In April 2019, Peter assumed his current position as Senior Vice President and head of ExxonMobil's global Liquefied Natural Gas (LNG) business, which focuses on end-to-end value chain management for ExxonMobil's industry-leading LNG portfolio, and includes all activities from project development to production and marketing. Prior to this role, Peter was President, ExxonMobil Gas & Power Marketing Company and was responsible for ExxonMobil's natural gas, LNG and power marketing around the globe. Marketing activities were integrated across ExxonMobil's new Upstream companies following a re-organization in April 2019. Previously Peter served as vice president, international gas, ExxonMobil Gas & Power Marketing Company, and lead country manager for ExxonMobil businesses in the U.K. Peter joined Esso Ireland in 1987 and held various management positions in ExxonMobil's natural gas and LNG marketing and supply and trading organizations, living and working in Asia, Europe and the USA. Peter was born in Dublin, Ireland, and is a graduate from University College Dublin with a bachelor's degree in mechanical engineering.
Cristian Signoretto
Deputy COO Natural Resources, Director Global Gas & LNG Portfolio
Eni
Cristian was born in Verona in 1974, he is married and has three children. He was appointed Deputy of Chief Operating Officer Natural Resources and also Director Global Gas & LNG Portfolio of Eni on July 1, 2020. After graduating in Mechanical Engineering in 1999 from the Politecnico di Milano, he did his military service as officer in the Italian Army. In 2000, he was awarded a scholarship for a research doctorate at the Politecnico di Milano's Department of Energy, where he was involved in research projects and teaching activities. In 2001 he joined McKinsey. He graduated with a Master's degree in Business Administration from Columbia University in New York in 2005. After a brief stint at Citigroup in New York, he continued his career in McKinsey, mainly working on projects in the Oil & Gas and Banking & Insurance sectors. He joined Eni in 2007, in the Office of the CEO supporting the Top Management in defining corporate strategies and overseeing specific projects at group level. Between 2008 and 2016, he worked he worked in Eni's Gas & Power business, first as Senior Vice President International Sales and later as Executive Vice President International Markets and LNG. In November 2016, he took the position of Executive Vice President Portfolio Strategy & Long Term Gas Negotiations in the Midstream business with responsibility for managing the gas supply portfolio and long-term relationships with gas suppliers. In February 2018, he became Executive Vice President of the Gas Business Unit with responsibility for the entire midstream gas value chain, including marketing and trading activities. In April 2019, he was appointed Chief Gas & Lng Marketing and Power Officer of Eni. He is the Chairman and Chief Executive Officer of Eni Global Energy Markets S.p.A. (the wholly owned subsidiary of Eni responsible for all gas, LNG, power and CO2 trading and origination activities). He's a member of the Board of Directors for BlueStream which is a joint venture between Eni and Gazprom. He is President of Proxigas, the National Association of Gas Industries, and a member of the General Council of Confindustria. He is also a member of the Board of Directors of Eurogas, the European Association of gas companies, as well as of the Executive Committee of GIIGNL, the International Group of Liquefied Natural Gas Importers.
James Allen
Vice President, LNG Chartering & Operations
Cheniere
James has spent his entire career so far in LNG shipping having joined Cheniere in 2012 after graduating from Newcastle University. James has been heavily involved in developing the LNG Chartering desk at Cheniere and growing the Cheniere fleet from no vessels in 2015 to a current fleet of approximately 35 vessels. In 2023, James is now responsible for the chartering activity at Cheniere as well as the cargo and freight operations based in London.
Simon Crowe
CFO
Wood Mackenzie
Tarek Souki
Executive Vice President
Tellurian
Tarek Souki joined Tellurian as Senior Vice President - LNG Marketing and Trading in August 2016. Since joining, he has created the marketing team tasked with commercializing the Driftwood Project. Additionally, Tarek has overseen the build out of Tellurian's LNG trading group. Prior to Tellurian, Tarek was VP of Finance and Business Development at Cheniere Marketing in charge of finance for the marketing and trading group. He also led the build out of the middle and back office functions for Cheniere's trading desk. Before Cheniere, Tarek spent 14 years working in the banking industry, including most recently at Credit Suisse in New York and London. There he specialized in corporate and project finance for the resources sector. He holds an MBA from the University of Southern California and a BA in Economics from the University of California, Irvine.
Valerie Purvis
Executive Vice President, Head of Commodities
Wood Mackenzie
Valerie Purvis leads the Chemicals, Metals and Mining, Oils, Gas and LNG divisions at Wood Mackenzie. Val's teams provide customers with unique data and insight that drives smarter, more strategic decision-making. She builds and strengthens customer relationships, enhancing Wood Mackenzie's reputation as a leader and trusted partner in the natural resources industry. Val joined the Chemicals division in 2016 to lead the integration of Wood Mackenzie's acquisition of PCI – a consortium of five specialist chemicals companies. Under her leadership, the combined division has begun generating profits and shown a compounded annual growth rate of 15% over four years. Since then, Val has expanded her leadership remit to other commodity divisions of the business. Her first position with Wood Mackenzie was leading a team of Upstream energy analysts, focusing on exploration and production in the Gulf of Mexico. She went on to lead multiple teams at the company in Russia and the Caspian Sea. Prior to joining Wood Mackenzie, Val was a geophysicist in the upstream oil and gas industry. She gained experience working in numerous offshore locations, with a focus on Nigeria and the South China Sea. In addition to her primary roles, Val is the executive sponsor of the sustainability initiative at Wood Mackenzie. Val holds a BSc with Honours in Geoscience from the University of St. Andrews.
Elio Ruggeri
Managing Director
Snam FSRU Italia
Elio Ruggeri is a Senior Vice President at Snam. He is in charge of the LNG Business at Snam, one of the largest European transmission system operators. In his current role, Elio supervises existing assets and global development opportunities, serving as Chairman and/or CEO of the group' LNG assets companies. Previously, as SVP International Assets, he managed Snam's participation in various European energy companies, serving as board member in DESFA, IUK and Terega. Prior to joining Snam, Elio was SVP for gas supply and infrastructures at Edison SpA, where he spent almost 20 years with increasing responsibilities across the various elements of the gas value chain.
Nicole Papaioannou
Director, Gas & LNG Consulting
Wood Mackenzie
Nicole is a Director in Wood Mackenzie's EMEA Gas & LNG Consulting team, bringing 15 years of knowledge in the gas and LNG industry. Her main focus lies across the complete LNG value chain, including advising on market fundamentals, project development, project financing, marketing and negotiations across the full commercial agreement suite. Most recently, she has led and supported project financing work and transactional work on multiple US LNG export facilities and she has also conducted numerous studies and transactions covering LNG import terminals in NW Europe. Nicole joined from Mott MacDonald, where she spent 3 years advising the Government of Mozambique in its discussions with the Operators, enhancing its negotiating capacity through provision of understanding of the upstream gas production, the overall project economics and the proposed LNG marketing strategy. Throughout her years of working in the sector, she has provided commercial advice to Governments, Lenders, Investors, International Financial Institutions, Traders and IOCs in Europe, Africa and the Americas. Nicole holds a PhD and MEng in Chemical Engineering, and an MSc in Energy Policy, all from Imperial College London.
Ben Daniel
Chief of Staff
Global Infrastructure Partners (GIP)
Ben Daniel joined GIP in 2012 and is GIP's Chief of Staff. He is also an Investment Principal focusing on the energy sector including natural gas, crude oil, refined products, and LNG. He is based in New York. Prior to joining GIP in 2012, Mr. Daniel was a Vice President at Bluescape Resources, focused on unconventional oil and gas resource investing in the Marcellus and Eagle Ford Shale plays. Prior to Bluescape, he was a consultant at McKinsey and Company, working primarily with oil and gas clients. Mr. Daniel holds a Bachelor of Science with Honors in Mathematics and Master of Arts in Philosophy from Stanford University.
Julian Flaemig
LNG Origination Manager
RWE Supply and Trading
Julian works as an LNG Originator for RWE Supply & Trading and is also acting as Managing Director of RWE's FSRU Terminal venture Elbehafen LNG (Brunsbüttel, Germany). Julian joined the company in 2009 and has been working with a strong focus on RWE's LNG activities in Germany as well as sustainability topics ranging from Bio LNG to Carbon-neutral LNG and Ammonia.
Nadia Jakobi
CEO
E.ON Energy Markets
Nadia Jakobi has held various senior management positions in the energy sector for more than 20 years. In April 2023, she assumed her current position as CEO of E.ON Energy Markets GmbH, the group-wide commodity optimization & trading entity at E.ON. After graduating with a master's degree in Business Administration, Nadia joined E.ON in 2001 holding finance management positions in the UK (2005-2006) and in the gas wholesale business Ruhrgas (2007-2010) before entering E.ON's trading entity in 2011. There she was responsible for the financial integration of E.ON Ruhrgas and Energy Trading towards the new entity E.ON Global Commodities. With the spin-off from E.ON and IPO of Uniper in 2016 - being CFO of Uniper Global Commodities SE, CFO of Uniper Kraftwerke GmbH and simultaneously Executive Vice President Business Controlling of Uniper SE - Nadia was instrumental to Uniper's significant capital market outperformance. Nadia re-joined E.ON SE in 2019 as Senior Vice President– serving as CFO for the segment Customer Solutions being responsible for the integration of the Innogy's customer solution business and leading E.ON's group wide crisis management during the commodity crisis. Nadia is also Chairwoman of the Board of Directors of E.ON Sverige as well as a member of the Supervisory Boards of Essent and of E.ON Energie Deutschland.
Kristy Kramer
Head of Gas & LNG Consulting
Wood Mackenzie
Kristy brings over fifteen years of gas and energy industry experience to her current role leading Wood Mackenzie's Gas and LNG Consulting Practice. Kristy joined our consulting practice in 2016, working with clients to evaluate investment opportunities, design portfolio strategies and support project financing. She later transitioned to lead a global gas and LNG research team, delivering fundamental supply, demand and pricing analysis across global and regional gas markets, before returning to consulting. In her time at Wood Mackenzie, Kristy has worked with a wide range of clients through the gas and LNG value chain and across the globe. Earlier in her career, Kristy spent eight years at ExxonMobil, where she held a number of roles with responsibilities including leading deal evaluation and developing portfolio strategies for both proprietary gas and joint venture LNG assets.
Pablo Galante Escobar
Head of LNG, EMEA Gas & Power
Vitol
Pablo Galante Escobar is Head of LNG as well as overseeing all European, Middle East and Africa gas and power operations at Vitol. Pablo has over 20 years' experience in the energy sector and is a member of the Vitol Executive board. He began his career at BP Venezuela in 1996, before moving to London in 1999 where he became head of West Africa crude trading at BP. He joined Vitol in January 2006. During his time with Vitol Pablo traded crude across multiple regions, before becoming head of LNG in 2016. Pablo has an Honours degree in Economics from UCAB in Caracas.
Patrick Pouyanné
Chairman of the Board and CEO
TotalEnergies
A Graduate of Ecole Polytechnique and Chief Engineer of the French Corps des Mines, Patrick Pouyanné held various positions in the French Industry Ministry and in ministerial offices from 1989 to 1996, including Environment and Industry Technical Advisor to the Prime minister from 1993 to 1995 and Chief of Staff to the information technology and space minister from 1995 to 1996. Patrick Pouyanné joined the company TotalEnergies (ex Total) in January 1997, with positions in Angola and Qatar in 1999. In August 2002, he was named Senior Vice President, Finance, Economics and Information Systems in Exploration & Production, then Senior Vice President, Strategy, Business Development and R&D in Exploration & Production in 2006. In January 2012, he was appointed President, Refining & Chemicals and member of the Executive Committee. On October 22nd, 2014, the Board of Directors appointed Patrick Pouyanné as Chief Executive Officer, and he became simultaneously President of the Executive Committee. On May 29th, 2015, Patrick Pouyanné was appointed at the Board of Directors and on December 16th, 2015, he was appointed Chairman of the Board of Directors and Chief Executive Officer. Patrick Pouyanné is also member of the Board of Cap Gemini, Association Française des Entreprises Privées (AFEP), Institut du Monde Arabe, Ecole Polytechnique and Institut Polytechnique of Paris. Patrick Pouyanné is President of the Alliance for Education, French association against dropping out of school. Patrick Pouyanné is President of the Association Française des Entreprises pour l'Environnement He has been a Knight of the Legion of Honor since April 2015.
Andrew Pearson
Senior Vice President, Head of Gas & LNG
Wood Mackenzie
Andrew is the Head of our Gas & LNG business and is responsible for its strategic direction and operational success. He has lived and worked in Europe and the US operating in various leadership roles across the gas, power and renewables, coal and oil markets. He first joined Wood Mackenzie in 2001 and was initially in our Middle East Upstream Research team, before moving into the Commodities business in 2005 to establish our LNG research offerings. Prior to joining Wood Mackenzie, Andrew worked as a geologist in the North Sea. Andrew holds a MSc from the University of Newcastle upon Tyne and a BSc (Hons) from the University of Aberdeen.
Jonty Shepard
VP of Global LNG Trading and Origination
bp
Jonty joined bp Oil in 1992, where he performed several roles in operations, trading, and refining. In 1998 he took over the business development team looking after the Former Soviet Union, Mediterranean and Africa. During this period, he took on the role of bp nominated director in the setup of a new internet company the Intercontinental Exchange. In 2001 Jonty moved to Vietnam to be the marketing manager for upstream. In this role, he was responsible for negotiating gas sales agreements with the State Oil and Power companies and working with the World Bank to finance new Power stations. Following this, he moved to Angola where he was the commercial manager for bp's first deep-water oil development. Prior to his current role, Jonty was the executive assistant for the head of Integrated Supply & Trading, then Group Strategy, in the corporate centre. Jonty took over as global head of LNG for bp in 2006 with a responsibility for the management of bp equity production in Trinidad, Egypt and North West Shelf, merchant supply from Freeport, Coral, Oman, and other sources. There are significant future projects coming online including Tortue in Mauretania and Senegal and Calcassieu Pass in the USA. The portfolio includes a fleet of up to 35 LNG carriers, regas facilities in the UK, Spain and Italy, as well as long term customer contracts globally.