Lens
The industry standard for critical decision-support
Discuss your challenges with our solutions experts
Get in touch
For details on how your data is used and stored, see our Privacy Notice.
Digitally model and optimise the natural resources value chain
Lens is Wood Mackenzie's data analytics platform built to deliver insights at key decision points in your end-to-end workflows. Highly intuitive, it is designed for enterprise-wide use.
Developed to extend your Lens data access, Lens Direct is our API service that enables you to integrate our data into your proprietary systems and power your Business Intelligence tools.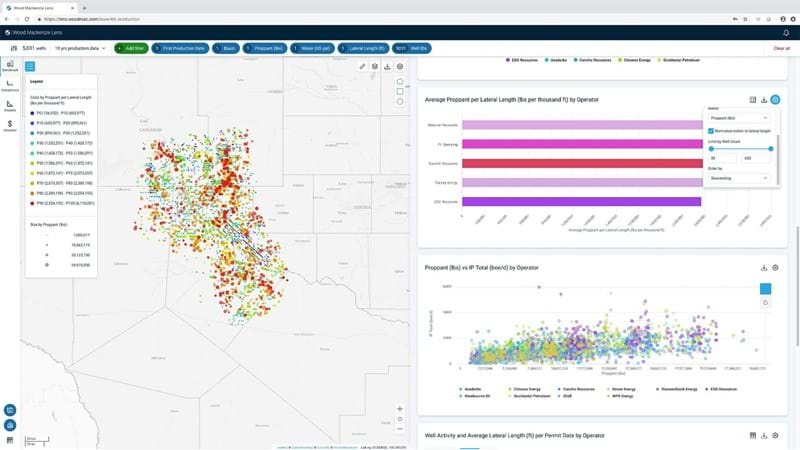 Decision intelligence that enables first-to-market advantage
With Lens, you can visualise, value, model and optimise assets, portfolios and companies. In seconds.
Designed to support your digital strategy and natural resources value chain
Serves your end-to-end workflows
Create efficiencies at scale

Powerful Cloud-native platform
Run complex valuations in seconds

Enables data-driven analysis
Visualise and present data insights at a
touch of a button

Offers flexible and modular structure
Unlock the workflows you require to transform enterprise collaboration.
Natural resources value chain
Integrated view from source to consumption
Assets
Companies
Portfolios
Markets
Technologies