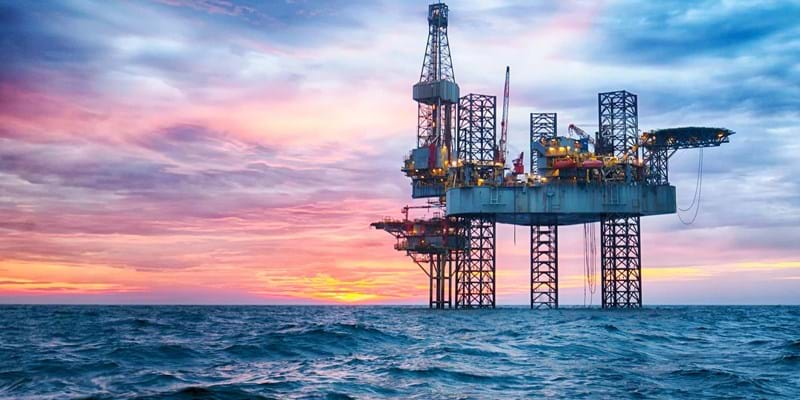 Lens Upstream
Your gateway to global upstream industry analyses
Accelerating digital transformation in oil & gas
As the oil and gas industry re-positions to stay investible, digital technology is revolutionising the sector by increasing efficiency, reducing costs, and boosting output while lowering its environmental impact.
Lens Upstream, powered by our cloud-native platform, enables you to discover, model, value and rapidly assess strategic growth opportunities and efficiently allocate capital for resilient and sustainable portfolios.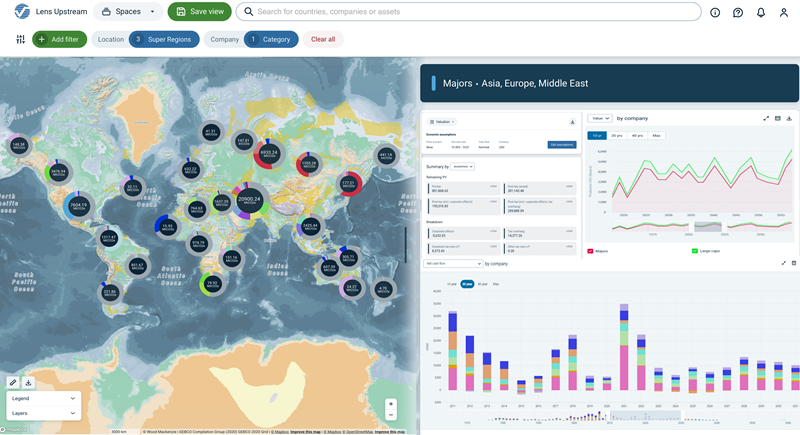 Navigate the energy transition with certainty
Identify and capitalise on emissions reductions while ensuring portfolio sustainability to 2050 and beyond.
Discover how
Actionable intelligence with immediate business insight

Finance
Finance
Analyse strategic investments, test 'what if' scenarios, or scan the market for potential buyers and sellers in a few clicks.

Exploration and Production
Exploration and Production
Simulate the economic impact of acquisitions and divestments and assess portfolio synergies in real-time.
Optimised workflows for faster decision-making

Discover, model and value assets and
companies and test hypotheses to
assess risk vs. reward

Identify strategic fit for potential targets
and compare acquisition candidates within
an intutative interface
Generate asset and multiple company valuations
using various pricing scenarios

Run 'what if' analysis for real-time M&A
ideation and assessment

Sculpt customer portfolios at speed
and on-the-fly

CO2 emissions screening
and benchmarking
Client Success Stories: Shell
"Data is changing so quickly…A product like Wood Mackenzie Lens allows you to visualise in real terms, a particular aspect you are interested in researching" - Richard Baker, Senor Energy Adviser, Shell.
Hear from our other clients about how our Lens Upstream has helped them get navigate the energy transition with certainty.
Discover more client success stories
The single source of truth.
Agile workflow solutions fit for any upstream segment
Lens Upstream
Lens Upstream
Comprehensive upstream data coverage with modelling insights to improve capital allocation.
Lens Subsurface
Lens Subsurface
Identify advantaged barrels and support key investment decisions with an integrated view of commercial and technical data.
Lens Lower 48
Lens Lower 48
Unconventional asset valuations and operational analysis for unconventional plays with analytics-ready well, land, and subsurface data.
Decision-intelligence like never before
Lens analytics-ready data and integrated workflows include a range of sectors and focus areas across the integrated natural resources value chain. Whether you're evaluating global upstream oil and gas assets or analysing projects in clean energy, we've got you covered.