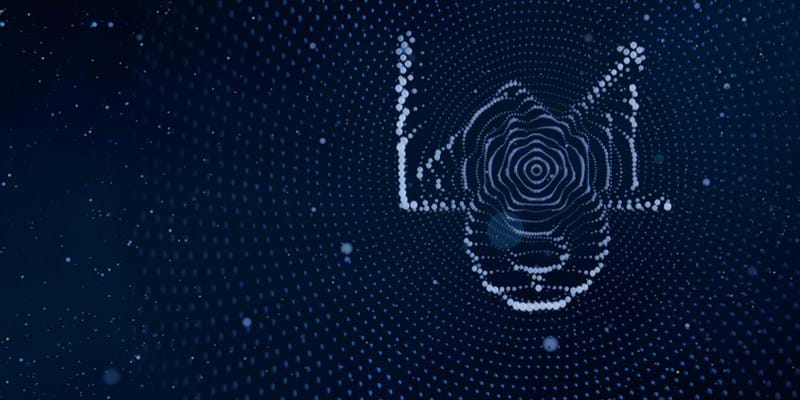 Lens Upstream Modelling
The valuations standard for the upstream market.
Valuations and market assessment in seconds
In today's energy landscape, resilience is critical. To remain competitive, you need timely access to high-quality data and trusted fiscal models to generate accurate and immediate business insights for confident decision-making.
Lens enables our customers to unlock the complexities of multi-asset and multi-company valuations by leveraging complete and integrated end-to-end modelling workflows as your single tool for critical decision support.
Value, analyse, or quickly re-model projects or investment scenarios on a regional or global scale.
Filter and visualise company and asset valuations at the touch of a button
View and customise multiple companies and asset valuation parameters, then use filtered results to solidify your acquisition or investment decisions with analytics-ready visuals.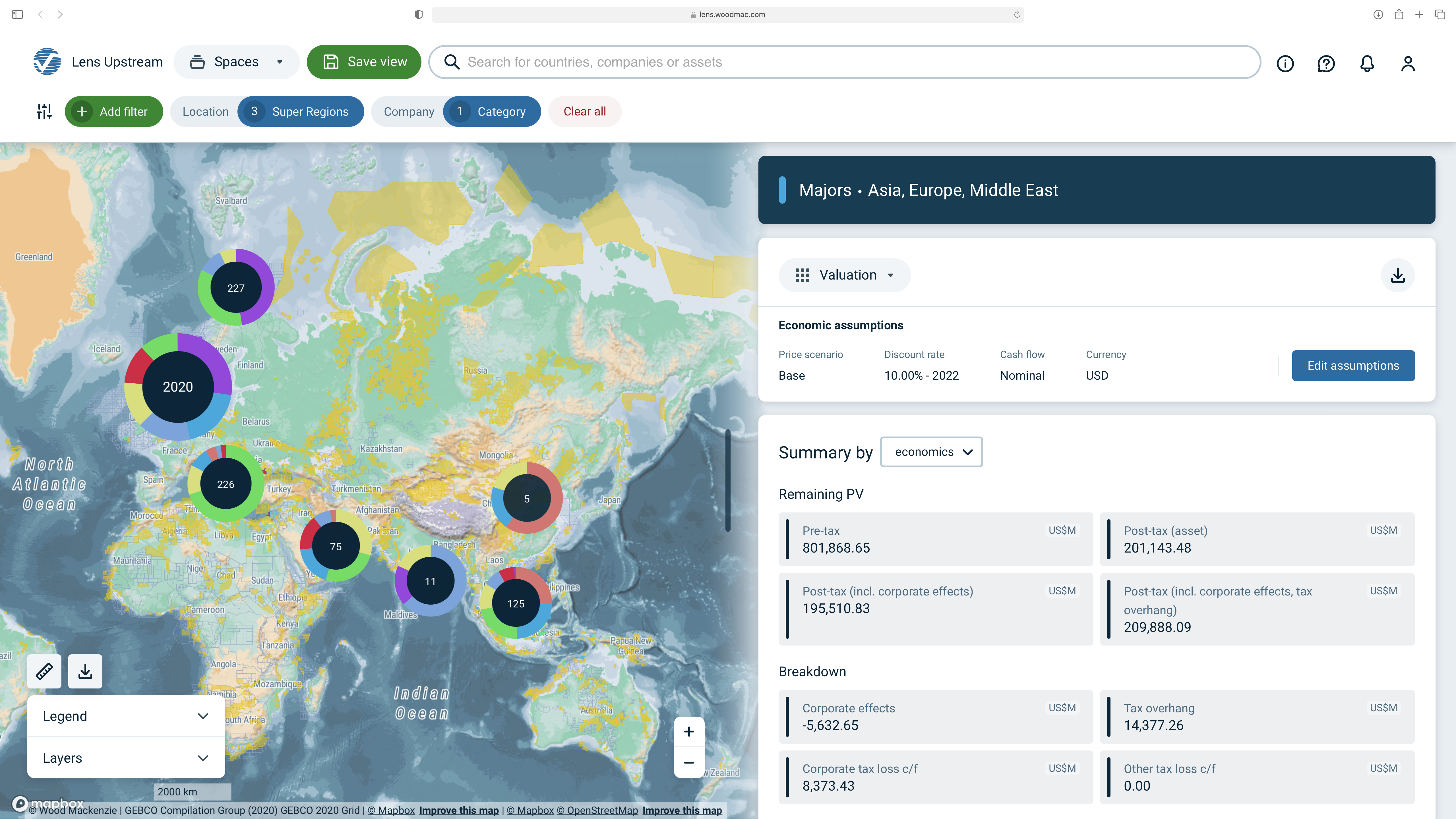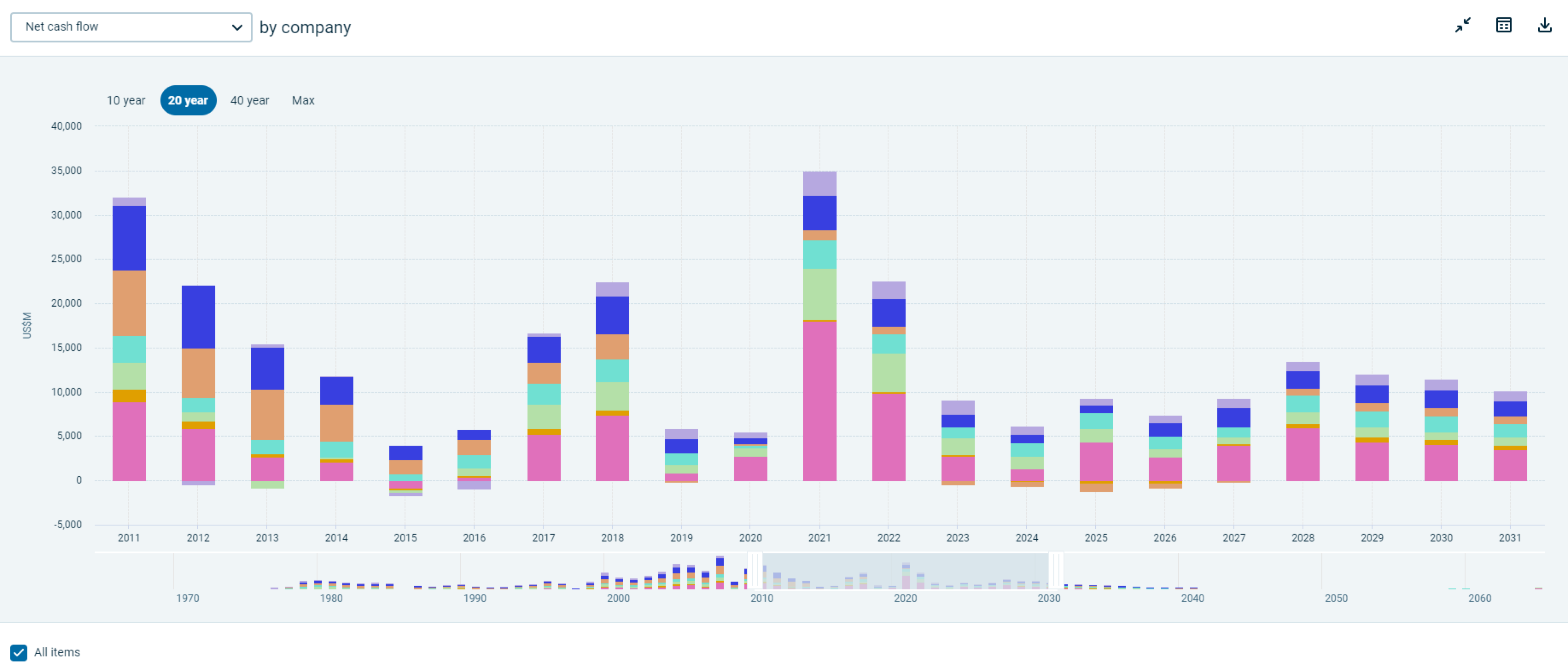 Generate valuation summaries using your economic assumptions
Understand how price sensitivity affects the overall valuation of companies or assets by interrogating Lens analytics-ready data with critical performance metrics such as production, CAPEX, OPEX, and NPV in just a few clicks.
Run complex multi-company valuations without the need for special skills or resources
One integrated solution means no need to jump between different tools and data sets and no separate processes of searching or filtering through complex data.
Lens consolidates valuations analyses as one integrated workflow, allowing your teams to be productive, remain agile, and develop invaluable insights on the fly.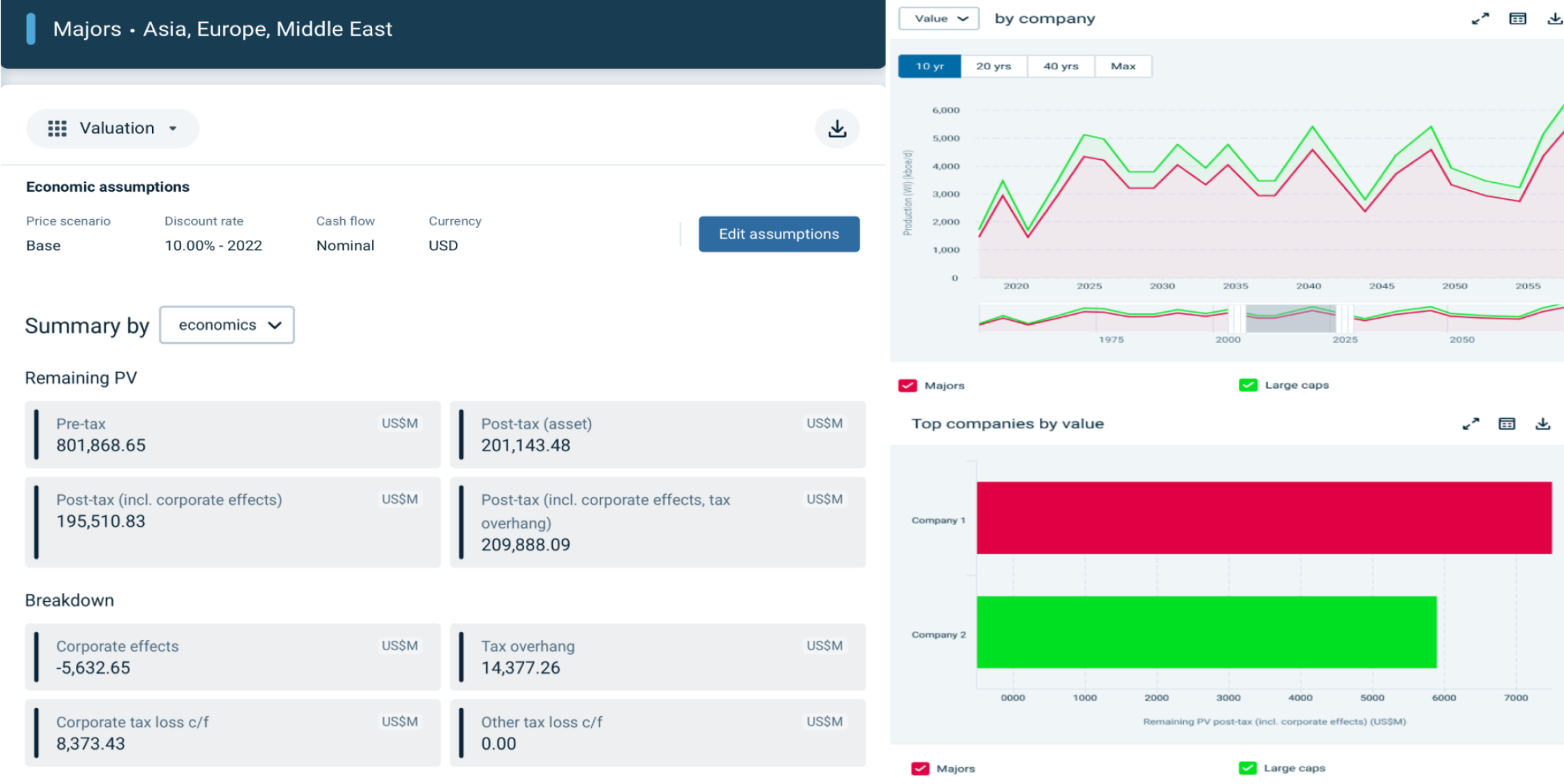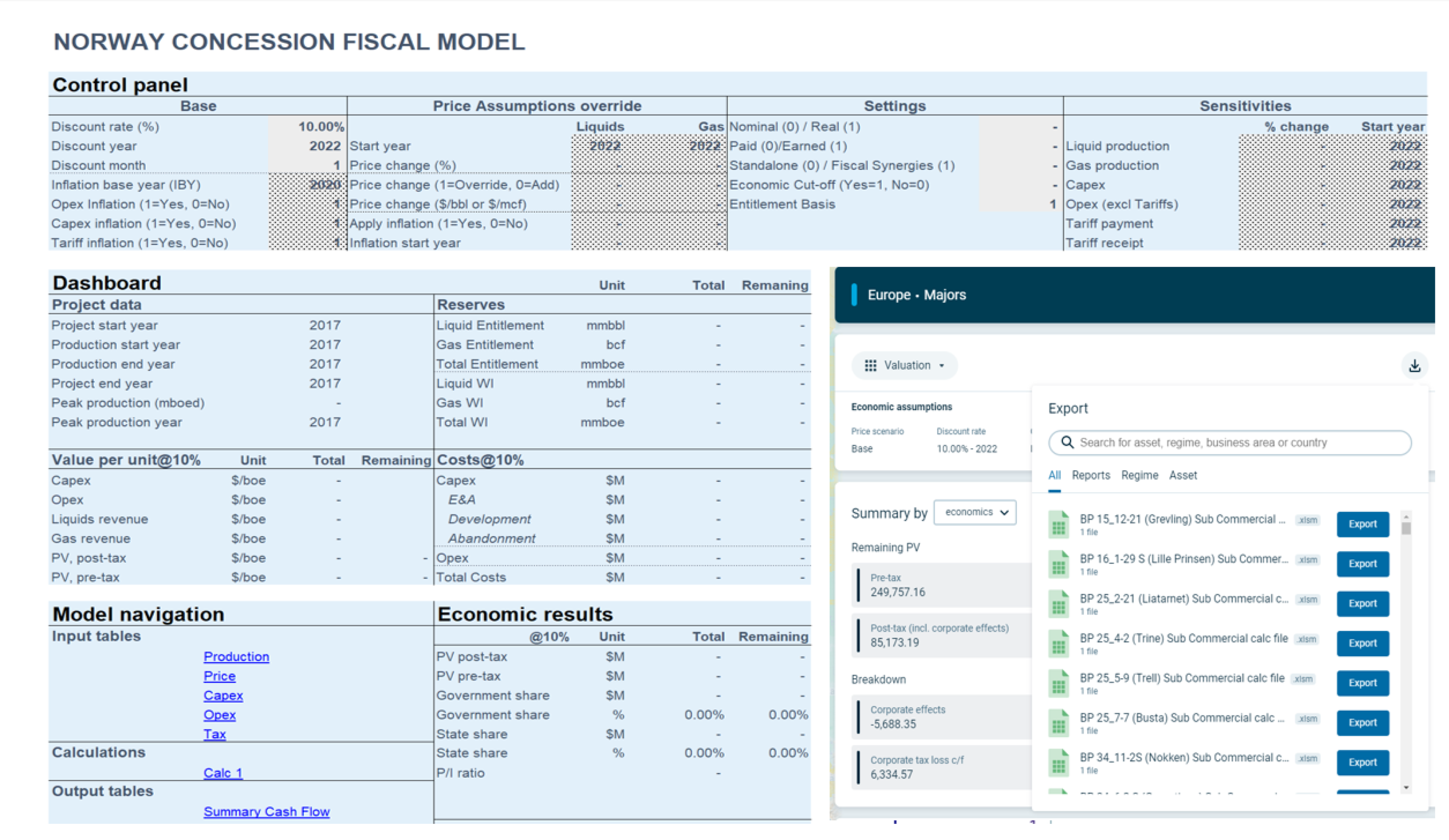 Empower enterprise collaboration
Fine-tune presentations and streamline off-line analysis by downloading and exporting Wood Mackenzie base case calculations and fiscal models at the asset, regime, or company level to Excel. Then share those critical findings with your colleagues to aid collaboration and decision-making.
See Lens Modelling in action

Upstream Company Valuations

Value companies at a consolidated level, including subsidiaries.
Upstream Asset Valuations

Generate valuations of multiple assets in seconds to identify the best strategic opportunities for your portfolios.
Transform team efficiency
Avoid the time-consuming creation of endless spreadsheets and presentations. Instead, leverage Lens to automatically generate presentation-ready analysis for confident decision-making.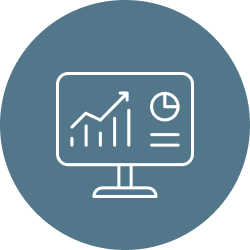 Efficient Operations
2x more time to perform
deeper analysis

Improved accuracy
100s of pre-populated proprietary
fiscal markers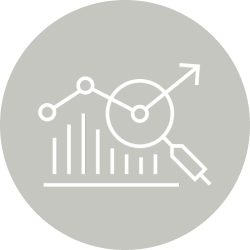 Faster Business Results
Run multi-company and multi-asset valuations in minutes,
not hours through parallel processing

Increased Confidence
Gain the benefit of unmatched insights and valuation expertise with high-quality research and data backed by over 200+ Wood Mackenzie Upstream analysts
To transform your business vision into reality you need the industry standard for critical decision-support.
Contact our team for a virtual or in-person demo.
Future-proof and build resilient, sustainable portfolios with Lens Upstream.
Lens Upstream is your single source for accessing Wood Mackenzie's upstream oil & gas data, with modelling insights designed to enable improved capital allocation for investments in clean energy.