Products & services
美国公共事业规模光伏研究订阅
了解影响美国大型公共事业规模光伏项目发展的因素,主动把握发展机遇
与我们分析师联系
联系我们
若您想知道您的信息数据如何被使用及存储,详情请参阅隐私条例。
Steer your organization towards the biggest opportunities
The U.S. Utility Solar Service provides the most in-depth analysis of the nation's largest solar market segment spanning market forecasts, policies, PPA prices, and insight into the project developer landscape.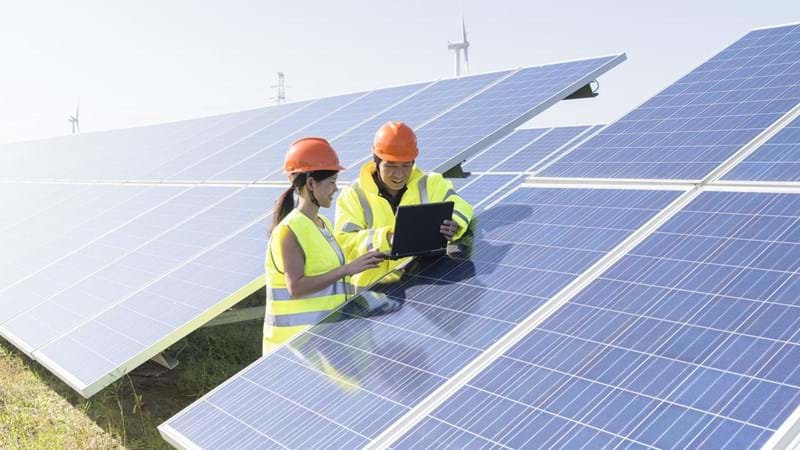 Timely, impactful insights and detailed analysis of the state and utility policies, competitive landscape, and development trends impacting the U.S. utility-scale solar market

Competitive landscape insights
Competitive landscape insights
A comprehensive view of the competitive landscape for developers, owners, and utilities. Use project trackers to identify market leaders, development strategies, and industry trends.

Project level granularity
Project level granularity
Access to the project-level granularity for >90% of the market with our U.S. Utility-Scale Solar Data Hub. Customize and analyze data most relevant to you. Segment by development status, project size, and location, and analyze historic and future contracted prices for projects.

State level market analysis
State level market analysis
Access reoccurring reports and connect with our solar analysts for forward-looking intelligence on contracting structures, trade policy, supply-demand balance, financing, and tax equity markets.
产品简介及特征
WoodMac美国公共事业规模光伏研究产品订阅服务将深入解析为您提供便捷的研究报告、数据及会议入场权限,协助您的战略决策。
服务内容涵盖:
深度市场报告及研究报告:及时、深入地解析影响美国光伏市场发展的政策调整、企业发展及市场动态。
每季度美国光伏市场概览:与SEIA共同撰写的报告将为您提供美国全国及各州的光伏吊装数据、价格、预测及政策分析
公共事业规模光伏市场更新:解析光伏市场动态、项目所有权、开发商情况及光伏产品采购情况
光伏数据平台:满足客户需求的数据分析及便捷使用的分析工具
会议入场权限:参与我们主办的光伏峰会,与业界大佬探讨交流。
15+

每年度发布的报告数量

5,000

追踪美国公共事业规模的项目进度

19GW

签署PPA的项目总容量

交流无限

与我们的分析师进行交流探讨