3 things we want you to know about us
1. Founded in 1923, we deliver research and consultancy to the natural resources sector. As the industry has evolved, so have we. We now cover the entire value chain, from tight oil buried deep in the Permian to the wind farms of Taiwan.
2. Our expertise connects us to some of the most significant events of our time – our 500 analysts and consultants influence the governments, boards and CEOs who help shape the future of the world's natural resources.
3. We're investing extensively in our people, data and technology to make sure we continue to lead the way in natural resources intelligence. Wood Mackenzie Lens® is the product of that investment. Find out why we're so excited about our new data and analytics platform.
Now tell us three things about you @WoodMackenzie #wm3things
In this era of rapid change, we're investing in creative thinkers and innovators – people who will challenge the status quo.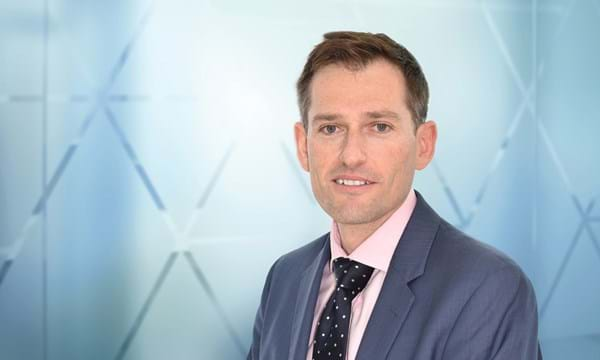 Mark Brinin
Co-President, Wood Mackenzie
Mark brings extensive leadership experience, informing our strategy to achieve long-term sustainable growth.
View Mark Brinin's full profile
Why work at WoodMac? Hear from WoodMackers in Singapore, London and Houston
What makes a WoodMacker?
Where others stop, we do more.
We share a single purpose – delivering exceptional insight and service to our customers across the global natural resources industry. Because when you're influencing decisions that have the potential to transform the natural resources value chain, more is always better.
We do this by gathering the most dedicated and energetic people who share our passion and vision for creating exceptional customer outcomes. And then we give them the power to make a difference.
Your career. Our priority.
Empower your future
We believe in giving our people space to do great work. But while most learning happens on the job, we also want to cultivate the skills and capabilities you need to succeed.
Join us and, aside from our diverse learning and development programme, you'll be equipped with e-learning resources, coaching, mentoring and knowledge-sharing opportunities so you can set your own direction and get to where you want to go.
Be rewarded
We expect nothing but the best from our people. In return, we reward innovative thinking, outstanding customer service and hard work.
Wherever you work for us and whatever your role, you'll have access to a range of benefits that include a discretionary bonus scheme, generous pension provision, medical cover and life assurance as well as 25 days' annual leave.
Make work…work
We know how important it is to strike a healthy work-life balance. To help you be at your best, we have a formal commitment and policy in place that supports family-friendly arrangements and promotes flexible working.