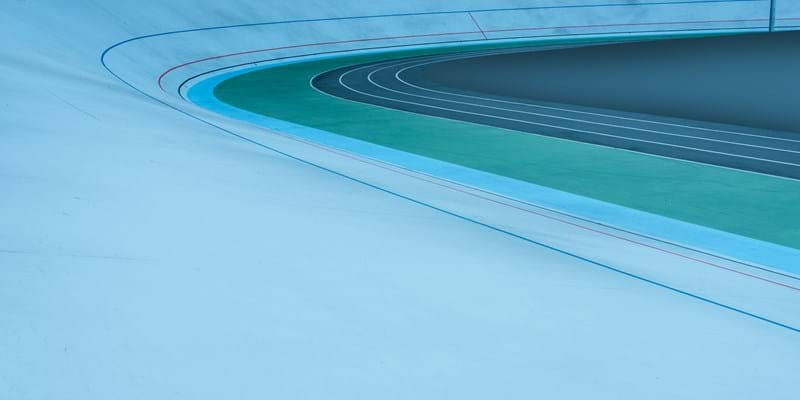 Subscribe to The Inside Track
Regular insights and analysis to drive business performance
Sign up today to get the best of our expert insight in your inbox.
Sign up for The Inside Track
For details on how your data is used and stored, see our
Privacy Notice
.
What you'll get
A roundup of the latest news and views from Wood Mackenzie's global team of analysts, tailored to your industry and interests, in your inbox. The Inside Track features Ed Crooks' analysis of the forces driving the week's biggest stories: Ed Crook's Energy Pulse
What it's about
In recent weeks, our natural resources experts have answered the following questions:
When is oil demand likely to peak and what does this mean for the global energy industry?
What would it take to limit global warming to 1.5 degrees?
What are the economic consequences of accelerating the energy transition?
Will CCUS and hydrogen live up to their hype?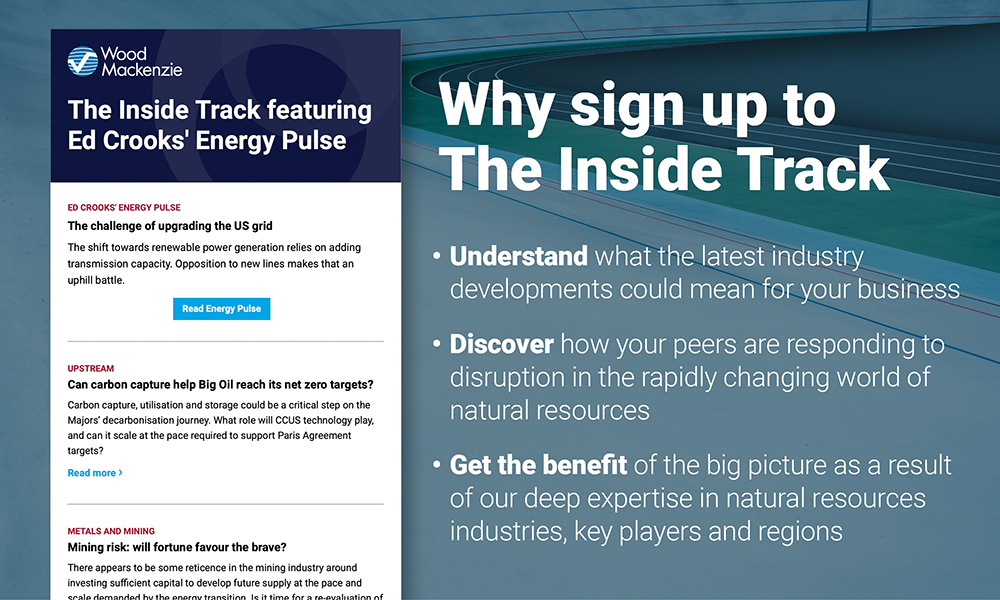 News

The latest natural resources news

Views

The expert view on industry trends and outlook

Peers

Insights from leaders in your industry

Events

Key moments in your industry
About Ed Crooks' Energy Pulse
How does oil production in Texas affect the price of gas in Japan? And how does German climate policy affect the price of electricity in New York? What about the impact of US-China trade wars throughout the energy value chain?
Get Ed's analysis of the forces driving the week's biggest stories in Energy Pulse.
Sign up to The Inside Track to receive it in your inbox.
Tell us what you think
Want to know more about a particular topic or trend in upcoming issues? If you'd like your question answered, tag it on Twitter using #theinsidetrack as a hashtag, or send an email to

info@woodmac.com

The Inside Track would love to get your feedback on the content you receive. Email

info@woodmac.com

with your thoughts.

No longer interested in The Inside Track? You can unsubscribe at any time.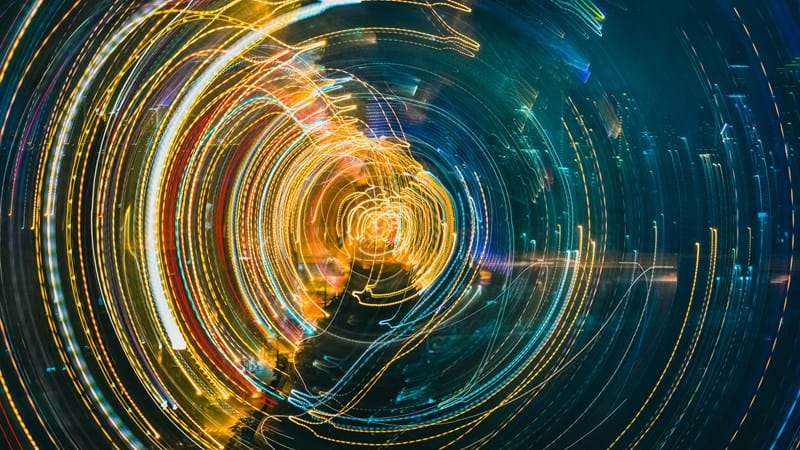 What's inside recent issues of The Inside Track?