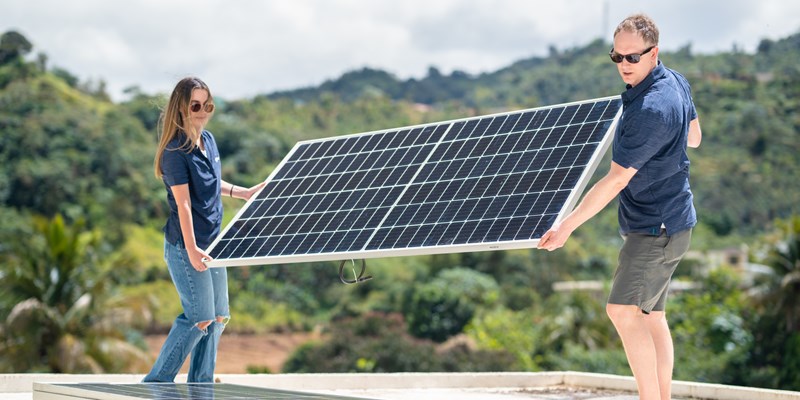 Wood Mackenzie's support of
Let's Share the Sun
Let's Share the Sun Foundation aspires to facilitate the use of solar energy in developing communities around the world. Together our mission is to raise funds to support energy access in Puerto Rico
Leading change
In 2021, we began our relationship with Let's Share the Sun Foundation. The foundation's mission is to improve the livelihood of local communities through access to solar energy, working to provide solar systems to communities with poor access to the grid.
With Let's Share the Sun we see the potential for building a lasting relationship, to continue to engage with local communities and leverage our strengths in research, advisory and data to help provide access to clean, sustainable energy.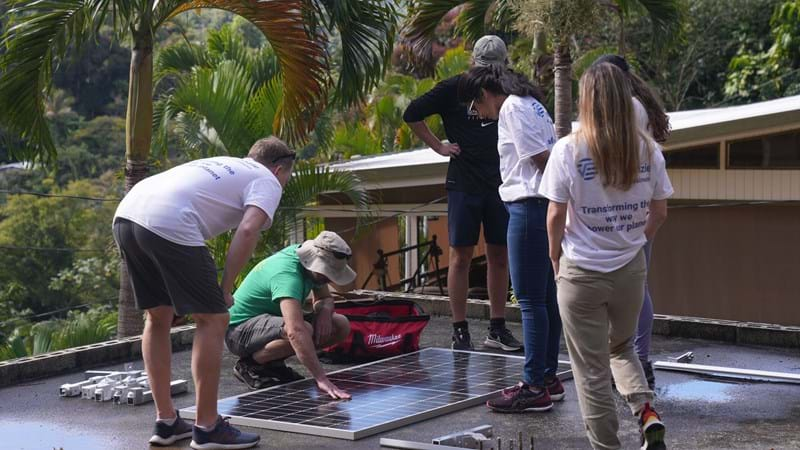 Latin America is rich in their access to the sun, but areas can lack fundamental resources
Tackling a global challenge
One billion people worldwide live without access to electricity. Let's Share the Sun's goal is to make electricity accessible to everyone, one community at a time.
We plan to use our expertise in the renewables sector to share knowledge with local utilities regarding the positive impact of distributed renewable generation. Alongside this support, we will be hosting energy-transition related webinars to raise awareness and funds, and our employees are donating and holding fundraising events which are match-funded by Wood Mackenzie and our parent company Verisk.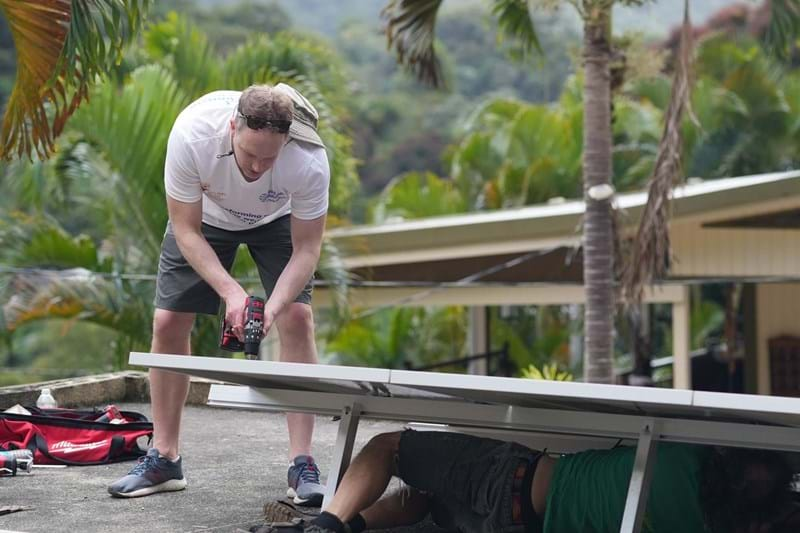 Solar power can mean better educational resources, improved healthcare, and more economic stability
Transforming the way we power our planet
To kickstart our initiative with Let's Share the Sun, we sent a team of three Wood Mackenzie analysts to the small Puerto Rican mountain village of Adjuntas.
Hurricane Maria, which hit Puerto Rico in 2017, damaged 80% of the territory's power grid. The prospect of improvement is poor with limited capital, infrastructure challenges and the increasing risk of intense weather events caused by global warming.
Let's learn more about Let's Share the Sun Foundation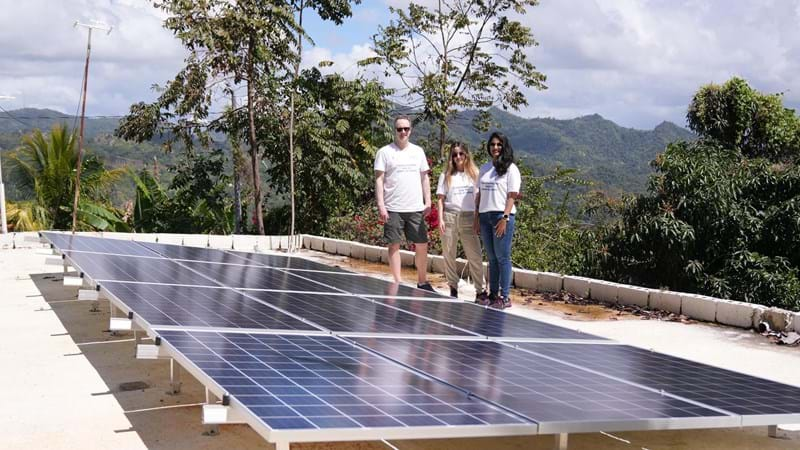 The project in Adjuntas provides residential solar systems to families with special medical needs
Our volunteers
Luke Lewandowski, Director of Research for Power and Renewables, became aware of the charity after its founder, Bill Jordan, reached out to him on LinkedIn. Following a charity project that Luke participated in where he helped to raise funds for solar installation in Oklahoma for the Navajo Nation, he was eager to continue using WoodMac research to help vulnerable communities.
Valentina Izquierdo, Research Analyst for Solar in Latin America, was keen to get on board due to how well the project aligned with her job role and her own charitable experiences. Valentina's passion for the energy industry has led her to find an interest in renewable energy and the power it can have within Puerto Rico.
Prachi Mehta works in market research and product management for NGLs and also contributes to the EV service. She got involved with this project through a conversation with Luke that sparked her interest. Hearing about an opportunity to support an underprivileged community, Prachi began raising funds for the cause, creating the pitch to gain funding, and raising awareness throughout WoodMac and LinkedIn.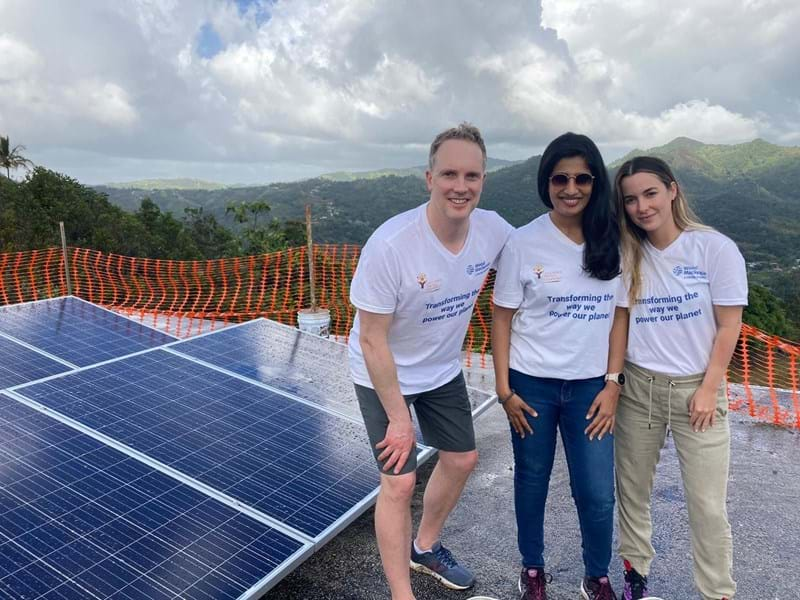 From left to right: Luke Lewandowski, Prachi Mehta, Valentina Izquierdo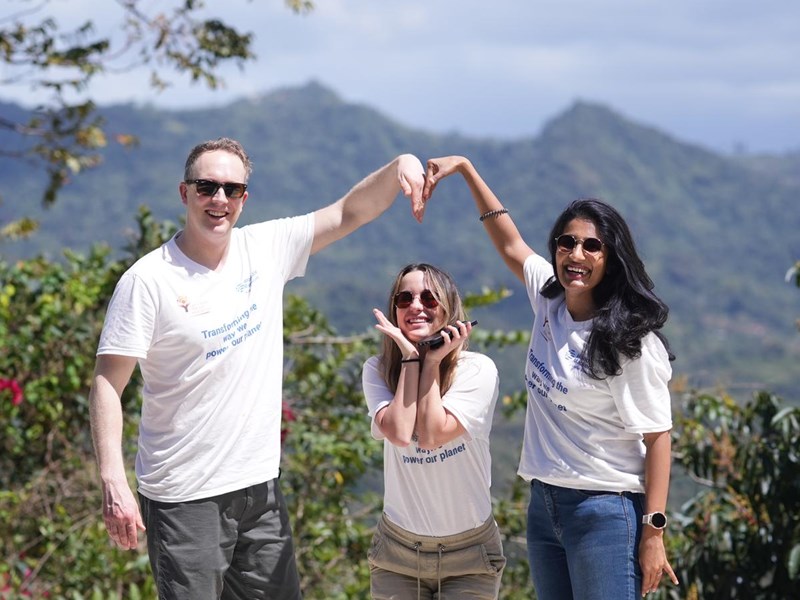 Donations gratefully received by us at WoodMac and Let's Share the Sun
We are fundraising to support the transport and installation of 60 solar panels to high priority households in Adjuntas, Puerto Rico
Donate here
Let's Share the Sun related content