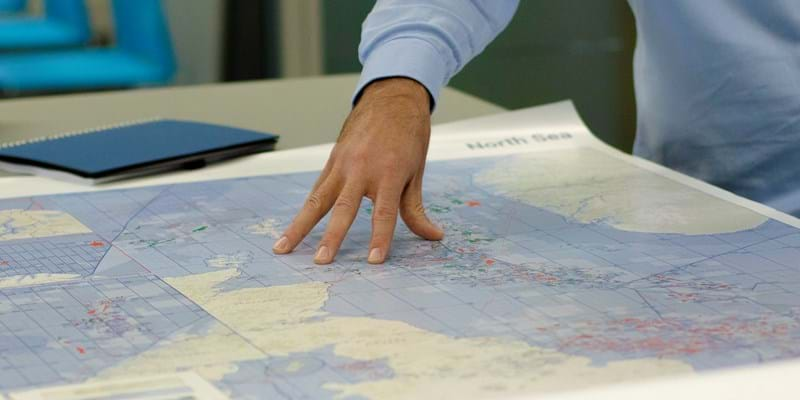 Make your next move with our natural resources maps
Pinpoint opportunities on a map
Make strategic decisions with confidence
What might you spot if you could step away from your screen and see your industry from a different perspective? Wood Mackenzie's in-depth industry and market-data wallmaps provide a striking visual representation of your next strategic opportunity. That's why you'll find our wallmaps in corner offices and boardrooms throughout the global energy industry – even in this age of Big Data, digital maps and paperless offices.
Why buy our wallmaps
Our maps bring together trusted data and research from across the globe. And we have a team of analysts and researchers committed to ensuring the continued accuracy and consistency of data across the entire collection. With a Wood Mackenzie map, you can:
Gain an instant visual appreciation of multiple assets and markets across global locations.
Use them as reference documents in group discussions
Get a single, reliable overview
1000+

Data points in every map

A0

Large printed map perfect for any office wall
What will you receive?
Printed to make a big and lasting impression, each map is 84cm x 120cm or 33 inches x 46 3/4 inches on high quality paper
Couriered to you when purchased online
Delivered in a tough cardboard tube to ensure maps reach you in pristine condition