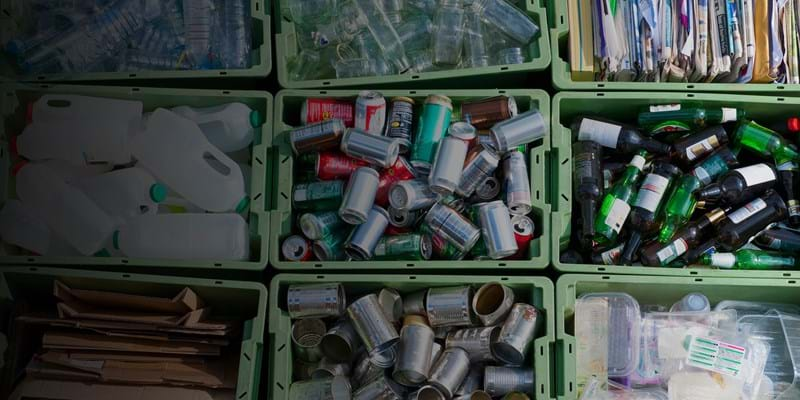 The materials transition is underway
How do emerging trends around sustainability, recycling and circularity affect materials markets? Bookmark this page to get the latest news and views from our global experts.
The materials transition: frequently asked questions
What is the materials transition?
Just as the energy transition is reshaping the way we power the world, the material transition is changing the way we produce and use materials. We define it as the process through which we account for, and seek to minimise, the costs of extracting and disposing of the raw materials consumed in the global economy.
What's driving the materials transition?
Growing populations, incomes and new technologies have increased society's appetite for materials. On the current trajectory, materials use is on a course to double by 2050, with a 70% increase in waste generation.
This is unsustainable. The materials transition will be driven by societal concern, regulatory interventions and technological innovation.
How much progress has been made?
Many economies are finding ways to decouple economic growth from material consumption. Over the past 30 years the mass of material consumed per unit of GDP dropped by 47% in the US, for example. That trend offers hope of a more sustainable future, but it will take real commitment to deliver systemic change.
What needs to happen next?
Governments, companies, and consumers must all play a proactive role. The materials transition calls for ambitious regulation, investment in innovative, sustainable solutions, and the wielding of consumer power.
The energy transition shows that change of this scale is possible – but materials sectors have some catching up to do. Read Welcome to the materials transition to find out more.
Which industries are most affected by the materials transition?
Construction and infrastructure are the biggest consumers of materials globally. But plastics and packaging is currently in the spotlight. Read Making materially better choices for a case study.
As the materials transition gathers pace, displaced demand from across the plastics value chain would have a knock-on effect on global oil demand, and the petrochemical feedstock sector. These changes would put pressure on refiners.
Got a question about what the materials transition means for your business?
250%

Increase in the total mass of materials extracted 1970-2017

70%

Increase in waste generation by 2050 on the current trajectory

95 Mt

Potential for displaced plastic demand from the materials transition by 2040

1.5%

Potential drop in global oil demand as a result
Explore our latest materials transition insight and analysis