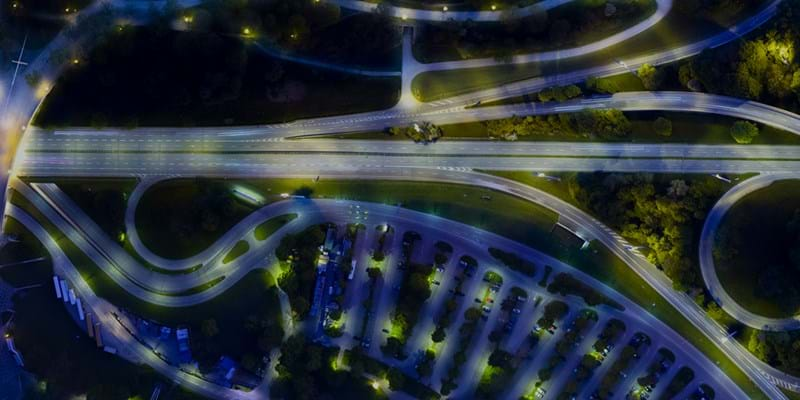 Charting the Energy Transition Pathways
3 Key Themes you need to know
Navigate the energy transition
Discuss with our experts
For details on how your data is used and stored, see our
Privacy Notice
.
Net zero scenario: who, where and how?
The world has a massive challenge to limit global warming to 1.5 ˚C, in line with the Paris Agreement. We will have to employ multiple solutions over the next few decades, as seen from the left chart. Electrification is central to the shift away from fossil fuels, with renewables and electric vehicles important disruptors in the early phases of the transition. Later, emerging technologies including carbon capture and storage and hydrogen at industrial scale will become critical for decarbonizing hard-to-abate sectors. Advanced nuclear, bioenergy, geothermal and battery storage each plays an important role.
Carbon market: Play by the rule
Carbon pricing is seen as a critical policy tool to spur the energy transition. Of the world's top 10 emitters responsible for 60% of global emissions, half have existing carbon pricing regimes and most cover the industrial, power, transportation and building sectors. Global weighted average carbon price in compliance market hit US$ 28/tCO2e at the end of 2021, representing a 15% growth from the end of Q3 2021.
Voluntary carbon market size keeps expanding, and carbon offsets will constitute a crucial part to meet country level and corporate emission goals. The average carbon price in the voluntary market increased to around US$ 4.5/tCO2e in 2021, driving in 2021, driving the yearly traded volume to exceed US$ 1 billion.
Hydrogen and CCUS: Technology is the king
Low carbon hydrogen costs plummet creating a bare minimum US$600 billion opportunity. As electrolyser capex falls 35-65% in the next decade, sub US$2/kg green hydrogen is achievable in most markets at source, by 2040.
Global low-carbon hydrogen demand will increase from below 1Mt today to 223Mt by 2050. Energy security and net zero commitments will drive hydrogen demand in many sectors such as power, steel, shipping and aviation. Hydrogen co-fired as ammonia in coal plants in markets like APAC with traditional fossil-fueled power and practical limits for alternatives drive demand in power with 9 Mt by 2030.
Download the Hydrogen Spotlight (extract)
Hydrogen Spotlight - From production points to centres of demand: moving low-carbon hydrogen globally
Data hub at your fingertips
Interrogate Wood Mackenzie's commodity supply and demand forecasts, scenario outlooks, and emerging technologies – all in one easy-to-use tool.
Your energy transition guide with comprehensive coverage
Explore global net zero ambitions and actions in the areas of commodity, energy production, transport sectors and power sectors
Discover global hydrogen supply and demand outlook to 2050 with forecasts across five colours of hydrogen, 11 sectors and 23 regions
Track the project-level details of key carbon capture and storage projects for 15+ filters including capture technology, EOR, announced project costs
Examine Wood Mackenzie's proprietary levelized Cost of Hydrogen for low-carbon hydrogen and levelized Cost of Carbon Capture and Storage for CCUS
Overserve the carbon markets in terms of carbon pricing regimes, carbon tax, carbon offset and case studies
US$60 trillion

of investment opportunity under 1.5 scenario

223 MT

of global low-carbon hydrogen demand by 2050

US$175/t

of carbon price forecast under 1.5 scenario by 2050

12 Bt

of carbon removal capacity by 2050