Editorial
Navigating customer choice in solar
A primer on how price, financing and policy impact customer adoption of solar
Increased advocacy of climate change and interest in renewable energy coupled with technological and business innovation have all contributed to the strength of the US residential and non-residential solar landscape, a market that totals over 16 gigawatts of power. For homeowners and businesses that want to choose solar, a greater number of solutions are making the option accessible and economic – but new challenges in the residential and non-residential solar markets are stymying growth, fostering the need for new solutions.
Challenges in residential solar
From 2010 to 2016, the residential solar market grew steadily year-on-year, averaging 49 percent growth over six years. In 2017, the market slowed, and installations dropped 15 percent from 2016 and 2017. Customer acquisition and education have proven to be challenging for residential solar companies, contributing to the decline.
"Despite economics that create a good value proposition for consumers in mature solar markets – like California and the Northeast – states with mature solar markets suffered the most in 2017 because companies are struggling to acquire customers cheaply. Customer fatigue in early 2017 created an environment that has become very expensive to operate in," said Allison Mond, Senior Solar Analyst.
Many companies are now offering consumers more choices than ever with multiple financing options, including solar loans, and add-ons such as energy storage and energy efficiency upgrades, yet customer acquisition remains a struggle.
Community solar bolsters non-residential solar
The non-residential market reflects a different pattern – slower to start with peaks of growth coinciding with favorable legislation. Community solar has been a strong segment of the non-residential market, especially in recent quarters. These programs, set-up by utilities themselves or through legislation, can help commercial businesses with renewable energy targets to meet their goals without installing solar directly on their property. Although community solar programs are comprised of homeowners and businesses, commercial customers are often needed to serve a critical anchoring role in program structure.
These programs offer customers the benefit of potential savings without directly administering a PV installation. The long-term longevity and sustainability of these programs depend in part, on numerous factors, such as policy and effective program design – but also on the demands of eco-minded customers.
Enumerating benefits to commercial customers is key
On-site commercial solar has also been an important part of the solar market – a segment characterized by bespoke solutions and longer sales and installation processes. Because potential commercial customers are often seeking to meet specific corporate objectives or financial benefits, according to Michelle Davis, Senior Solar Analyst, commercial customers seeking PV installations are likely to confront issues around how the installation should be financed and who should benefit from the savings.
Savings are not the only customer motivation. Aggregated solar programs can be designed to meet specific goals, as is the case with many CCAs in California, which seek to beat renewable portfolio standards in the state, according to a GTM Research report, "The Total Addressable Market for California Community Choice Aggregators." In the report it is noted that 45 percent of the state's PV demand could come from CCAs in the future. Corporate offtakers have been an important constituent in pushing forward an agenda for greater renewable uptake.
Since the report was released in 2017, the number of CCAs has risen even further and California investor-owned utilities have suggested that CCAs could power as much as 80 percent of the state's grid load.
Solar customers are engaged energy customers
The customer options for solar, while diverse, still show gaps for customers who seek take a more proactive approach to their energy consumption – looking beyond energy efficiency measures to generating clean energy supply.
According to the US Solar Market Insight, Q2 2018 report, residential solar is projected to represent over 2 gigawatts of capacity and already represents 10 gigawatts of capacity installed since 2010 while non-residential solar is expected to contribute 1,800 megawatts this year – markers of how customers are choosing solar and shaping the distributed energy landscape. Still, each solar segment shows challenges that need to be overcome with innovation to serve customers willing and eager to engage deeper more deeply with their energy bills.
Solar PV Markets Service
The Solar PV Markets Service provides you with annual access to research reports, data tools, analysts and conference passes that will help you to make sound strategic business decisions.
1 Million+

US distributed generation projects tracked

136

countries analysed

Unlimited

access to our solar analyst team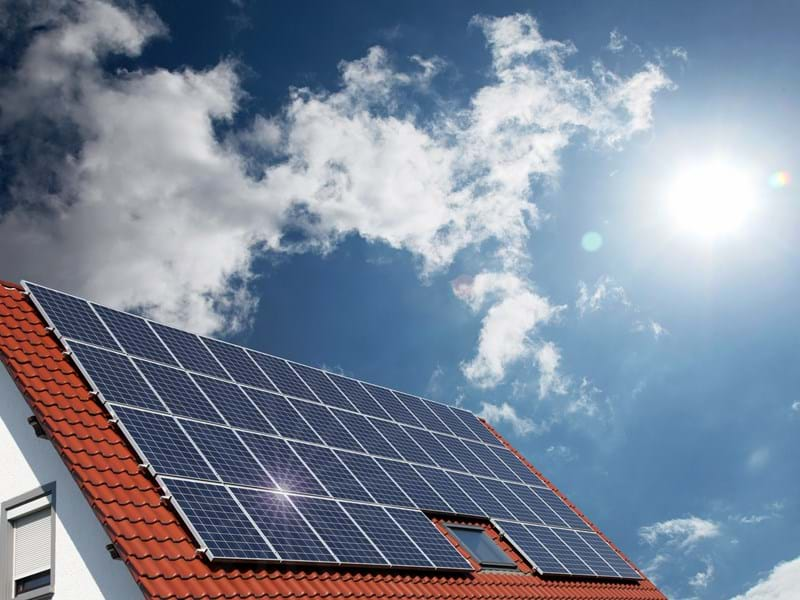 Understand the factors shaping solar markets and steer your organisation towards the biggest opportunities.
Solar PV Markets Service
Learn More