Discuss your challenges with our solutions experts
Contact an Expert
For details on how your data is used and stored, see our Privacy Notice.
From technology market shares and production costs to end- market shipments and component pricing patterns, we monitor the pulse of the global PV value chain. Our PV Pulse tracks the metrics and trends industry players need to stay ahead of the fast- moving PV supply market, in the form of a comprehensive data services package and slide summaries.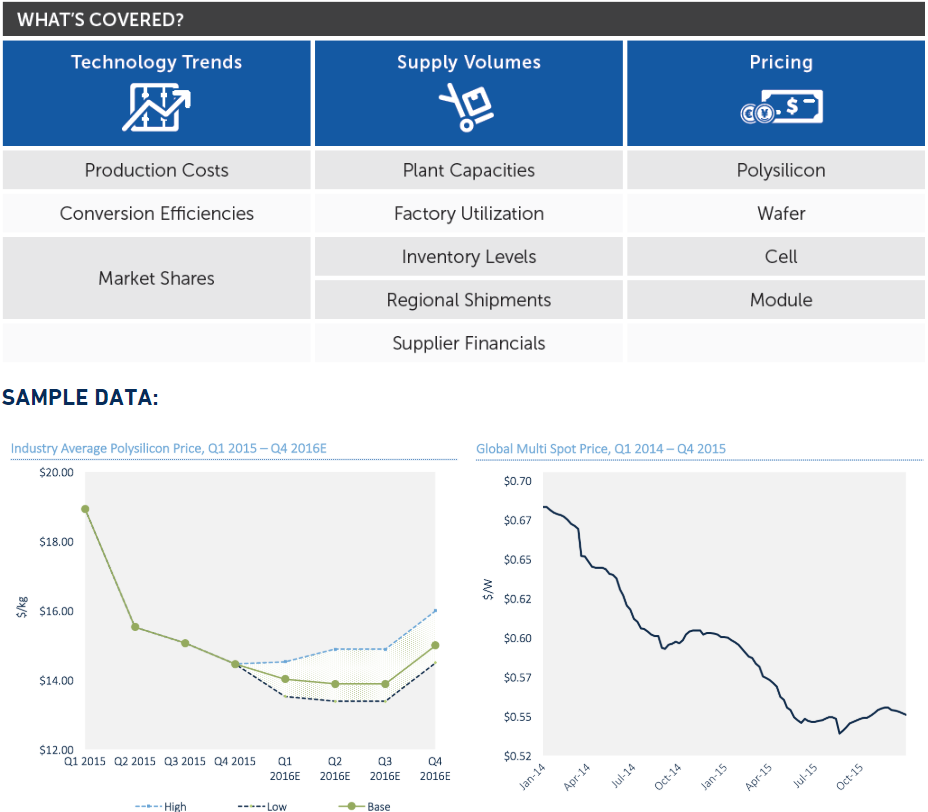 The PV Pulse is accessible through our Global Module Supply Chain Service.