Discuss your challenges with our Power & Renewables experts
Speak to an expert
For details on how your data is used and stored, see our Privacy Notice.
Editorial
Australia's power market: Soaking up the sun
Striking the balance between flexible demand, distributed generation, and storage
Due to its high penetration of behind-the-meter renewables and energy-only market structure, Australia's National Energy Market is on the cutting edge of the energy transition.
Late last month, Ben Kellison, Wood Mackenzie's head of grid edge research sat down with Chloe Munro, former chair of the Australian Energy Regulator, and Phil Blythe, Founder & CEO of Greensync, for a discussion on Australia's rapidly evolving power market.
From left to right, Chloe Munro, Ben Kellison, Phil Blythe
Ms. Munro opens the conversation by noting that with now well over 2 million rooftop solar installations, Australia has "too much sun" and asks, "what do we do with it?"
The discussion, available as an audio file below, explores how Australia can continue to displace fossil fuel use in its power market and unpacks how consumer behavior, technology, and platforms will allow the nation to soak up and utilize its vast renewable resources.
Key themes of the discussion include:
Managing increasing renewables penetration
Low and negative pricing and what it means
Energy storage in Australia
Green hydrogen
Flexibility and load resources as a new bridge fuel
And more
Australia's power market: Soaking up the sun
We need to start talking about flexibility and load resources as a bridge to loads that are actually large and flexible.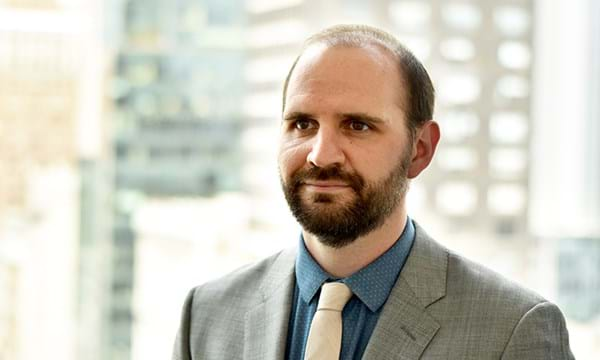 Ben Kellison
Director of Grid Edge Research
Ben is an expert on grid edge policy evolution, technology innovation, competition and project economics.
Latest articles by Ben
View Ben Kellison's full profile
In a forthcoming report on the Australian power market, Wood Mackenzie's Kellison provides a few takeaways:
1. Intermittency, over-voltage, over-generation, and negative pricing concerns will continue to grow as variable renewable energy capacity increases by 70% by 2024 across Australia.
2. Battery storage is one resource of many that will help address the scale of challenges introduced by 15 GW of distributed solar, and 39.6 GW of variable renewable capacity in Australia.
3. Modern portfolios of flexible demand-side resources can address both traditional peak load management use cases, and supply volatility by shifting demand to follow supply.