Editorial
Energy Management in the Connected Home
Competitive Landscape, Forecasts and Case Studies
Energy in the home is in the midst of a transformation. The growing proliferation of distributed solar, storage, electric vehicles and connected devices, along with the electrification of space and water heating is not only fundamentally changing residential households' energy profile, but also making that profile less rigid and more controllable.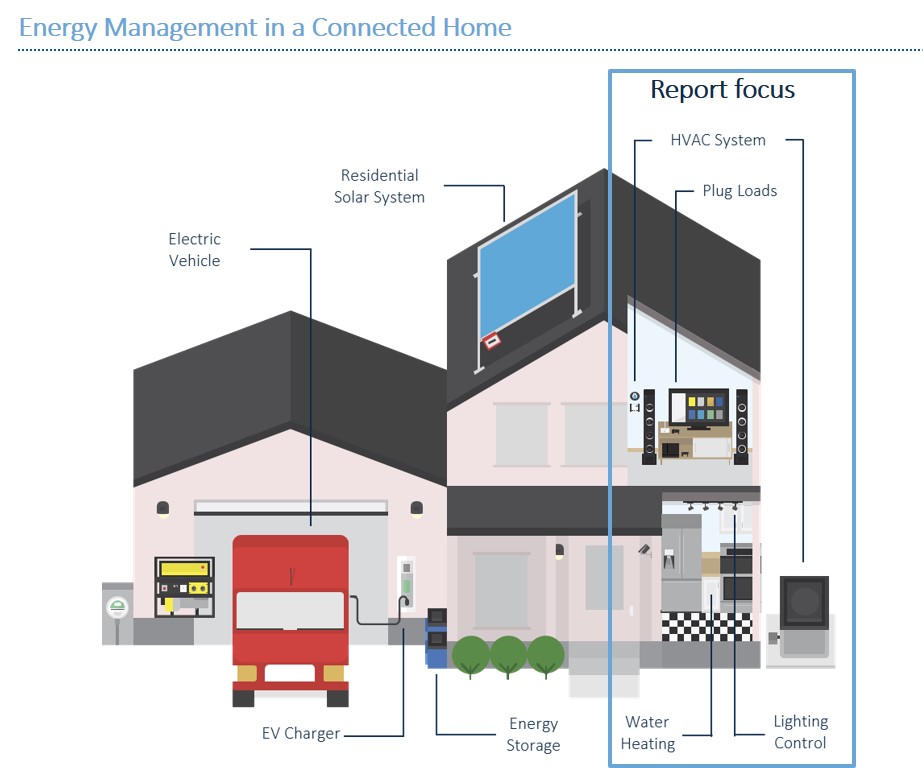 This report offers insights into the competitive landscape for home energy management systems (HEMS) solutions and connected devices, forecasts adoption of voice assistance devices, smart thermostats and connected lighting by residential households and analyzes vendor and utility strategy to increase market share and customer adoption.
What's included in the report brochure:
Table of contents
List of figures
Purchasing Information
To purchase the report, please click here to return to the report page.