Opinion
Supply chain bottlenecks limit China's offshore wind growth to 2021
40.4 GW of new capacity expected to come online by 2028

Xiaoyang Li
Director, APAC Power & Renewables Research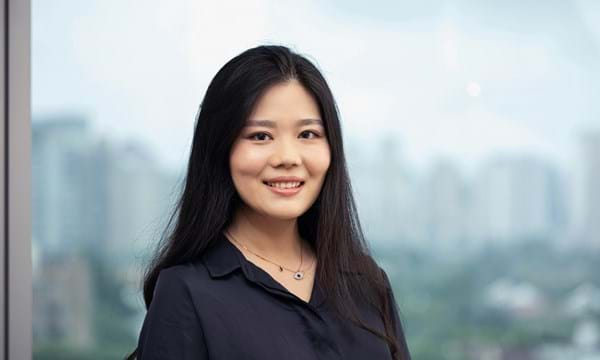 Xiaoyang Li
Director, APAC Power & Renewables Research
Xiaoyang focuses on analysis of China's renewables power market
Latest articles by Xiaoyang
View Xiaoyang Li 's full profile
Another round of subsidy cuts will be put in place from 2022 in the Chinese offshore wind industry as tenders gradually step in. To qualify for higher feed-in tariffs (FIT), offshore developers are now rushing to complete projects in the latest window. However, Wood Mackenzie expects only 20% of China's current pipeline to be connected to the grid by the end of 2021, limited mainly by the local supply chain.
According to our offshore project database, 45 gigawatts (GW) of projects that we have tracked so far have been approved for the higher FIT if commissioned before 2022. The overwhelming pipeline strengthens the long-term outlook, but also puts more pressure on the local supply chain than it can handle.
A lack of offshore wind supply chain and installation equipment won't be able to support provincial governments' ambitions in the short term. Bottlenecks in vessel supply are the main barrier to project delivery from 2019 to 2021. With only a few purpose-built wind installation vessels in operation now in the domestic market, developers can barely meet the grid connection deadline for all approved projects.
10-year market outlook
Nevertheless, Wood Mackenzie expects 10.8 GW of new capacity to come online during the installation rush from 2019 to 2021.
The market will then see new additions dip by one-third in 2022 when the FIT level reduces, compared with the previous year. But new additions will soon rebound to their normal level given China's huge market size and offshore potential, with an average of more than 4 GW of annual capacity additions from 2023 to 2028.
40.4 GW

of new offshore wind additions in next decade

2.6%

of CAGR from 2019 to 2028

36%

of decrease in offshore wind LCOE by 2028
In total, 40.4 GW of offshore wind capacity is expected to be grid-connected nationwide from 2019 to 2028. Guangdong and Jiangsu provinces continue to lead the market growth. These two key regions hold approximately 85% of project capacity that is planned or under construction and will contribute 60% (equivalent to 25 GW) of the new-build additions in the next 10 years.
Given the growing momentum, the 5-GW target outlined by China's National Energy Agency (NEA) in the 13th five-year plan covering 2015 to 2020 could also be met.
Offshore wind remains the most expensive energy in the near term. The average wind levelised cost of electricity (LCOE) is expected to drop from RMB646/MWh in 2019 to RMB409/MWh in 2028, representing a 36% decrease.
Developers will face earnings pressure when subsidies start to decline after 2021, and the offshore wind project LCOE will not drop below the provincial coal power FIT until 2028.
Download the brochure by filling out the form on the right column and you will be able to see what data points are included in the report.
The report is part of our Global Wind Markets Service and can be purchased below.
Country
The report studies the key drivers and barriers for new offshore wind power installations in China, with a focus on national and specific provincial markets.
China offshore wind power market outlook 2019-2028
Buy this report