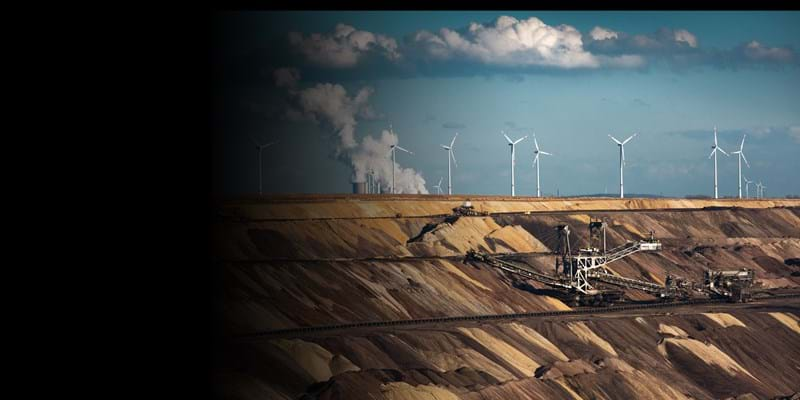 Metals and Mining Emissions Benchmarking Tool
Consistent, transparent, comprehensive
Submit your details and we'll be in touch to arrange a demo
Submit your details and we'll be in touch to arrange a demo
An independent assessment of carbon emissions in the metals and mining sector
Emissions targets set under the 2015 Paris Agreement will have far-reaching implications for the strategies of metals and mining stakeholders.
Companies across this sector are coming under pressure from investors and consumers to disclose climate-related risks to their businesses. With the potential of carbon costs emerging in a range of countries, scrutiny of corporate emissions footprints and value at risk will continue to increase.
Evaluating a company's carbon footprint based on their disclosure is currently extremely challenging. Until now, there has been no global, standardised approach to reporting on emissions.
The Metals and Mining Emissions Benchmarking Tool provides transparency at the asset and corporate level and across the value chain to enable a comprehensive assessment of emissions-related risks and opportunities.
To get in touch you can complete the form at the top of this page and we'll contact you to discuss in more detail.
Watch the video to learn more:
Emissions profiles

Asset-by-asset forecasts for the key metals and mining value chains to 2040

Carbon policy risk

Assessment of the likelihood and stringency of carbon regulation on the metals and mining sectors in 62 countries

Financial liability

Comparing companies' and assets' emissions profiles, risks and liabilities on a like-for-like basis

Carbon benchmarking

Evaluation of the impact of carbon pricing on asset and corporate valuations
What's the scope of coverage included in the tool?
The Metals and Mining Emissions Benchmarking Tool provides asset by asset emissions forecasts for the key metals and mining value chains:
1. Bauxite mines, alumina refineries and aluminium smelters
2. Steel mills
3. Iron ore mines
4. Metallurgical coal mines
5. Thermal coal mines
6. Copper mines, smelters and refineries
7. Lead-Zinc mines, lead smelters and zinc smelters
8. Nickel industry
9. Gold mines
It leverages Wood Mackenzie's comprehensive industry coverage of over 3,600 metals and mining operations.
How does the tool work?
The Metals and Mining Emissions Benchmarking Tool leverages our integrated view and independent analysis to enable you to develop porfolio and investment strategies and evaluate your future corporate exposure to carbon risk via competitive benchmarking, portfolio analysis and economic impact assessment.
The tool is an interactive, web-based platform created to access mined commodity emissions data by company, location and asset type. You can use the tool to:
Extract and download the data for your own interrogation
Access quarterly data updates to ensure timely and relevant analysis
Visualise the data in charts or maps to see how assets and companies compare
What is the metals and mining industry's thinking on carbon emissions?
During the process of formally launching our new Metals and Mining Emissions Benchmarking Tool, we have spent hundreds of hours engaging with a broad cross-section of players involved in the metals and mining industry about the mechanics and importance of measuring mining-related emissions.
A number of complimentary articles from our subject matter experts are published here.