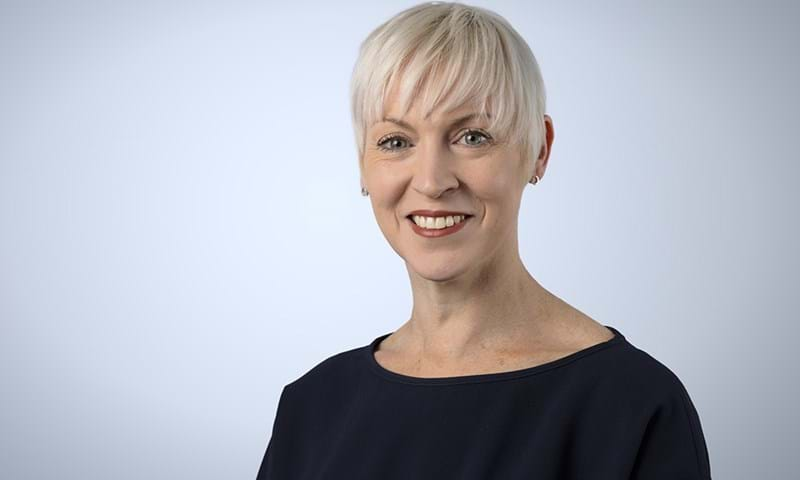 Eilish Henson is responsible for developing and implementing Wood Mackenzie's people strategy. She leads a global team of Human Resources professionals who partner with other Wood Mackenzie leaders to shape and deliver business strategy and collaborate with specialists in talent acquisition, development, learning and reward and recognition.
Having first joined Wood Mackenzie in 2001 as an HR consultant, Eilish has built a deep knowledge of the business. Over the course of her career, she has held many senior leadership positions, including regional HR leader for EMEA and APAC as well as divisional HR business partner roles. She is passionate about building a holistic people strategy that focuses on the attraction, retention and development of talent to drive a high-performance environment. Eilish believes strongly in fostering a thriving collaborative culture where everyone is valued for their individual skills and capabilities and can bring their authentic selves to work.
During a break from Wood Mackenzie, Eilish completed an MSc in Counselling Studies and subsequently qualified as a psychotherapist. She's brought her passion for mental health to bear at Wood Mackenzie, sponsoring its Thrive programme, which incorporates initiatives such as wellness, community engagement, sustainability, and inclusion, diversity and belonging.
Eilish's many qualifications include an MSc in Counselling Studies from the University of Edinburgh, a postgraduate diploma in Human Resource Management from Edinburgh Napier University, and a BA with Honours in Psychology from Trinity College Dublin. She is also a Chartered Member of the CIPD (Chartered Institute for Personnel & Development) and has a diploma in Cognitive Behavioural Therapy and Group Therapy from the Centre of Therapy in Scotland.