Market Report
Global Solar PV Tracker Market Shares and Shipment Trends 2018
Get this report
$3,990
You can pay by card or invoice
21 February 2018
Global Solar PV Tracker Market Shares and Shipment Trends 2018
Report summary
This brief includes the official 2017 global PV market tracker shares from our upcoming Global PV Tracker Landscape 2018 report. It provides the latest and most conclusive analysis of solar tracker vendors and also notes trends in tracker technology adoption and key themes for 2018.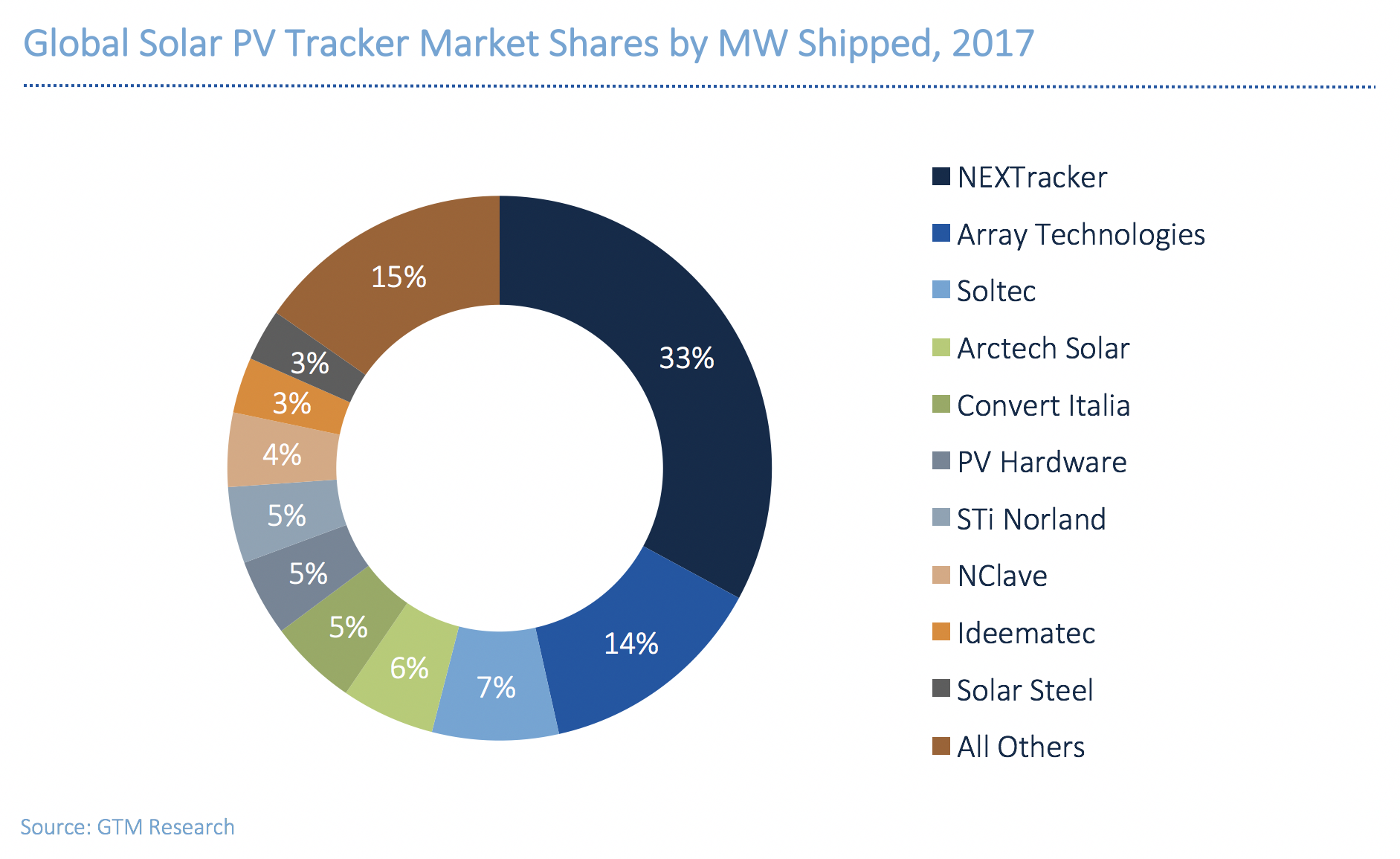 Companies covered include:
Arctech Solar | Array Technologies | Convert Italia | Exosun | First Solar | Grupo Clavijo | Ideematec | Mahindra Susten | NClave | NEXTracker | PV Hardware | Scorpius Trackers | Solar Steel | Soltec | STi Norland | Sun Action Trackers | SunLink | SunPower
Our Power & Renewables reports and data provide deep insight into the current and future state of electricity generation.
Table of contents
Global Solar PV Tracker Market Shares and Shipment Trends 2018
Tables and charts
No table or charts specified
What's included
This report contains:
Global Solar PV Tracker Market Shares and Shipment Trends 2018

PDF 662.64 KB
Browse reports by Industry Sector