Products & services
Lens Direct | Our data, your way
A Wood Mackenzie Lens® Solution
Interested in Lens Direct?
Request a Lens Direct demonstration
For details on how your data is used and stored, see our
Privacy Notice
.
Lens Direct data delivery solution makes it easy for you to work with Wood Mackenzie's trusted natural resource data in your own systems. Delivery of data is quick, seamless, even automated and in your preferred format. And you can combine it with your own and third party data. Get maximum value out of your subscription with Lens Direct.
Instant access to the data you need
Gain powerful insights and make data-driven decisions with our new delivery solutions. Instantly access the most reliable and trusted data whenever and wherever you need it with the delivery option that best meets your needs.
The scale and scope of natural resources data is growing rapidly. Organisations are challenged to evolve their approach to information management at the same pace. Whether you use analytics to improve exploration and drilling performance, screen assets for commercial opportunities or examine the impact of changing markets and trends, immediate access to accurate data is paramount to achieving your goals.
What value would Lens Direct bring to your business? To see impressively fast, smooth data delivery in action, fill in the form on this page.
Advanced data integration with flexible delivery options
Lens Direct enables you to:
Automate the ingestion of Wood Mackenzie data
Normalise Wood Mackenzie data for your internal methodologies and nomenclature
Access new metadata like company stock tickers, ISO country codes etc
Query and extract the customised subsets of data you need
Refresh or repurpose queries at the click of a button or automatically using code
Gain consistency in reporting and naming across different data sets
Connect and build visualisations using your favourite business intelligence tools (Excel, Power BI, Tableau and others)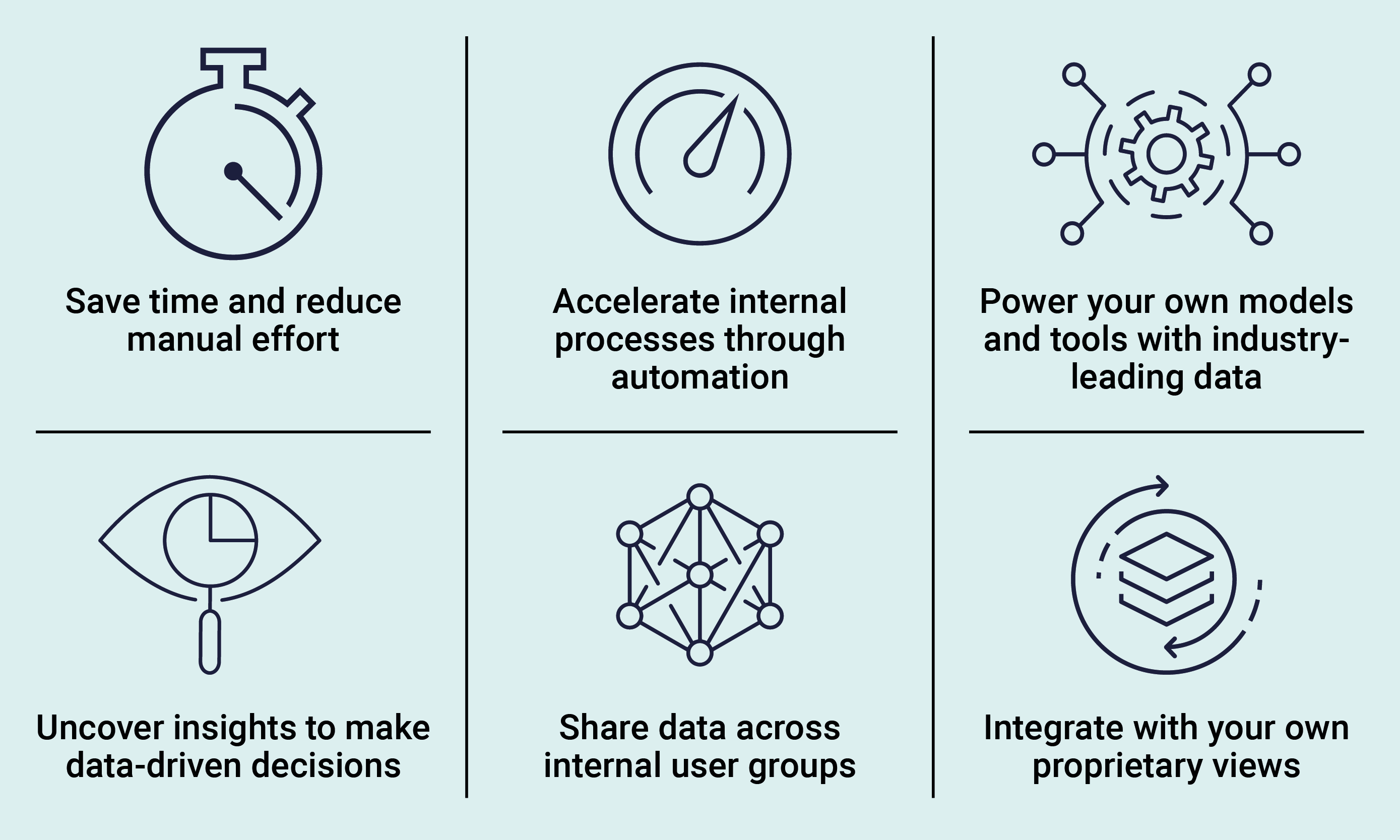 Lens Direct data delivery options
Lens Direct API
The fully hosted API service provides an easy way to connect and retrieve Wood Mackenzie data in real-time, which can then be easily integrated into your systems and business intelligence tools.
Lens Direct Download
The data delivery option allows you to download and import Wood Mackenzie data directly into your own databases, tools and applications.
Talk to us about which delivery option would best suit your needs. Fill in the form on this page.