Products & services
Grid Edge Data Hub
The Grid Edge Data Hub is a data exploration and analysis tool that equips you with insight into the global grid edge project, technology and company ecosystem.
Discuss your challenges with our Power & Renewables experts
Contact an Expert
For details on how your data is used and stored, see our Privacy Notice.
The tool aggregates data from 1000's of primary sources to empower users to investigate technology deployment and adoption trends.
Deployment data at your fingertips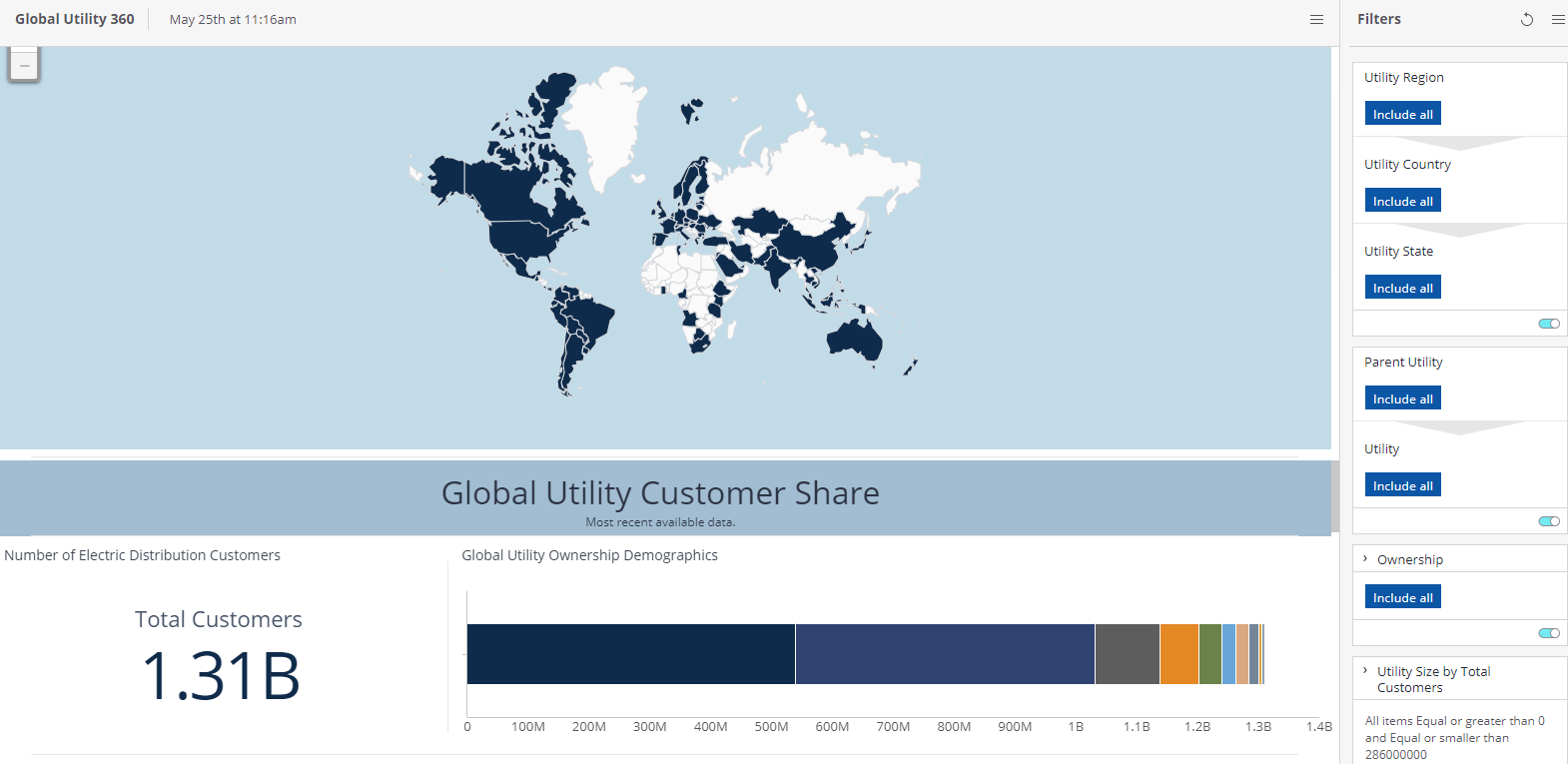 Refine your strategy

Use our tool to support your business case, pre-screen potential partners, and identify collaboration opportunities

Benchmark against peers

Dynamically compare core business and operational metrics against competitors

Navigate trends

Explore current and historical technology adoption trends, utility performance and demographics, and vendor activities.
Take the data further – with a subscription to our Grid Edge Service
Subscribing to our Grid Edge Service will equip you with a portfolio of technology and market research, access to the grid edge research team, and peer networking opportunities with leading global utilities, vendors and investors to tackle the electric grid's most pressing questions.
Learn more about the Grid Edge Service