Do you have what it takes to survive the evolving unknowns in the unconventional oil market?
We do.
It takes a certain measure of strength to compete in today's volatile market. Shale players survived the last downturn, but it doesn't get easier from here. At Wood Mackenzie, we've acknowledged the industry is changing, and so are we.
Digitalisation is the way of the future. We've been market research leaders for generations, with decades' worth of premier natural resources data stored up. Now it's time to reinvent the way we visualize our deep experience with data and modelling. It's time we launch Wood Mackenzie Lens®.
We're delighted to unveil our newest upstream evaluations and benchmarking tool at URTeC this year. Introducing Lens Well Evaluator, the data powerhouse you need to survive anything this market throws at you. Throughout the week, we're offering you the first glimpse at our unmatched play intelligence technology.
Need a pass to the show? Fill out the form on this page for your complimentary pass to the exhibition hall -- on us.
Here are 3 reasons to stop by booth #1323:
1. We're throwing a launch party you don't want to miss.
Celebrate with us as we bring Lens Well Evaluator to market. We'll share giveaways and a great toast to our data powerhouse.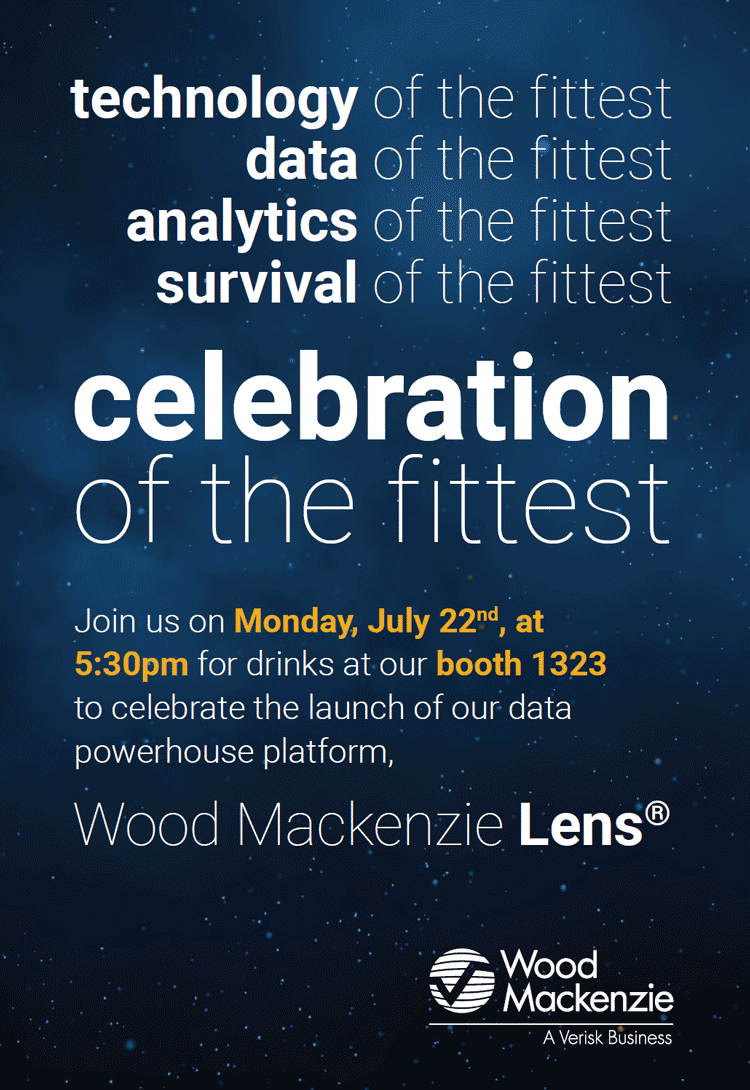 3. We'll create a custom solution for your needs.
What are the biggest challenges to your unconventionals analytics? Days-length downloads? Slow technology? Maybe it's time to try the analytics of the fittest -- Lens.
Come to us with your valuations and benchmarking challenges, and we'll work out a solution tailored to you.