Blockchain creates unmatched value by decentralising a process or problem where trust cannot be guaranteed. In short, a perfect solution for commodity pricing.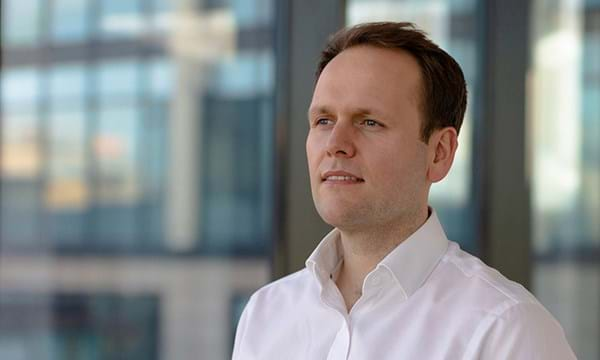 Mark Cunningham
Vice President – Group Finance
With more than a decade of experience in corporate finance, Mark heads our financial planning and analysis team.
Latest articles by Mark
View Mark Cunningham's full profile
Why blockchain is the future of commodity pricing
Get the highlights below; fill in the form on this page to access the report in full
Commodity pricing hasn't changed in three decades. Even for the most liquid, high-value and intensively traded commodities – oil, natural gas and gold – price setting is opaque.
Changes have been made to methodologies and regulation in commodity pricing, but selective reporting and fewer participants submitting trades have lowered confidence in the published prices. The current relationship-focused, self-submission-based system has made it difficult for regulators to police the market. If the market moves to an automated and consensus-based system, would the users of these pricing benchmarks have more faith in the price?
Enter, blockchain
One technology offers the market the ability to reconsider how these critical benchmarks are determined. Blockchain. It enables all trades to be securely and accurately captured, and yet it is a team sport – competitors, partners and third parties can all win with blockchain.
In this new piece of research from VP of Finance Mark Cunningham, discover why commodity markets are primed for technological disruption, whether the market really wants price transparency, how blockchain could unlock LNG pricing and more.
Fill in the form on this page to access the report in full, which includes an in-depth discussion of five reasons why blockchain is the future of commodity pricing.
It removes the need for large intermediators
Participants can avoid the prisoner's dilemma and trust the competition
It guarantees the past cannot be changed
It removes the need for human judgement
Because the price reporting agencies need to reform
How to unlock LNG pricing
Mark also proposes LNG as a test case. The LNG market is coalescing around a new spot market, using old pricing solutions based on selective trade reporting and human judgement. Blockchain could be the architect of this transformation from a nascent growth market into one transparent to all participants.
Growth potential and pace of blockchain pricing is enormous
The energy transition, off-grid solutions and peer-to-peer trading will continue to disrupt global energy markets. Many of these new technologies are digitised by nature and capable of consuming vast amounts of real-time data for optimisation and decision making. There is no place in this new world for human subjectivity in setting a price. Get your copy of the full report to learn more.