Opinion
Are APAC's retail markets full of Eastern promise for oil majors?
Retail fuel markets in APAC are set for continued growth – and big oil is taking notice

Alan Gelder
VP Refining, Chemicals & Oil Markets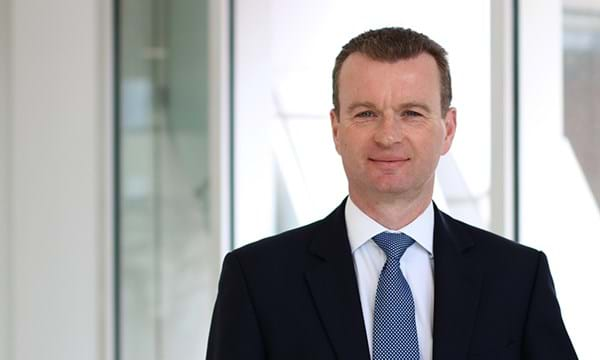 Alan Gelder
VP Refining, Chemicals & Oil Markets
Alan is responsible for formulating our research outlook and cross-sector perspectives on the global downstream sector.
Latest articles by Alan
View Alan Gelder's full profile

Isabelle Gilks
Principal Analyst, Retail Fuels Isabelle Gilks
Principal Analyst, Retail Fuels
Isabelle is part of the Refining and Oil Products research team and manages the company's Retail Fuels Service.
Latest articles by Isabelle
View Isabelle Gilks 's full profile

Zoltán Ruzsbaczky
Research Analyst, Oils Zoltán Ruzsbaczky
Research Analyst, Oils
Zoltán is responsible for analysing trends and strategies in the global retail fuels market
Latest articles by Zoltán
View Zoltán Ruzsbaczky's full profile
As the world's most important retail fuel growth market, Asia-Pacific (APAC) is a critical target for oil majors' expansion plans. The potential for decades-long petrol and diesel demand growth makes APAC highly appealing. But can foreign players overcome profitability issues and regulatory barriers to capitalise on the region's promise?
In our recent report Go East: will oil majors find their fortunes in the Asian-Pacific retail markets? we analyse foreign involvement in APAC's transport fuels markets and compare current and future profitability with other regions of the world. Fill out the form to download a complimentary copy, which is based on research by Wood Mackenzie's Retail Fuel Service team, or read on for a brief overview of some of the key topics.
Stellar market growth
The big five oil companies grew their branded service station networks in the APAC region by 25% between 2016 and 2022. This trend is likely to continue, as population growth and increased car ownership will underpin growing demand for petrol and diesel for at least another decade, particularly in Southeast Asia (see chart below).
Having said this, it's important to be aware that key markets in APAC are at very different stages of development. Some, like Sri Lanka, are closed to outside interests, or are only partially open to new entrants. Others, like China, operate relatively freely but regulate prices, limiting profitability. Meanwhile, for the most developed countries, like Australia, markets are deregulated but demand is falling.
Limited profitability
Although liberalisation has been progressing steadily in Asia over the last decade, the number of deregulated but growing markets remains limited. But an increasing number of APAC countries opened their market up, at least partially. This is to attract foreign investment, and consequently, improve their infrastructure and supply position through imports, but many of them kept regulating prices.
Capped prices lower margins on the sale of fuel, but this is not the only issue. For Western oil companies used to a 25-30% contribution to overall gross profit from convenience retailing, the average of 10% in APAC, which is less than what they are used to in mature Western markets. Meanwhile, weak demand for EV charging outside the most developed countries is a further hit to potential profitability.
To make matters worse, the throughput of service stations in countries such as Thailand and the Philippines is lower than for most facilities in Western markets. As a result of these factors, despite significantly lower labour and operating costs, net profitability is currently well below levels in mature markets.
Still worth it to invest?
Yet, despite these challenges, healthy, sustained future demand growth for retail fuel in countries like Indonesia and the Philippines is a strong incentive for the oil majors. What's more, thanks to Southeast Asian consumers' burgeoning appetite for modern convenience formats and digitalisation, we forecast annual non-fuel revenue growth in the region of around 10%. Finally, a lack of access to off-street parking in large Asian cities will drive uptake of public charging for EVs, further adding to potential profitability.
Overall, we expect retail profitability in APAC to improve noticeably, thanks to increasing purchasing power, the developing non-fuel segment, and growing demand for renewables. At the same time, demand growth for petrol and diesel should stay healthy for a long time to come in many countries, even if subsidies are removed. The European majors in particular are therefore likely to continue to expand their retail footprint in the region.
Don't forget to fill in the form at the top of the page to download your complimentary copy of the report. This includes analysis of the strategies of leading foreign investors and assessment of the profitability of APAC markets, along with a look at incentives for foreign investors to enter markets in the region.