Download an extract of our report
Download extract
For details on how your data is used and stored, see our Privacy Notice.
Opinion
Three ingredients for managing supply chain risk
Global economic volatility highlights the importance of managing supply chain risk. We identify three priorities for success.

Andrew Jean-Louis
Vice President, Supply Chain Consulting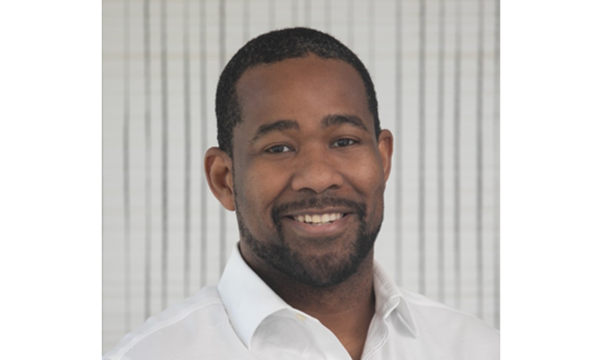 Andrew Jean-Louis
Vice President, Supply Chain Consulting
Andrew provides expert consulting services and strategy engagements to energy asset owners across the globe.
Latest articles by Andrew
View Andrew Jean-Louis's full profile
If the last three years have demonstrated anything, it's that supply chains matter. The Covid-19 pandemic, oil price volatility, Russia's invasion of Ukraine and extreme weather are just some examples of major global events that have had the potential to wreak havoc on the economy and on supply chains.
From the limits placed by supermarkets on shoppers' purchases of sunflower oil to governments' scramble to source adequate supplies of personal protective equipment during the pandemic, supply chain disruption can have a far-reaching impact. And for the energy sector in particular, the war in Ukraine shows how rapidly unprecedented events can send markets spiralling, with the availability of energy fuels plummeting in Europe and natural gas prices soaring by more than 100% as a consequence of Russia's invasion.
Investing in supply chain risk management programmes no longer provides companies with a competitive advantage – it has now become a necessity to exist in the marketplace.
In an ever-changing business operating environment, what are the key ingredients of effective supply chain management? Our recent insight, 'Designing a robust supply chain risk management programme', identifies three important steps to empower teams for success. Read on for an introduction and download your complimentary copy of our analysis to learn more about our recommendations.
Step 1: Identify and quantify
Managing supply chain risk effectively is complex. That's particularly true in the energy sector, where companies are served by a diverse range of vendors and there are a multitude of ways that a single event can affect various aspects of a business. Every vendor has unique relationships with subcontractors and original equipment manufacturers, which only adds to the challenge.
As a first step, it is critical for supply chains to take stock and identify potential problem areas, such as cybersecurity, geopolitical exposure or product shortages, to name just a few examples. Sourcing high-quality data from a variety of stakeholders – both internal and external, including suppliers – is important here.
Once that assessment is complete, businesses should focus on quantifying each of the risks so that they can clearly understand the vulnerabilities that they are exposed to.
Our supply chain intelligence platform can provide actionable, granular data and analysis to help level up supply chain risk management systems. Click here to learn more.
Step 2: Monitor and prioritise
Effectively quantifying risk involves gathering and monitoring data for dozens of risk categories across thousands of vendors.
Supply chain teams must stay on top of what's changing in the global and regional economy to monitor emerging and existing risks. In the past few years, that has not been an easy feat, with material shortages, inflationary costs and high interest rates that have reduced investment appetite.
While they don't have a crystal ball, supply chain teams can pragmatically make assumptions about what might happen in the future by tracking current events and using data wisely.
To make sense of the vast quantity of data, it's vital that teams prioritise so that they can stay abreast of the most pressing issues. Our analysis highlights several useful tools that supply chain management teams can leverage. Download your copy of our paper for more of our top tips for successful supply chain risk management strategies.
Step 3: Streamline processes
Businesses should encourage supply chain teams to maintain and grow risk management practices. An ongoing process of data collection, monitoring and prioritising risk should become embedded, which will reinforce the importance of tracking and managing risk.
Effective use of data will play a central role. Over time, there will be an increasing number of data sources that can facilitate how risk exposure is measured. Supply chain risk programmes must have mature reporting and processes in place if they are to leverage the full benefits from all available data.
We'll be watching closely to see how emerging data technologies such as generative AI, digital twin technologies and machine learning can work together to enhance the value that supply chain teams can deliver.
For more on how to source, manage and categorise data efficiently, fill in the form at the top of the page to access your copy of our full analysis.